Meet the judges
More judges are added to the panel throughout the run of the competition. If you are a retailer or a member of the trade press, and are interested in joining the panel for Gift of the Year 2020, please contact awards@ga-uk.org.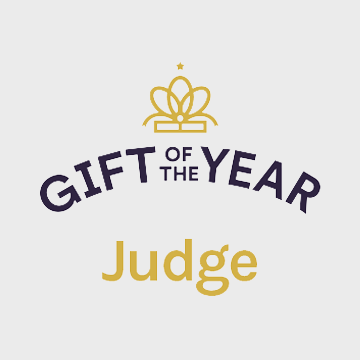 Robert Hutchins
Products of Change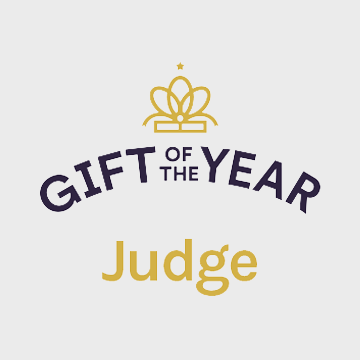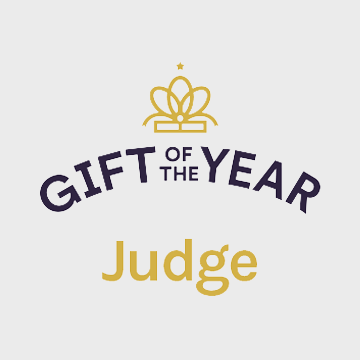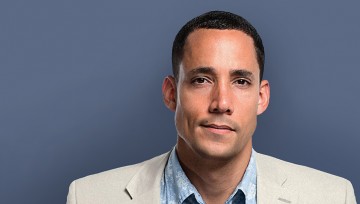 Branded Gift | Children's, Educational and Pre-School | Design & Craft | My Gift of All Time | Novelty | Stationery
Wayne Lindsay
Imaginnovation Ltd
Brand consultant, storyteller, Imagining Director at Imaginnovation®, Fellow of the Royal Society of Arts, and a proponent of play.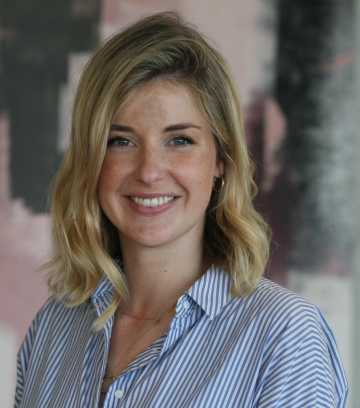 Contemporary Gift | Home and Garden | Kitchen & Dining
Lex Clarke
FY!
Buying Manager at Fy! a next-gen home and lifestyle retail platform and app.
I have a proven record of optimizing sales & business growth within multiple product categories. With over 8 years of experience in the online retail industry, I have been lucky enough to work with many fantastic brands. From well-established household names to smaller independent brands just starting out.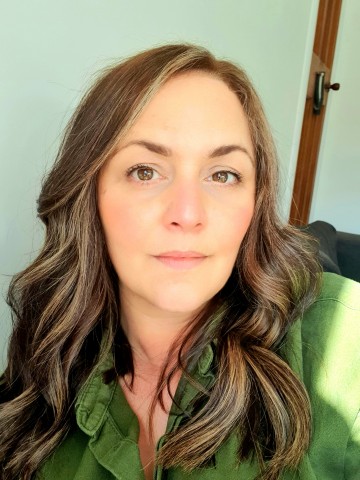 Contemporary Gift | Food & Drink | Home and Garden | Home Fragrance
Claire Bucknell
The Great British Exchange
I have a passion for product and have many years experience working in product development, product marketing and sourcing, for high street retail across many product categories including fashion, jewellery and all areas of gifting.
At The Great British Exchange in my current role I seek and find emerging British brands to introduce them to both retail and wholesale opportunities.
We are small business advocates and passionate about supporting and helping brands grow.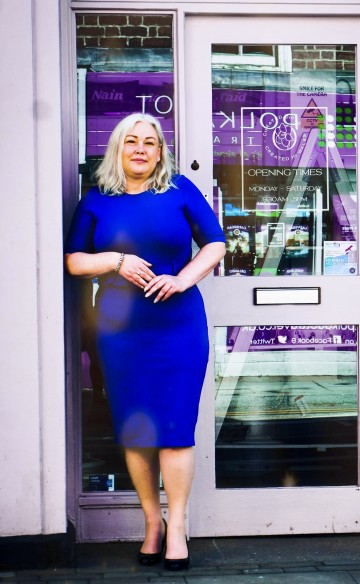 Ethical and Sustainable Gift | Food & Drink | Home and Garden | Home Fragrance
Kathryn Greatorex
Gifts of Wales
After over 18 years of retail management experience within the heritage gift industry, with a focus and passion for local products I opened my own independent retail business which sells solely products from Wales. Our strap line is "curated gifts, created in Wales" which sums up what we are. All our products are carefully selected and brought together in a showcase of genuine Welsh products.
Within our first 6 months we were regional finalists for two awards and winner for another.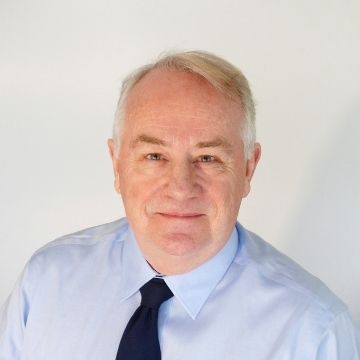 Contemporary Gift | Home Fragrance | My Gift of All Time | Tech & Gadgets
Michael Weedon
Exp2 Ltd
Michael Weedon has indulged his fascination with retail, both online and on-high-street for more years than can actually remember. He has served retailers at board level in trade associations in a number of disparate sectors. He has also published, edited and written for trade magazines across a wide range of trade areas. His biggest buzz comes from researching and telling the world about the underlying trends in the high street and online. He is owner and managing director of research business Exp2 Limited and is the current chair of the FSB Retail & High Streets Policy Unit.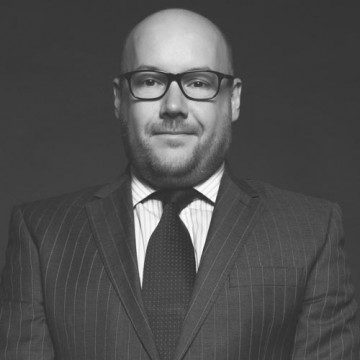 Branded Gift | Children's, Educational and Pre-School | Design & Craft | International
Ryan Beaird
Brands & Retail UK Conference
Ryan Beaird is the Event Director and founder of Brands & Retail UK conferences and ex UK Manager of the global consumer product licensing association Licensing International. He has over ten years experience in consumer product licensing, brands, retail and the media industry. He is also a consultant for licensees, brands and animation studios wanting to take the next steps into consumer product licensing.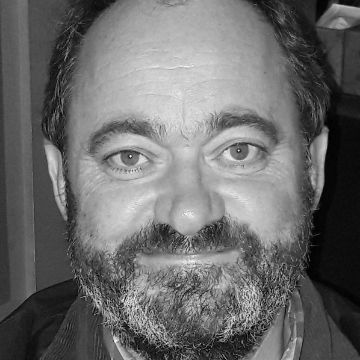 Branded Gift | Children's, Educational and Pre-School | Commemorative, Collectable and Charitable | My Gift of All Time | Novelty | Stationery
Ian Downes
Start Licensing Limited
Ian Downes is the Founder & Director of Start Licensing. Start Licensing is an award-winning Licensing Agency & Consultancy whose clients include Nadiya Hussain, The Ashmolean Museum, and Aardman. He has worked with a wide range of gift companies across multiple categories from start-up companies through to long-established companies. Ian has acted as a consultant to a broad range of organisations including The National Gallery, Rebellion Publishing and the Royal Mail, He recently chaired Brand Licensing Europe's License This competition and was Chair of judges for the UK Licensing Awards retail awards for many years. He is a Trustee of The Light Fund charity and a Fellow of the Royal Society of Arts. Prior to setting up Start Licensing was Group Managing Director of Fox Kids Consumer Products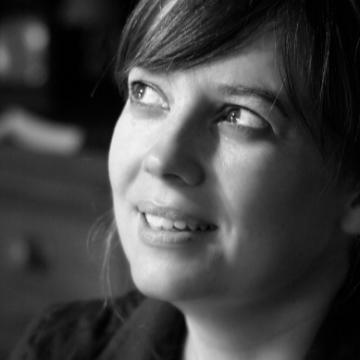 Contemporary Gift | Design & Craft | Ethical and Sustainable Gift | Stationery
Maxine Lister
Natural History Museum
Maxine Lister is the Head of Licensing at the Natural History Museum, London and is responsible for the global licensing programme for both the Natural History Museum and Wildlife Photographer of the Year.
Before starting at the Natural History Museum, Maxine held roles in ITV Studios and BBC Worldwide licensing teams, after moving from a career in retail buying across numerous categories including children's toy, stationery and gifting to licensing.
Maxine started at the Natural History Museum in May 2016 and has overseen the new strategy for the licensing programme which resulted in the Museum being awarded Best Licensed Heritage or Institution Brand at the Brand & Lifestyle Awards in 2021 for the second year running.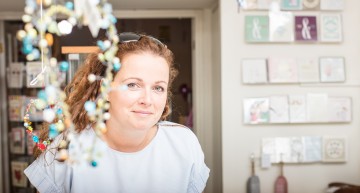 Beauty, Bath & Spa | Cards & Wrap | Children's, Educational and Pre-School | Contemporary Gift | Fashion Jewellery | Festive & Occasions | My Gift of All Time
Samantha Gibbs
Nest
I own Nest, a boutique gift shop brand in Leicestershire.
We have three bricks and mortar branches across the county and are passionate about bringing the best contemporary gift ranges to our customers.
Online we have our own successful website, from which our customers far and wide experience exactly the same service from us that they would in the shops. We are also a partner on Notonthehighstreet.com, Etsy.com and Downyourhighstreet.com.
As much as we love our wide reaching approach to retail, we are inherently, firmly, and devoutly devoted to being a local independent physical retail brand. We are a thriving and very busy business with many avenues to market and many ambitions.
This is a little Leicestershire business that doesn't sleep and I am so proud of it. Proud to also win Women in Business 2021 in the Small Business category. Now proud to be welcomed as a judge too!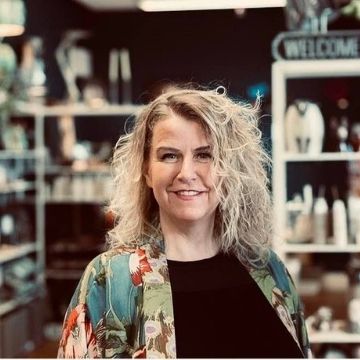 Cards & Wrap | Contemporary Gift | Home and Garden | Home Fragrance
Mandy Wilson
Manjo Home
After having my son and a year at being a mum at home, i wanted to earn my own money along side being a mum.
My passion was home ware, so I had an idea. I spent £500 on my credit card, and started doing home ware parties.
2014 i opened the door to my very 1st shop, and after 7 years of growing my business by trusting my gut, buying quirky unique products, my humble little shop turned into the boutique it is today.
Retail is a hard world to be in, but i love what i do, and after coming through Covid, again i decided to push even more, and relocated my boutique to where i am today.
I believe i have got to where i am, by not only by dedication, listening to my customers. So i'm forever on the look out for that something different.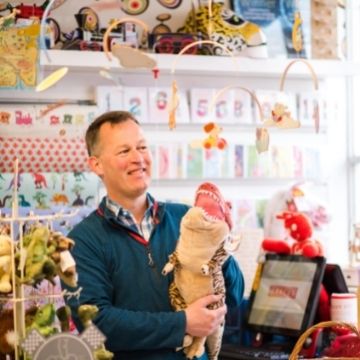 Cards & Wrap | Children's, Educational and Pre-School | Design & Craft | Stationery
Peter Allinson
Whirligig Toys Limited
Peter Allinson founded Whirligig in 2012, a creative toy shop specialising in 'things to make and do'. It quickly grew to become on the largest independent toy retailers in the country, with shops across Sussex and Kent alongside an e-commerce store.
Peter is a cheif toy researcher and personally selects all the stock and plays all the games. Originally a primary school teacher, he has an eye for toys that really engage children and give worthwhile play experiences to the whole family.
Peter was a judge for Gift of the Year in 2019 and has also worked with brands to help them develop their retail offering, putting play at the heart of the products that are being developed.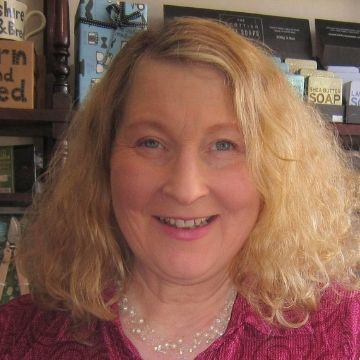 Cards & Wrap | Ethical and Sustainable Gift | Stationery | Under £15
Judy Evans
Williams of Audlem Ltd
Managing Director of Williams of Audlem Ltd -which is entering its 160th year in my family's ownership. I grew up living above the shop . After obtaining a degree in business studies, from Edinburgh University, I worked for Laura Ashley Manufacturing in Mid Wales, as a senior textile production manager, and quality controller.
Following my 17 years in the print and and dyeing industry, and an Msc in Textile Science, I returned to my 'calling' in the family business - raising my family back in the South Cheshire village I love. After taking over the shop completely in 2013, I set about implementing changes that would secure the shop's future - which I decided, best lay in our heritage past. This included retro refitting the store, following my parents' 1970's (fashionable at the time) modifications, and the restoration of our old cash register, seen on the BBC's "The Repair Shop".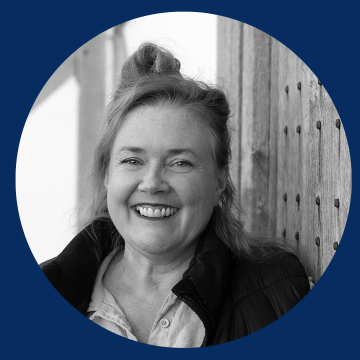 Design & Craft | Home and Garden | Kitchen & Dining
Sarah Burghard
Sarah Burghard Designs Ltd
Sarah Burghard has worked as a textile designer within the hospitality sector creating signature fabrics for boutique hotels, bars & cafès for over a decade. During the pandemic when hospitality was on it's knees Sarah, like so many, pivoted to develop her skills & created an on-line styling service which brings her expertise to a far wider audience.
Sarah delights her clients by taking a very personal approach to their design by digging deep to discover their design personality. Sarah also provides bespoke textiles as well as a curated and eclectic mix of products created by artists, makers and creatives that her client's would not find by themselves. Sarah wants to promote the independent maker, pre loved pieces and a personal approach to all her design projects.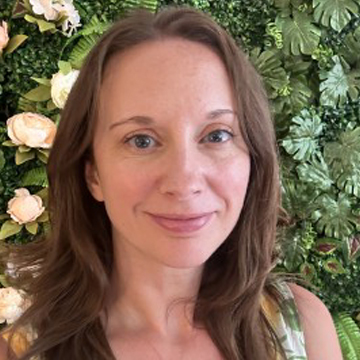 Festive & Occasions | Garden & Outdoor | Home Fragrance | Kitchen & Dining
Laura Farnell
Home Sweet Home (SW) Ltd
I own a cosy homewares and gift shop alongside my husbands kitchen and bathroom showroom. We've grown to be a premier gift destination in our area and expanding online via social. I adore hunting out unique gifts and creating a warming Aladdins cave.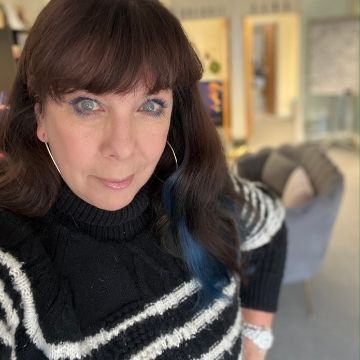 Children's, Educational and Pre-School | Contemporary Gift | Festive & Occasions | Garden & Outdoor | Home and Garden
Sherrie Mead
theletteroom
We began in 2009 and have evolved over that time into five separate brands including gifts and homewares.
We opened a retail shop this year and are looking to expand into that sector. We sell on most marketplaces and our own site but we made a strong decision not to sell on either amazon or ebay!
We have won many awards including notonthehighstreet.com very first entrepreneur of the year award. We are a flourishing business and we are looking forward to 2022 to see what it has in store for us!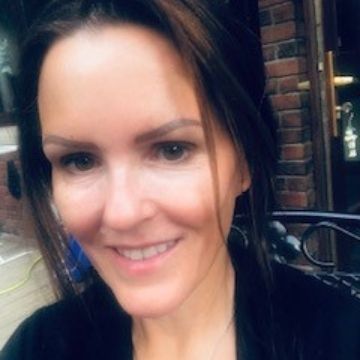 Branded Gift | Children's, Educational and Pre-School | Commemorative, Collectable and Charitable | Ethical and Sustainable Gift
Donna McCullough
Marketing and Business Development Manager
As marketing manager for Samuel Johnston Baby, one of the UK's longest established nursery retailers, I am proud of the fact that we have been selling quality toys and gifts since 1936. We pride ourselves in offering gifts to suit all budgets and we have created a clever online buying guide to make things easier for our customers. Our website's gift section is growing.....however, we are also interested in distribution opportunities for our sister site, Johnston Prams. So any distributors out there, please contact me!!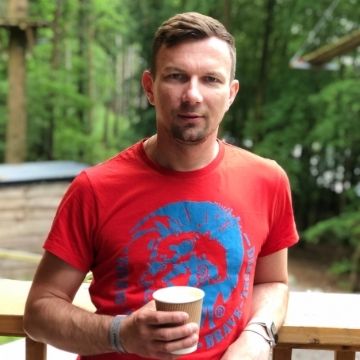 Design & Craft | Festive & Occasions | Home and Garden | Kitchen & Dining
Pawel
Tin of Sea
I'm the owner of small home decor and gift shop in one of the historic town in North Wales Caernarfon. Town and all local shops was really affected by lockdown. Now with my shop and others buisness high street back to life.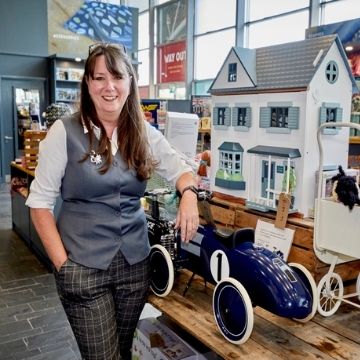 Branded Gift | Commemorative, Collectable and Charitable | Food & Drink | Under £15
Lorna Standing
Milestones Museum and Basing House, Hampshire Cultural Trust
I am the Retail Manager and Buyer for Hampshire Cultural Trust. My primary venue is Milestones Museum in Basingstoke along with the beautiful Tudor ruin of Basing House, both in Basingstoke, Hampshire. Milestones Museum was voted Best Museum or Visitor Attraction gift shop of the year in The Greats Retail Awards 2021, an award which we were over the moon to receive. Milestones Museum gift shop stocks a huge and varied range of gifts including delicious food and drink, a large range of retro and vintage toys, jewellery, ladies and gents accessories, seaside memorabilia to reflect our Milestones Pier in the museum and a beautiful range of gift cards.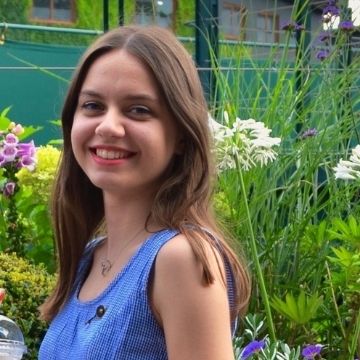 Branded Gift | Contemporary Gift | Ethical and Sustainable Gift | Fashion Accessories
Leila Georgina Poole
Higgs 1888
Whilst being considerably younger than most Directors in the industry, you may wonder how I came to be in this position.
I found my way into the industry through an "angsty" adolescent version of myself; from the age of 17, I had a desire to create the unexpected and find a way to sell it.
I started my own business and sold everything from vintage clothing, to handmade crystal bracelets and painted garments both online and at marketplaces.
I have been a part of Première Vision, showcasing my own textile designs and received a Commendation of Design award from KUNA.
My current position is at Higgs (Est. 1888) as Company Director. Higgs is an online retailer of leather and sheepskin goods; anything from jackets to accessories and gifts. We are always looking for high quality, British design to feature on our site.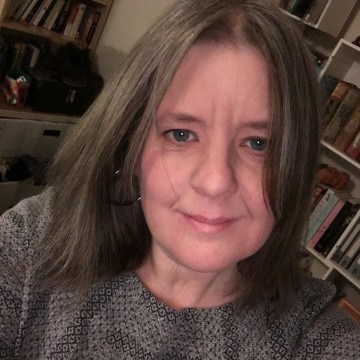 Cards & Wrap | Contemporary Gift | Design & Craft | Stationery
Dani Hall
Academically Gifted Ltd
Dani is an entrepreneur with 25 years of retail experience. She is the founder and managing director of 3 successful online gift shops: The Literary Gift Company, Present Indicative and Humbuggery.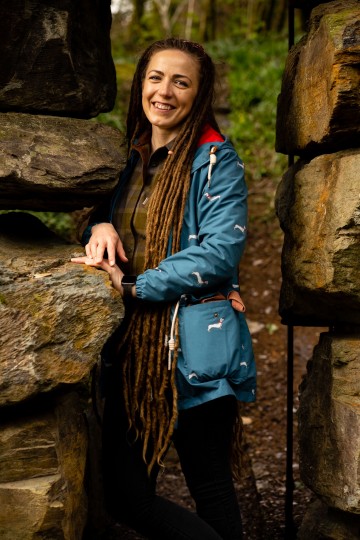 Contemporary Gift | Design & Craft | Design & Craft | Festive & Occasions | Home Fragrance
Mairita Osipova
Wallaces Homevalue & Garden Centre
I have been working in retail for last 15 years. For last 10 years I have worked as Buyer and Visual Merchandiser. I feel great privilege to choose products for our store which later bring practicality, affordability and joy to our customers.
I also work as an Interior designer hence why I have passion for design and huge interest in the new innovations. I can best describe myself as : "I don't think outside the box, I think of what I can do with the box ".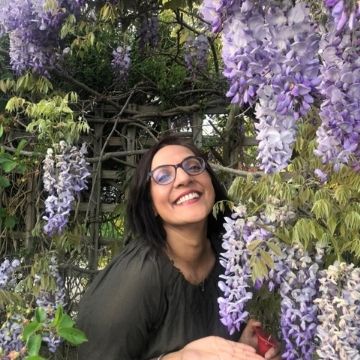 Contemporary Gift | Ethical and Sustainable Gift | Festive & Occasions | Food & Drink | My Gift of All Time | Novelty
JASBIR SIHOTA
LUSH HAMPERS LTD
Lush Hampers began as an idea 4 years ago weeks before Christmas whilst I worked as an management accountant. It snowballed into making a lot of gift hampers for B2B and B2C in just that year and beyond. I loved it, particularly matching the needs of my clients, their marketing goods, with high quality produce for Christmas hampers and giving greater value to them then what they currently received.
I also get such a thrill in sourcing high quality classy independent suppliers from the UK as I wanted to support as many small businesses like myself.
In 2021 I joined forces with my eldest daughter and we focused on finding and working with businesses that fit our brand ethos, sustainably magical gifting for the discerning. We work with businesses that give back to local and overseas communities, are sustainable and ethically sourced and good for our planet.
At Lush Hampers we provide corporate gifting as well as monthly - quarterly subscriptions to staff and clients.
It is such as honour to be invited to judge this years panel of 2022 – Gift of the Year. Good Luck to you all and I hope we can meet in person one day soon.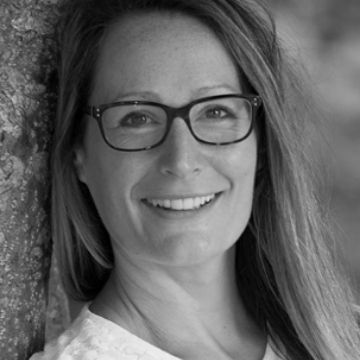 Design & Craft | Ethical and Sustainable Gift | Festive & Occasions
Helena Stopher
Products of Change
Products of Change founder Helena Mansell-Stopher's career has spanned 25 years in the brand and licensing industry.
Products of Change began life in 2019 as a small networking group of licensing professionals with a shared mission to connect sustainable best practices across industry.
It has since evolved into a global membership organisation with input and support from an impressive roster of official ambassadors.
Helena founded Products of Change as a safe place for industry to learn, connect and lead the conversation together to transition the industry to a more sustainable future.
The platform provides a networking zone to enable its members to connect and drive peer to peer learnings, as well as delivering educational materials, research documentation, videos, podcasts, webinars and weekly newsletters.
Helena is also co-founder and curator of the sustainability in licensing conference (SILC) the first of its kind in the brand and licensing industry.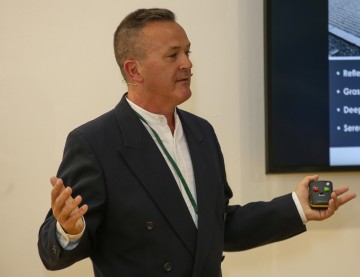 Contemporary Gift | Home and Garden | Kitchen & Dining | Stationery
Phil Pond
Scarlet Opus
Phil creates high growth business strategies for clients at Scarlet Opus. An insights & trends team working internationally informing clients about the future of Life at Home & Work, Travel & Tourism, Transport & Entertainment since 2003.
Phil's earnt a reputation of excellence for his creativity in product development & marketing. His focus is specifically the Lifestyle, Consumer & Design sectors working for retailers & manufacturers. He has been a regular speaker at business events for the past 15 years; in places from Las Vegas to Vancouver, Melbourne to Dubai, Budapest to Istanbul and the UK. Until 2020(!) as the Keynote speaker of the UK Stationery Show
He shares his marketing expertise with students and business start-ups via an international lectures programme with included Lancaster, UCLAN &Teesside Universities.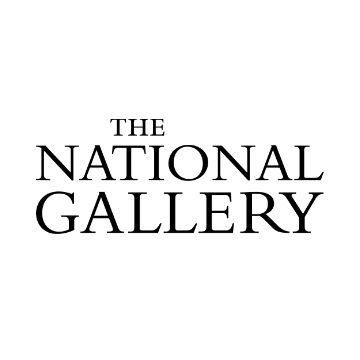 Contemporary Gift | Design & Craft | Home and Garden | Novelty
Alice Brook
National Gallery Company
I have over 10 years experience in the cultural and heritage sector. I am currently the Home & Gift Buyer for the National Gallery Company, having previously been Buying Manager at the British Library.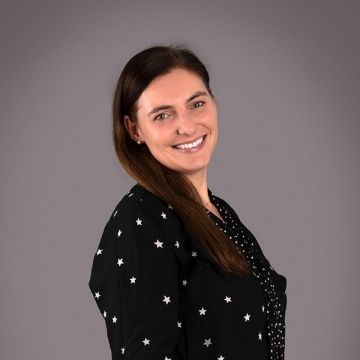 Festive & Occasions | Food & Drink | Kitchen & Dining | Under £15
Kelly Smith
John E Fells
With over 10 years experience in the Gifting industry, Kelly works for one of the UK's leading premium gift pack producers, Fells.
For the past 25 years, Fells have been the industry experts in developing seasonal and all year round gifting, specialising in wines, spirits and speciality foods for multiple and independent retailers .
As Key Account Manager, Kelly has worked with retailers such as John Lewis, Fortnum & Mason, Harrods, Lakeland & Debenhams supplying hampers, picnic, food & drink gifts as well as developing branded food gift ranges for Tiptree, Emma Bridgewater, Orla Kiely & Liberty.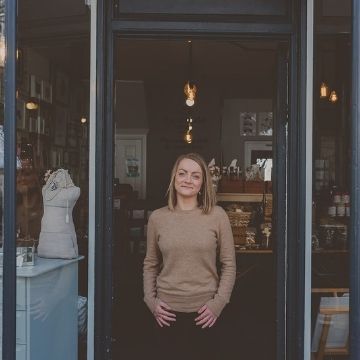 Cards & Wrap | Contemporary Gift | Design & Craft
Laura Cooper
Handmade Design
Handmade Design first opened its doors back in 2015. An exciting new chapter started in October 2018, when the shop changed ownership and Laura became the new face behind Handmade Design.
We are passionate about supporting UK brands and aim to work with small, creative businesses.
Design & Craft | Ethical and Sustainable Gift
Joanna Pollard
ebay for change
Having run her own fair trade retail business for 15 years, selling on prestigious Christmas markets across the North of England, Joanna served on the Board of BAFTS Fair Trade Network UK for 6 years.
She now works in partnership with SEUK, WFTO and eBay bringing together a group of fair trade and social enterprises to support the use of e-commerce as a force for social impact.
Passionate about the way business and enterprise can change lives, she is currently Chair of the Fairtrade National Campaigner Committee.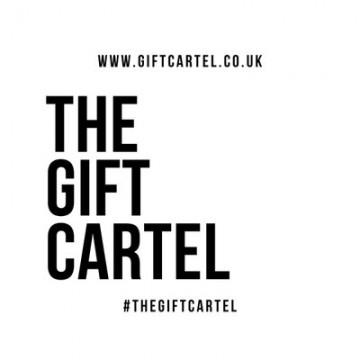 Cards & Wrap | Contemporary Gift | Novelty | Tech & Gadgets
Alison Paterson
The Gift Cartel
I've been in the industry for 16 years, working as a buyer within the museum sector and for the past several years at online retailer Firebox.

I am especially passionate about independent brands and love discovering new products. Away from my day job I also publish The Gift Cartel a blog dedicated to championing great gift ideas from around the world.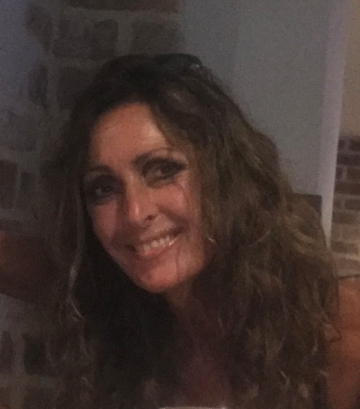 Beauty, Bath & Spa | Design & Craft | Fashion Accessories | Fashion Jewellery
Jennifer MacDonald
brandhouse fashion
I have worked in all aspects of wholesale, manufacture and retail in fashion clothing, accessories & beauty. I have worked as an agent and distributor for various UK and international brands to generate sales and brand presence.
I created 2 brands in the clothing and accessories categories and have traded them through B 2 C and B 2 B for over 10 years through various sales channels throughout the world. I distribute for beauty brands throughout the UK via various retail and wholesale sales channels.
I work closely with various major retail buyers across multiple platforms and oversee a retail market place website aswell as various brands sales via my own direct and indirect sales channels. I have 30 years of all round experience from my early days working in the buying offices at Harrods. (Personally, also love art, ceramics, pottery, worked at a traditional production pottery years ago)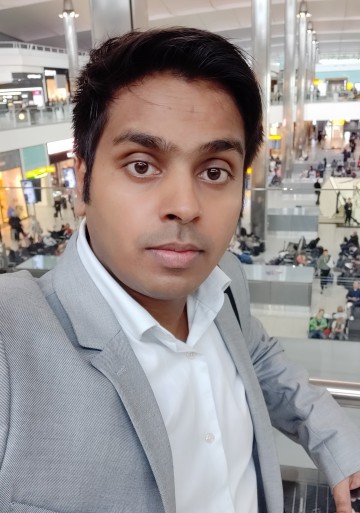 Fashion Accessories | Fashion Jewellery | Garden & Outdoor | Home and Garden
Nitesh Sant
TJC
Currently working as Senior Buyer at TJC. Have developed one brand which was based on gifting only.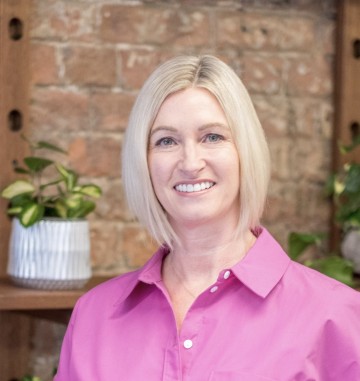 Beauty, Bath & Spa | Branded Gift | Kitchen & Dining | Pet Gift
Elaine Hooper
Retail 100 Consulting Ltd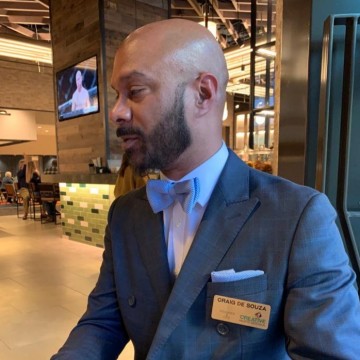 Cards & Wrap | Design & Craft | Ethical and Sustainable Gift | Own Label | Stationery
Craig De Souza
The Creative Industries Association
I am a Creative, Craft and Hobby industry specialist with over 20 years of industry knowledge, experience and expertise – both consumer and trade – on and offline
Proven accomplishments and track record of business management, mentoring, events (trade and consumer), marketing, speaking, strategy, planning, developing, and delivering growth.
Founder & CEO for CREATIVE INDUSTRY ASSOCIATION: a completely independently non-for-profit trade associations. Helping, supporting, and advising each member through their business journey. Providing them with unique, targeted industry and business information, mentoring, strategy and planning. Saving them time, money and stress.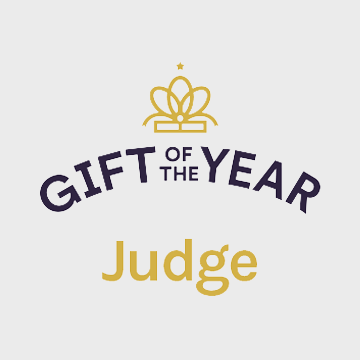 Beauty, Bath & Spa | Contemporary Gift | Ethical and Sustainable Gift | Home Fragrance | Novelty | Stationery
Therese Oertenblad
Small Business Collaborative Ltd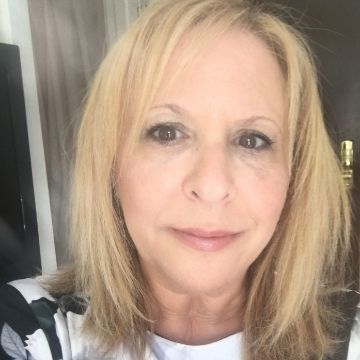 Branded Gift | Fashion Accessories | Fashion Jewellery | Stationery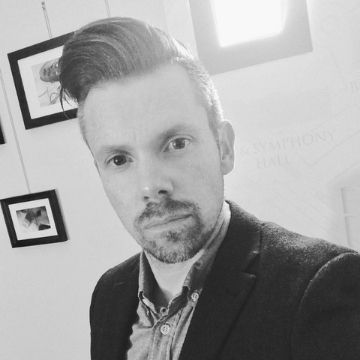 Contemporary Gift | Food & Drink | Home and Garden | Home Fragrance
Jon May
mooch gifts and home
JON MAY – Co-founder mooch gifts & home
Having worked in the local food and drink sector within the West Midlands for over 15 years then as a Local Food buyer for ASDA, Jon took the plunge to launch mooch with business partner Luke Jacks back in 2015 after noticing a gap in the market locally for upmarket gift and home stores in Worcestershire, six years later with two stores, a very successful online platform and numerous local & national awards mooch is very much a destination retailer for cards, gifts and home accessories with stores in Bewdley and Stourport.
mooch is proud to champion so many British designers and makers in their stores.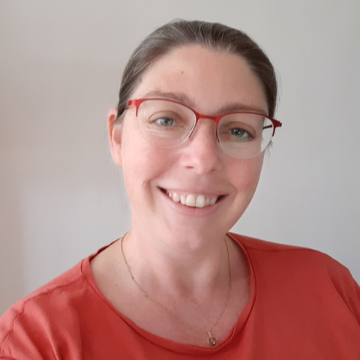 Cards & Wrap | Contemporary Gift | Festive & Occasions | Stationery
Rachel King
Greetings Today - Lema Publishing
Rachel has worked in the media in both the UK and her native Australia for over a decade covering wide-ranging goods and services from greeting cards to gardening, quilts to tableware, travel to toys and all manner of things in between.

Working as a trade press editor across several titles in 2021, Rachel has seen some amazing developments and innovation across the gifts, greetings and homewares sectors during a rather tumultuous time and is keen to see what's next.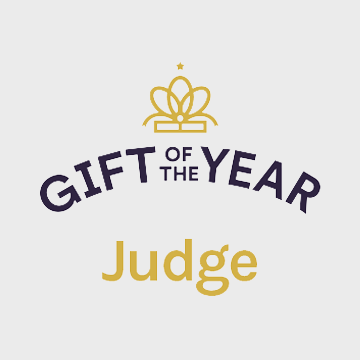 Beauty, Bath & Spa | Home and Garden | Home Fragrance | Stationery
Bradley Trevelyan
Raven Lifestyle
Branded Gift | Contemporary Gift | Fashion Jewellery | Home and Garden
Alison Johnston
Nook Living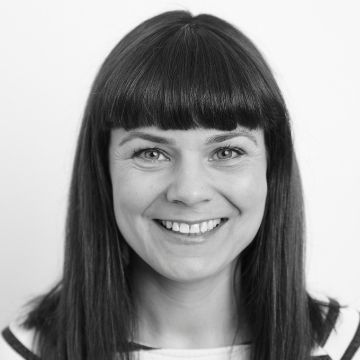 Children's, Educational and Pre-School | Contemporary Gift | Design & Craft | Ethical and Sustainable Gift
Laura Cave
BAFTS
A graduate of The School of Jewellery in Birmingham and The Royal College of Art in London, Laura Cave has over 20 years experience of working co-creatively with artisan craft makers in emerging economies.
She is the founder and director of Just Trade and has been on the board of BAFTS Fair Trade Network UK since May 2018.
BAFTS is a membership network of independent shops and suppliers dedicated to partnering with disadvantaged producer groups in order to provide long-term market access for their work.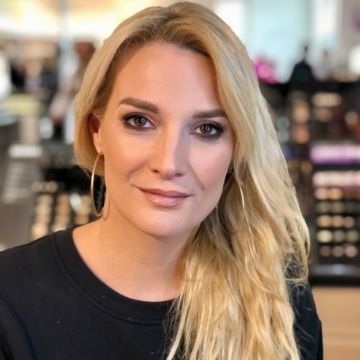 Food & Drink | Garden & Outdoor | Home and Garden | Kitchen & Dining
Victoria Redshaw
Scarlet Opus
Victoria Redshaw is a Futurist at trend forecasting agency Scarlet Opus, which is dedicated to providing trend forecasting services to the Interiors sector internationally, and headquartered in the UK.
Clients include national and multi-national retailers, designers and manufacturers of products for interiors, as well as home builders, architects and exhibition owners.
Victoria delivers keynote speeches at trade shows & exhibitions internationally as well as leading trend tours and curating trend hubs.
She writes trend articles and provides trend insights for trade journals and consumer magazines and is a panel judge for interior design and architectural awards.
Victoria passes on her forecasting expertise to design students via her international lectures and is the Industry Lecturer of Trend Forecasting at The University of Huddersfield.
Food & Drink | Garden & Outdoor | Home and Garden | Kitchen & Dining
Mike Cook
Choice Marketing Ltd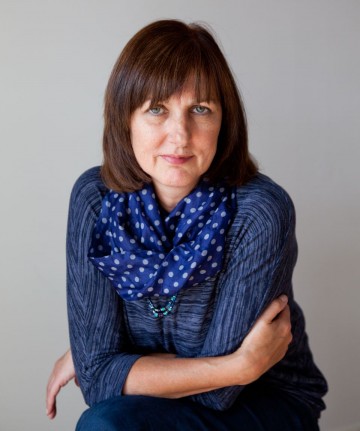 Cards & Wrap | Contemporary Gift | Ethical and Sustainable Gift | My Gift of All Time | Under £15
Lindsey Adam
Bonkers
My business Bonkers Original Gifts was founded in 1983 as a small craft and gift shop in St Andrews. The business is now a two location and online shop and is a past winner of a retail award when Gift of the Year did retail awards, and two Greats awards. I am a past member of the Giftware Association National Committee and have been a GOTY judge before.

I have also been a business mentor, am a board member of the local Business Improvement District and like to work with industry, supplier and local neighbours and colleagues to share knowledge and information.

My shops sell design-led cards and gifts, ceramics, stationery, beauty and bath, home fragrance, toys, games, and potentially anything that is fabulous and makes you smile.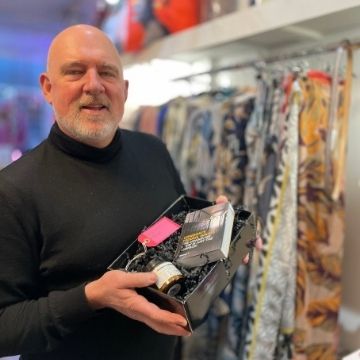 Cards & Wrap | Design & Craft | My Gift of All Time | Stationery
Ian Morris
Map gift shop
Designer and retailer for over 35 years
Lectured in design for 15 years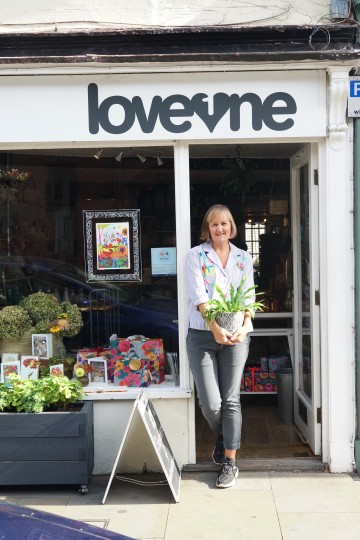 Beauty, Bath & Spa | Commemorative, Collectable and Charitable | Home and Garden | Home Fragrance
Cathy Frost
Loveone
Loveone will be celebrating 14 years on the high street this autumn. quite an achievement given recent events. I have a wealth of experience buying, merchandising and selling in a small indie business, constantly having to change and adapt to new trends and products. I also work with many local artists and designers, and help to run a local Street market where we showcase local creatives.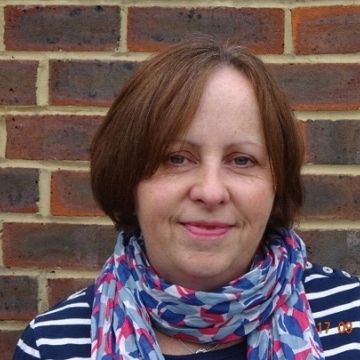 Children's, Educational and Pre-School | Contemporary Gift | Design & Craft | Stationery
Rita Rooney
Museum of London
I have over 15 years' experience of buying and merchandising in the cultural and tourism sector and in that time have worked for a variety of organisations such as the Design Museum, Southbank Centre and the National Theatre.
In my current role as Buying and Merchandising Manager at the Museum of London I have responsibility for all Retail functions including buying, merchandising, product development, licensing, shop operations and the online shop.
Cards & Wrap | Festive & Occasions | Home and Garden | Home Fragrance
Olivia Reilly
Little Boat Gifts
I have worked in the retail industry for approx 16 years and have run my own gift shop for the last 6 years. Working with my husband, we have worked hard to build our shop up through adding new products and suppliers and developing our online presence. We are proud to have been finalists in both The Greats and The Retas and to be part of the Small business Saturday alumni.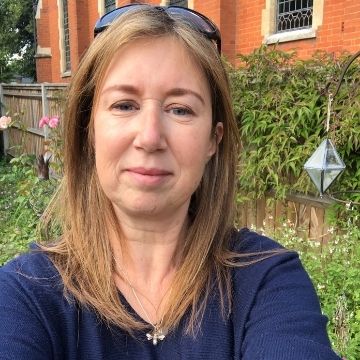 Cards & Wrap | Contemporary Gift | Fashion Accessories | Stationery
Julianne Moore
MiMi
MiMi is a multi award winning gift and lifestyle store located in Hartley Wintney & Wokingham. Stocking an array of delights from clothing, accessories, cards and home fragrance each store is like an Aladdin's Cave crammed full of products suitable for gifts for all ages. Constantly changing ranges means MiMi is a delight on the High Street.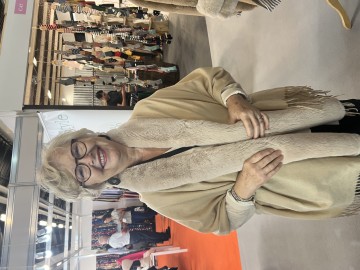 Fashion Accessories | Home and Garden | Home Fragrance | Under £15
Maggie Thornton
Alligator Pear
Maggie Thornton has been in the gift industry now for almost 30 years after being trained in store management and buying at Debenhams and setting up her own store in Tadworth.
Now a destination store, the shop has grown to include fashion as well as home/lifestyle products and has won Gift shop of the year (South of England) 3 times.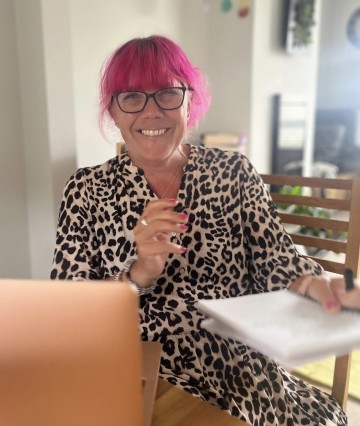 Cards & Wrap | Contemporary Gift | Fashion Accessories | Fashion Jewellery | My Gift of All Time
Katrina Raill
Etcetera
I am Katrina from Etcetera in Hitchin. My mum opened the shop in November 1982 and I have been working with her for the past 20 years. The were fortunate enough to win The Greats in 2018 and 2019 which was a great honour. I like to try and find new and innovative stock for our shop.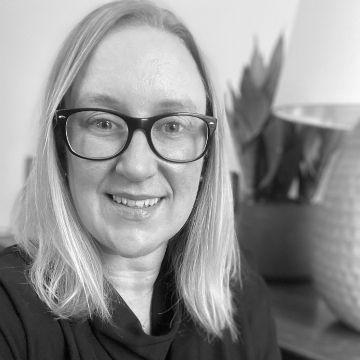 Design & Craft | Home and Garden | Home Fragrance | Kitchen & Dining
Nicola Wood
The Original Factory Shop
I graduated from Bournemouth University with a degree in Retail management in 2006, and since then I have had an extensive buying and sourcing career across many varied homewares retailers including Habitat, B&Q and George at Asda.
Currently the Buyer for Homewares at The Original Factory Shop, I am always on the look-out for brands and products that will excite and delight our loyal customer base. We have stores in small market towns across the UK, are always looking to save our customers money, and now more than ever we are in the heart of high streets in local communities.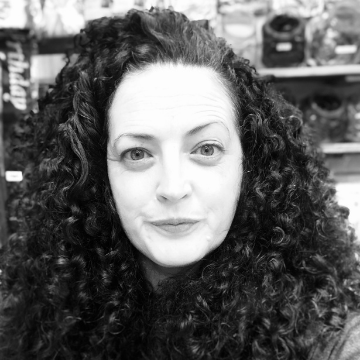 Beauty, Bath & Spa | Cards & Wrap | Fashion Jewellery | Under £15
Sarah Halsall
Hand Picked by Henrietta
Award winning Hand Picked by Henrietta's first store in Chapel-en-le-frith, Derbyshire in 2012 with a second store open in Poynton, Cheshire in 2017.
Both stores have a strong loyal local community.
Contemporary Gift | Design & Craft | Ethical and Sustainable Gift | Stationery
Heidi Schramli
Detail Retail Ltd
I own Detail Retail Limited, Ambleside.
I've had a long and passionate affair with design and creativity. I attended Art College and successfully practiced for several years until I became distracted by the opportunity of managing and buying for the family Fine Art Gallery in The Lake District. After developing this for 12 years it became a nationally recognised destination for the best British Makers.
It was a wonderfully satisfying career but the seed idea of Detail Retail was calling. Fourteen years on, the Detail brand now showcases all areas of great design. The business is ever evolving and now includes my daughter who manages the shop alongside me, once again giving me time to further my own creative career.
Our continued support for small independent start-up business along with the best designers and makers is constantly rewarding and exciting; British talent is world leading and WE LOVE IT!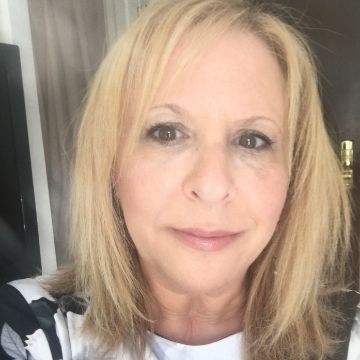 Branded Gift | Fashion Accessories | Fashion Jewellery | Stationery
Smadar
SL DESIGNS
Personally I love challenges! Approximately 5 years ago, I established SL DESIGNS distribution.
We have been representing a number of International jewellery companies throughout the UK.
In the past, I have successfully built a few small businesses with a wide range of products as cosmetics, fashion,gifts and more. Once these were established, I then moved on to the next challenge.
My last shop, which I am proud of, was in Hampstead, London. We specialised in stationery and pens, we were very successful in our field with many high profile customers. My shop received lots of recognition and interest from the media.
Now that 2020 is almost at an end, it has become more then ever evident that we have to change our habits and find different ways to re-invent ourselves! I believe that creativity is the way forward and this is what I am looking for in this competition.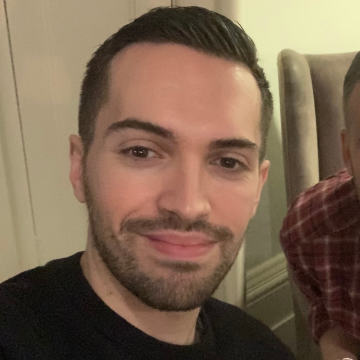 Contemporary Gift | Home and Garden | Home Fragrance | Kitchen & Dining
Bradley Trevelyan
Raven Lifestyle
I co-own two Raven Lifestyle stores in Tavistock and Totnes. Primarily, I manage the e-commerce side of things which is how we originally started.
We focus on trend-led and contemporary gifts and interiors products with our lifestyle stores, curating feel-good items as we go and striving for a unique and positive shopping experience.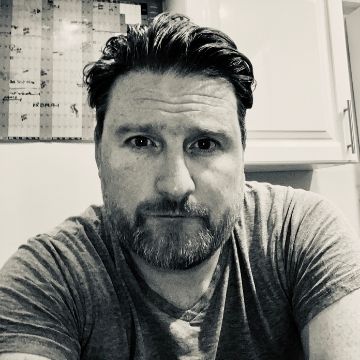 Branded Gift | Fashion Accessories | Festive & Occasions | International
Stuart Lorimer
Stuart Lorimer Consultant
Through my network of contacts I work with brands from both the UK and Europe, Retailers in including major high St retailers in UK and France, large off-price stores in UK, France, Canada, and Russia, Hypermarkets in Finland and South Africa, over 120 E-commerce B2B and B2C sites in UK, France, Germany, Italy, Hong Kong, and the US, Members only flash sales sites, and suppliers, in UK, Turkey, Bangladesh, India, and China.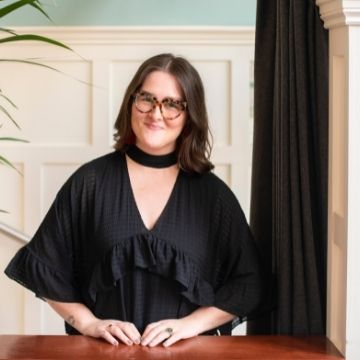 Contemporary Gift | Fashion Accessories | Home and Garden | Stationery
Fiona Minett
Boss Your PR
Fiona Minett is an award winning PR Coach & Expert. At the age of 24, she set up her own boutique PR agency, working across fashion, interiors, beauty and lifestyle, which she ran for 6 years before taking a short career break. She stepped back into the fold with the launch of Boss Your PR and now, with over a decade of experience in the PR industry, she teaches and supports entrepreneurs in tackling their own PR and building their business success in the most cost effective way.
She was named one of the '20 on the Rise' Coaches and Consultants globally for 2019, as well as an Enterprise Nation Top 5 PR Adviser. She has presented and spoken for the likes of Top Drawer, MODA, Harrogate Home & Gift and AllBright as well as writing for outlets including Pure London and Jewellery Focus.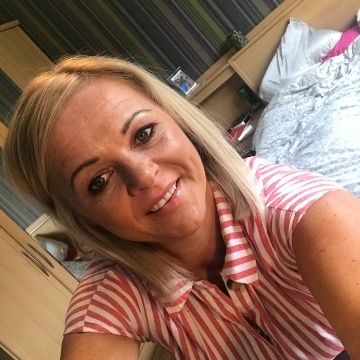 Contemporary Gift | Food & Drink | Home Fragrance | Tech & Gadgets
Sharon Whiteside
Ulster Stores
I am a group buyer for Ulster Stores the categories I currently buy for is Gift ,Statioary and Table Top cookshop. I have been in retail in Home categories for 20 years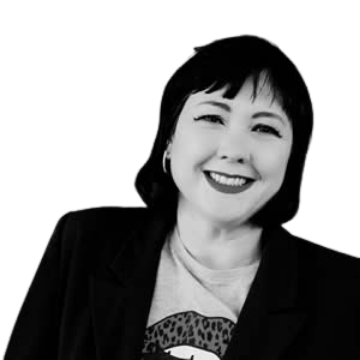 Beauty, Bath & Spa | Branded Gift | Contemporary Gift | My Gift of All Time | Stationery
Louise Hammond
Black flamingo brands
Black Flamingo Brands is an agency born out of a love of design led gift, fashion and home interior products. In 2019 Louise launched the agency having already had a long career within retail sales working with companies like Wild and Wolf, Gisela Graham and Portico Designs. The family run business continues to grow, working with the best retailers within London and the South East of England representing both British and European brands with a focus on offering contemporary, high quality, sustainable products that stand the test of time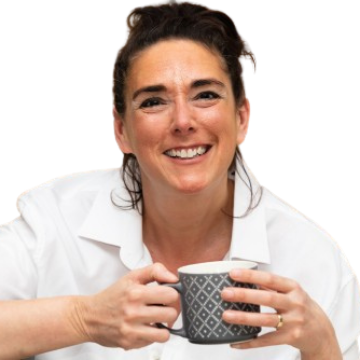 Beauty, Bath & Spa | Children's, Educational and Pre-School | Ethical and Sustainable Gift | Fashion Accessories | My Gift of All Time
Cathie Osbourne
Retaissance
Cathie Osborne is an experienced entrepreneur and the Managing Director and Founder of Retaissance, a first-of-its-kind UK based free B2B marketplace designed to help brands connect and trade with retail buyers. With a long-standing passion for sales and retailing, Cathie has worked with countless consumer goods and giftware brands to help grow their sales, approach new markets and launch new products. In addition to managing Retaissance, Cathie heads up Hatton and Spencer, a UK-based packaging brand specialising in jewellery, gift and heritage.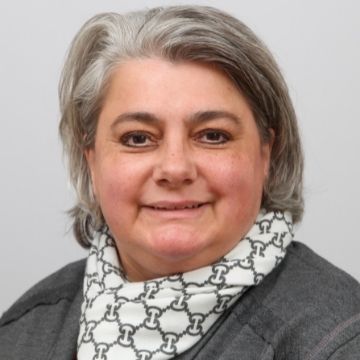 Food & Drink | Garden & Outdoor | Home and Garden | Kitchen & Dining
Tina Götting
The British Shop
My name is Tina and I work as a Purchase Manager for The British Shop in Germany for several years. Previously I owned a little High Street shop in my home town and offered gifts, food, gardening, kitchen, lifestyle and other lovely things, mainly from the UK.
The main distribution media of The British Shop is our catalogue which is sent to our customers in Germany, Austria and Switzerland 10 times a year. We primarily sell English country fashion and you will find many known British labels in our range. Furthermore, we also offer non-fashion products such as food, lifestyle, garden, kitchen, fragrances, Easter and Christmas.
This is my part and I deal with those products every day. In my job I look for trends and traditional products which are British or at least have a British heart as our customers are really anglophile people who love to travel the beautiful countryside and historical towns as we like to do it ourselves.
I come to the UK very regularly to visit fairs and to meet our suppliers. And there is always a bit time for High Street shopping to get an image of what is offered in the British shops. With this knowledge I chose products which will be interesting for our customers to buy. We are a family based company for more than 30 years. Our founder and MD, his family and we the employees love the British style and we are glad to have so many customers in all three countries who are fond of our offer from the United Kingdom.
Next to our catalogue we have three online shops and a store based near Cologne. Being a judge for The Gift of the Years Awards is really an honour for The British Shop and I am looking forward to seeing a lot of fantastic products shown by many British companies.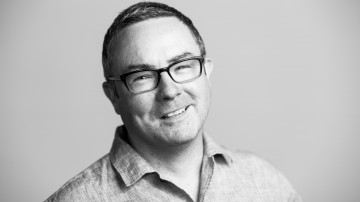 Cards & Wrap | Contemporary Gift | Festive & Occasions | Stationery
Michael Apter
Paper Tiger
Michael Apter is director of Paper Tiger, independent card, stationery and gift retailer in Edinburgh. Paper Tiger is forty years old this year, and Michael has been there for twenty five of them.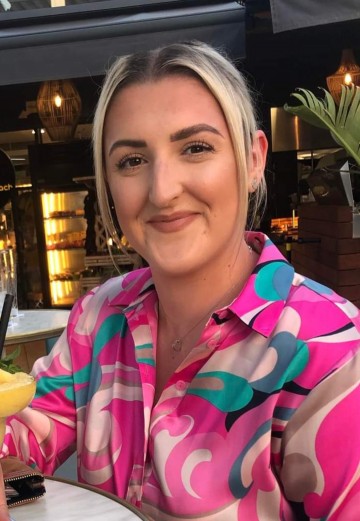 Home and Garden | Novelty | Stationery | Under £15
Charlotte King
Gifts From Hand Picked
I have worked in the gift industry at Gifts from Handpicked for the past 5 years, starting as a Digital Marketing Apprentice. With a passion for all things quirky, novelty and different to the regular gift I have always loved working in such a vast, ever changing creative industry.

I particularly enjoyed my first year of judging the Gift of the year awards in 2021 and can't wait to attend some live events this year, I went out and bought so many of the great gifts I judged!
Gifts from Handpicked have won numerous awards in its 13 years of business; from the great gifts' retailer, mumpreneur, digital tech awards and numerous feefo service awards. I hope to play a part in finding the next best upcoming gifts, there really is no better feeling than giving a gift you know that person will love, putting a smile on their face.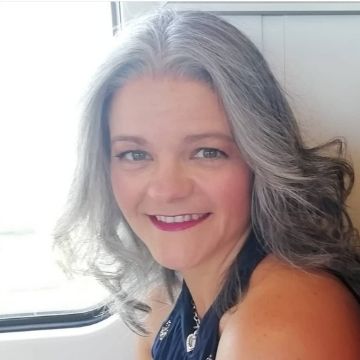 Contemporary Gift | Home and Garden | Home Fragrance
Jo Williams
Joco Gifts
I started my business Joco Interiors Ltd in 2015 and during this time I have won multiple local and national awards for customer service, services to independent retail and twice winner of the Greats Gift Retailer Awards.
I've previously been a proud judge of the Gift of the Year for 3 years and I thoroughly enjoy seeing new and innovative designs and ideas brought to life.
Due to the rapid expansion, the shop has relocated twice as we outgrew the shops we were in. We currently reside within a shopping centre in Nuneaton, Warwickshire.
I have also appeared on the stage at the NEC Spring Fair, where I was invited to be a guest alongside other independent retailers talking about our businesses.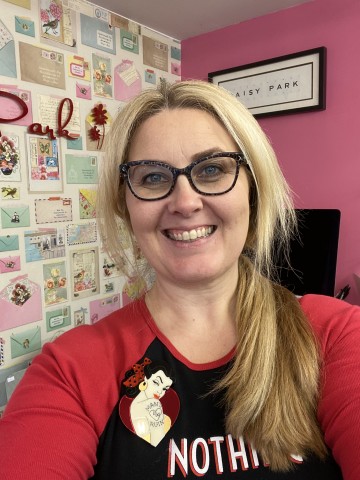 Cards & Wrap | Contemporary Gift | Home and Garden | Stationery
Emma Paisey
Daisy Park
Established in 2007, we are an independent store based in the market town of South Molton in North Devon, with service at our core. We are passionate about the pieces we sell at Daisy Park and only stock things that we love and covet for our own homes and know will light up someone's day.
Daisy Park is an award winning store and has recently won the Muddy Stiletto award for Best gift shop in North Devon. We appreciate what it is to be recognised and some of the Gift of the Year nominees and winners have made their products into our store.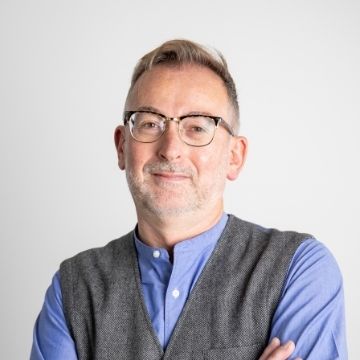 Commemorative, Collectable and Charitable | Contemporary Gift | Food & Drink | Home Fragrance
Stephen Spencer
Stephen Spencer + Associates
Since joining Hamleys and then moving to the Tower of London in the early 1990s I've been passionate about the power of retail to create theatre and enrich lives. I led the team that set up the Buckingham Palace Shop and from 1993-98 established it as the leader in its class.
I went on to reinvent the National Trust for Scotland's commercial proposition, developing mail order and licensing as well as retail, as a contemporary, authentic, Scottish lifestyle brand.
Having rebranded a traditional giftware company and relaunched it at Spring Fair in 2018, most recently I've been helping clients in England and Scotland reimagine their retail offer, taking advantage of the new circumstances to create the new future of retail!
Beauty, Bath & Spa | Contemporary Gift | Ethical and Sustainable Gift | Novelty | Stationery
Therese Oertenblad
Small Business Collaborative
Therese Oertenblad has a background in sales and has worked in the home and gift industry for over 13 years selling to both independent retailers and nationals on the high street as an introvert.
Therese helps product-based business owners to grow their sales, increase their profit and develop a strategy for growing their businesses with confidence. She does this through business mentoring and courses. Therese has a real passion for the industry and encouraging small business owners to dare to think bigger to build the businesses they want.
She is also the host of a small business podcast called Let's Talk Shop and she sits on the national committee for the giftware association.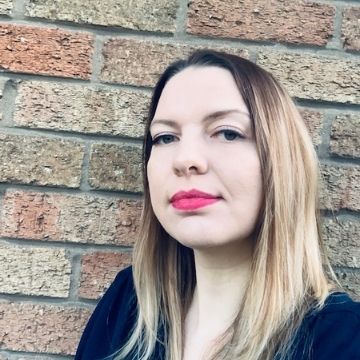 Cards & Wrap | Contemporary Gift | International | Stationery
Charlotte Biggs
Card & Gift Network
Charlotte has been helping greetings card and giftware businesses promote their products online for the last 10 years through her website, Card & Gift Network. As a mentor and educator Charlotte shows companies how they can utilise digital marketing and eCommerce to reach new audiences, promote their products and grow their business. Before moving to the online world, Charlotte worked directly in the industry as a Product Manager for an independent card & gift publisher.
This year, Charlotte is looking for original, high-quality giftware that can inspire buyers and deliver an exciting, memorable moment to the gift's recipient.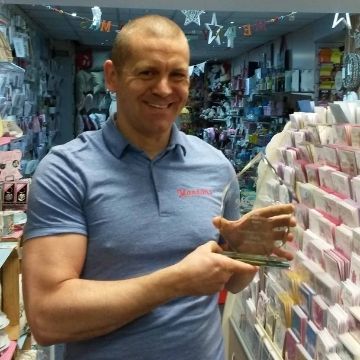 Cards & Wrap | Children's, Educational and Pre-School | Home and Garden | Stationery
Chris Beards
Mantons Cards
Owner of Mantons Cards, a multiple award winning gift and greeting card retailer based in the Isle of Man.
Passionate about promoting independent retail and running a business that benefits its team members, local community and the gift and greeting card industries.
Award wins include British Independent Retailer of the Year and Responsible Business of the Year.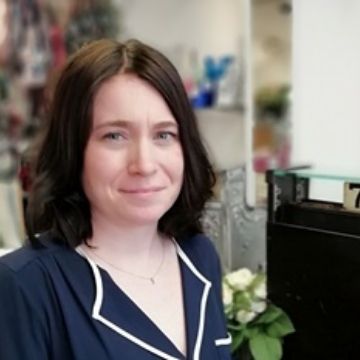 Beauty, Bath & Spa | Fashion Jewellery | Festive & Occasions | Home Fragrance
Elizabeth Attenborough
Magpie's Nest
I run Magpie's Nest which is a multi award winning gift shop based in Stalybridge, Greater Manchester. I opened the doors to our beautiful gift shop in 2013 and haven't looked back since. I am always looking for new products and spend time sourcing great gift ideas that we think our customers will love.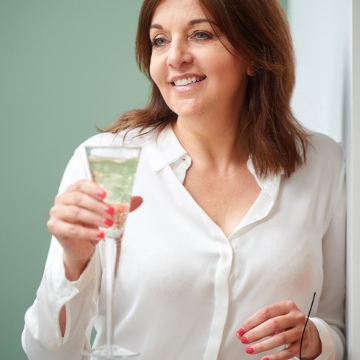 Food & Drink | Home and Garden | Home Fragrance | Stationery
Judith Harris
Hay Hampers
Judith has worked in the gift industry for the past 20 years, formerly for large garden centre groups, leading food suppliers and now Hay Hampers.
Hay Hampers are a luxurious food and drink hamper brand, based in the rural town of Bourne situated in the beautiful Lincolnshire countryside. Experts in artisan food and drink gifting to both consumers and the corporate industry, Hay Hampers curate only the finest food from both local and international producers to create their gourmet gifts. Renown within the industry for their fresh food hampers consisting of a wide selection of cheeses, charcuterie, and bakery-made cakes & scones.
Judith knows what makes a great gift and has been a judge on "Gift of the Year" since 2008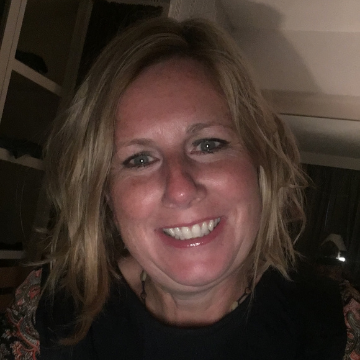 Food & Drink | My Gift of All Time | Novelty | Stationery
Natalie Yates
Gifts from Handpicked
Natalie Yates is founder of 13 year old Gifts From Handpicked, an online boutique of Gifts and Homewares. Originally a Business Support Manager for a large contract caterer until she was made redundant in 2007 using her redundancy package to set up her Gift Business.
Gifts From Handpicked beat over 2000 entrants to be crowned Best Online Business at the Mumpreneur Awards in 2013 and in 2015 was a finalist at The Greats Awards winning Online Business of the Year in 2016 and a finalist again in 2017. Her business was never a big business plan and was simply set up to try a new career path to fit in with her children.
Now Natalie employs 8 staff members, moved premises, launched a third website and continues to thrive with a great team with a passion for gifts and great customer service. Natalie has a wealth of experience to share.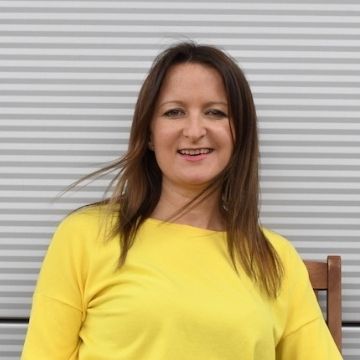 Contemporary Gift | Garden & Outdoor | Home and Garden | International
Nicola Snell
Press Loft
Director and Founder of Press Loft, Nikki Snell has 18 years of PR experience behind her. I have had the pleasure of helping thousands of interior and gift brands to get in the press.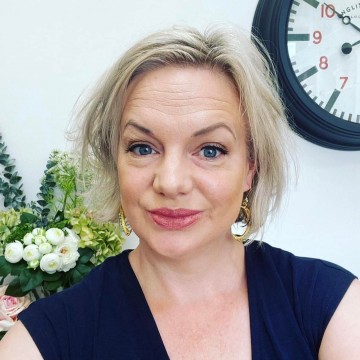 Festive & Occasions | Garden & Outdoor | Home and Garden | Pet Gift
Steph Briggs
La Di Da Interiors
Steph Briggs is the MD of award-winning independent gifts and interior retailer, La Di Da Interiors www.ladida-andover.com and a celebrated Interior Designer. An expert in upcycling and revamping pre-loved furniture and home accessories, Steph's natural talent for combining old with fabulous and new, has earnt her the title of 'The Queen Of Upcycling' by her contemporaries and considerable coverage on TV, radio and in the national press. Steph's clients include both private and commercial, and her interior design projects range from consultancy services through to major renovations. As featured in The Metro, The Daily Mirror, The Daily Express, The Daily Mail, The Lady, World Of Interiors, Your Home Style, House Beautiful, The Times and many more.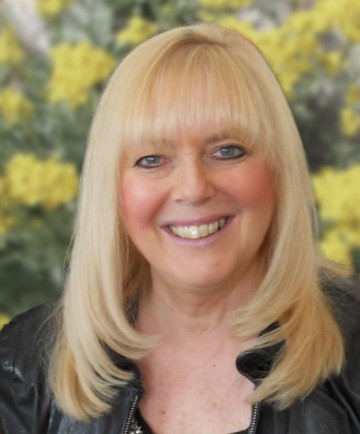 Children's, Educational and Pre-School | Contemporary Gift | Fashion Accessories | Fashion Jewellery | Home Fragrance
Sue Marks
Progressive Gifts and Home
Sue Marks is the longest serving trade press Editor in the gift industry. She has been at the helm of Progressive Gifts & Home for nearly two decades, bringing a wealth of experience to the role. She is also a regular contributor to Progressive Greetings, Progressive Housewares and Progressive Preschool magazines.
Previously in consumer journalism, she has been Editor of a diverse range of magazine titles to include Popular Crafts, Simply Crafts and Home Cooking. In addition, over the years, Sue has been invited to be a keynote speaker on gift trends at many of the leading gift and home shows around the world.
With her in depth knowledge of the gift and home industry, and her close connection to retailers, both independent and multiple, she will be judging this year's Gift of the Year entries with a keen commercial eye.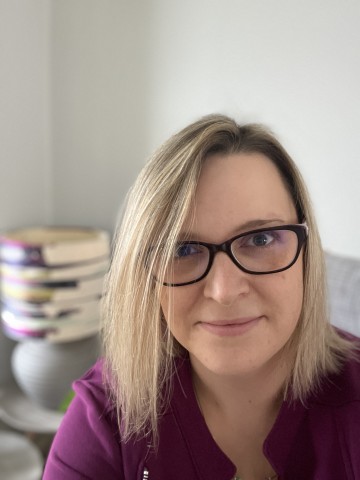 Contemporary Gift | Fashion Jewellery | Food & Drink | Home Fragrance
Tabi Marsh
Papilio at Heritage
Tabi has been co-owner of Papilio at Heritage, a gift and coffee shop just north of Bristol, for 7 years. She has transformed it it from a rather museum like-business to a thriving business, particularly known for its range of Greetings Cards and involvement in the local community. Papilio was a winner in the 2019 Greats and is a finalist in the 2021 Greats and Retas Awards.