WILD THINGS GIFTS - 2021 GOTY ENTRANTS
Product Description Handmade in the UK and inspired by the outpouring of support for the NHS, this limited edition Crystal Fantasy is the perfect way to say 'thank you'. The mirror finish, metal motif is suspended between a matching bead run and crystal cascade in a Rainbow colourway. Incorporates quality Swarovski crystals, and finished with a brilliant clear crystal pendant for maximum rainbow-making effects.
Tell us about your business
Wild Things Gifts Ltd is Britain's most trusted wholesale supplier of handmade gifts, jewellery and collectibles. All of our products are designed and manufactured in the UK and incorporate the highest quality crystals.
What can you tell us about your entered products?
The regular Thursday night applause may already seem like a distant memory, but the nation's appreciation of healthcare workers remains as strong as ever.
Wild Things collectors and enthusiasts will recall the launch of our 'Thank You' rainbow suncatchers back in August – a limited edition piece in the Crystal Fantasy range, directly inspired by the great outpouring of support displayed in windows up and down the country.
We're proud to report that this product has become a bestseller for our stockists across the country, and 50p from every sale goes directly to NHS Charities Together.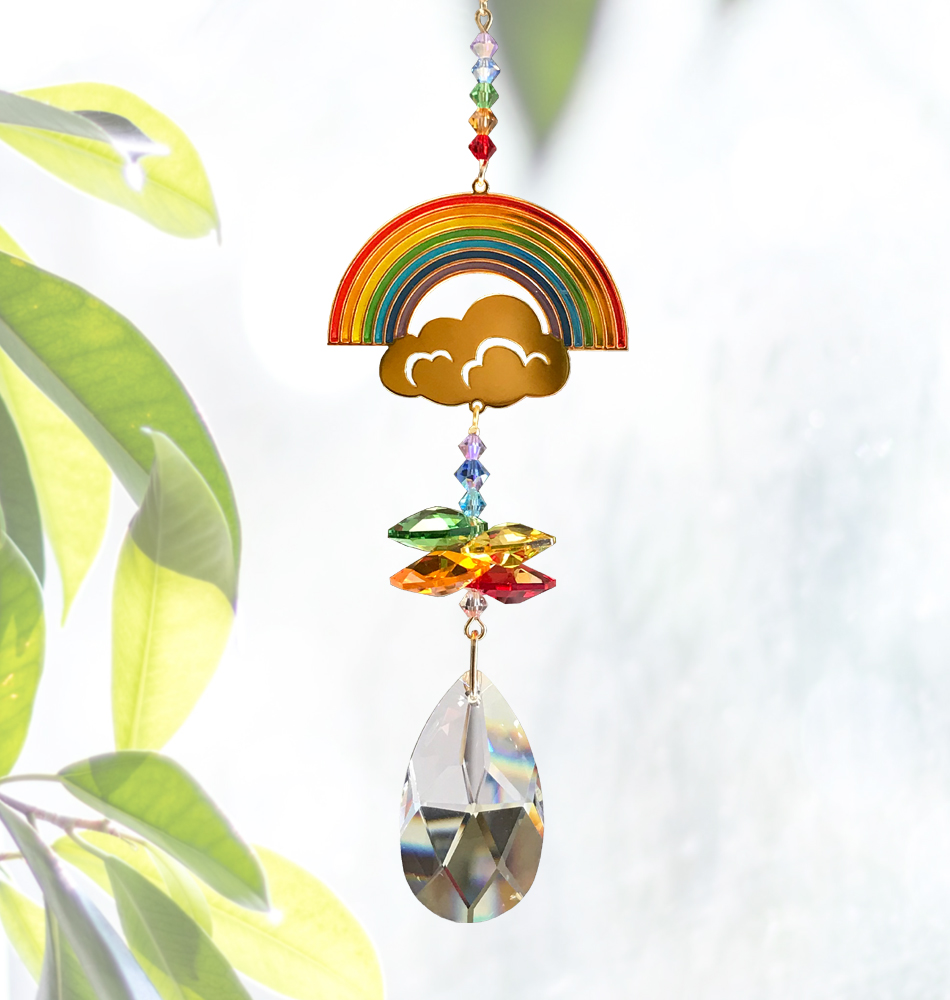 Why did you choose to enter Gift of the Year 2021 and has the competition helped boost your brand in the past?
Because, simply put, we believe both of our entries have what it takes to top their respective categories - these are handcrafted, beautifully designed AND affordable, not to mention they're British-made from start to finish (something we believe strongly in, now more than ever.)
Has your business been affected by Covid-19?
Working primarily with brick-and-mortar retailers has naturally resulted in a very uneven cashflow over the year, but careful management of both our stock levels and production line have largely mitigated some of the lockdown challenges. We've been able to scale our operation fairly effectively on a month-to-month basis.
What changes have you made as a result?
It goes without saying that the safety and wellbeing of staff was our number one priority, so like everyone else we cut no corners in making sure we were as Covid-secure as possible.
Otherwise, our second big priority has been to support our customers in any way we can. We appreciate how tumultuous this year has been for many (if not all) retail stores so our customer service and sales teams have consistently gone the extra mile for them.
What other products have you brought to market for 2020, can you share them here?
Our other entry, the Tree of Life, has also been at the top of the bestsellers list since its introduction this year (both individually and as a collection of all four seasons.)
Where can your products be purchased?
Our trade customers can order directly at wildthingsgifts.com, while retail customers can find Wild Things Gifts proudly displayed at over 800 stockists throughout the UK.