WIDDOP & CO - 2021 GOTY ENTRANTS
Product Description We have entered into 10 award categories with a selection of our best products. WIDDOP & Co. have been a wholesaler of giftware and homeware since 1883, now with over 9,000 products across 23 industry leading brands. We have selected a number of our best-selling products and ranges to demonstrate the depth of our offerings.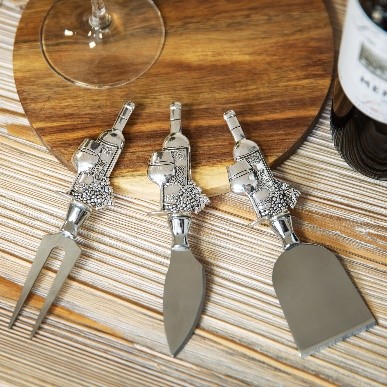 Tell us about your business
WIDDOP & Co. is a giftware and homeware wholesaler.
What can you tell us about your entered products? Mad Man: Whether you're shopping for your brother, son, friend or colleague, from awesome tech gifts to gadgets, there is a gift to be enjoyed by all
The Grinch: Adding some festive fun to the home with a collection of gifts, keepsakes and decorations.
Hestia: Desired for its modern designs, HESTIA®'s Luxe Living collection brings sparkle and glamour into any home.
Hestia Cheese & Wine Gifts: The Cheese & Wine Gifts collection by HESTIA® offers a range of sophisticated gifts. Made from stainless steel and sustainable acacia wood, this range is a must-have for event lovers.
The Aromatherapy Co.: The Aromatherapy Co. has become a favourite for Home Fragrance and Body Care products for its commitment to sustainability and natural ingredients in New Zealand and internationally.
Serenity: With a range of tranquil candles and reed diffusers, recipients can bring the spa home to indulge in relaxing evenings in.
Bambino by Juliana: Celebrating magical milestones from the very beginning with on-trend, contemporary designs, BAMBINO BY JULIANA® 's keepsakes are perfect for babies' first Christmases.
Cheerfull: Providing positivity throughout an unusual year, these colourful and personal gifts have been uplifting spirits by bringing fun and vibrancy to those who need it. Cheerful by CELEBRATIONS® not only supports the appreciation of those that matter the most but also NHS Charities Together by donating 7% from orders.
iFrame: Keeping memories alive with a range of affordable and modern designs, our range of frames by IMPRESSIONS® add a stylish touch to any room.
Crystocraft: Decorated with eye-catching crystals from Swarovski, alongside stunning chrome and silver plated finishes, Crystocraft sets the trend for home décor and giftware with its exceptional style and beauty.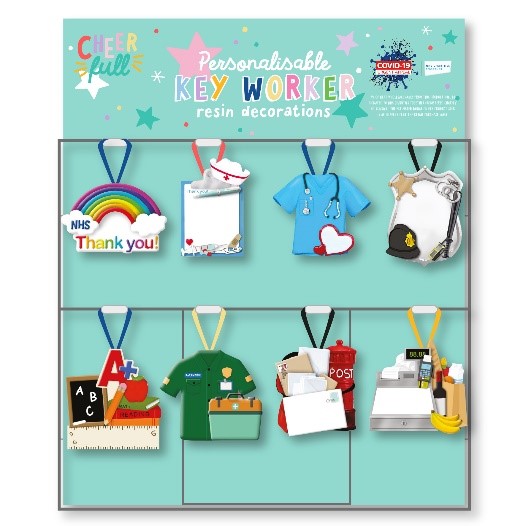 Why did you choose to enter Gift of the Year 2021 and has the competition helped boost your brand in the past?
We feel we have a selection of products worthy of recognition and a great fit for some of the award categories.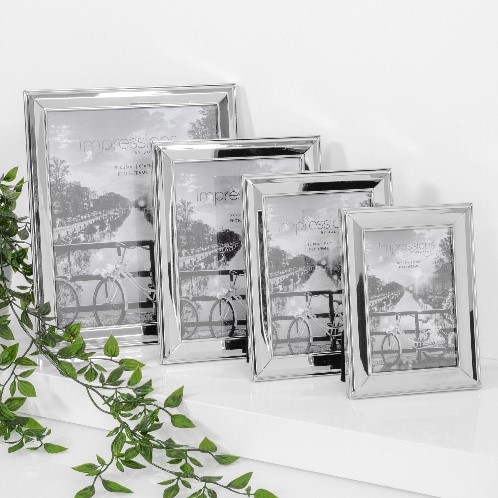 Has your business been affected by Covid-19?
The period during the first lockdown, with non-essential retail unable to open, it undoubtedly had an effect on us, like any business like ours. But, we were able to keep going and stay open the entire time providing our customers with the opportunity to still place orders and trade online.
What changes have you made as a result?
A lot of our focus has turned to online, as has our customers. We will continue now lockdown has been lifted, to trade with our bricks and mortar stores but now have more robust systems in place to trade online.
What other products have you brought to market for 2020, can you share them here?
The 10 ranges we submitted are a good reflection of our new products in 2020 as well as some classic favourites from years before.

Where can your products be purchased?
All of our products can be purchased online at https://www.widdop.co.uk/
If you wish to know any more information about ordering products from us, please contact sales@widdop.co.uk