TWO FOR JOY ILLUSTRATION - 2021 GOTY ENTRANTS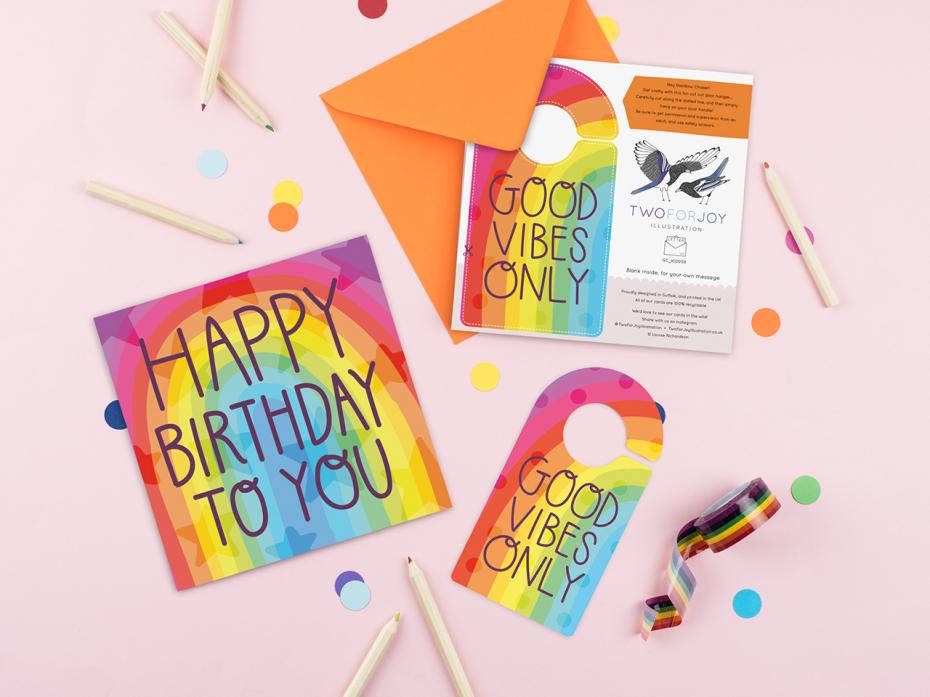 Product Description
An exciting & creative new Greeting Card collection, perfect for children's birthdays. Each card features a cut-out crafty activity on the back of the card. A small gift and card bundled with a brightly coloured, matching envelope.
There are 20 designs, from dinosaur masks to cut-out-and-construct planes. The themes of the designs include mermaids, space travel, unicorns and rainbows too.

Hello! Two For Joy Illustration is an indie biz, based in Suffolk, UK, specialising in Greeting Cards & Illustrative giftware. I am a digital illustrator and maker based in coastal Suffolk; self confessed lover of odd shaped polkadots, and colouring outside the lines. My drawing style is playful, spilling over outlines and created with muted brights and hand drawn typography.
What can you tell us about your entered products? My products are innovative and super eco friendly - both things I'm very proud of!
I really wanted to make more of the back of my cards - whilst I love my branding on the back, I wanted to be a bit more creative. Now the backs are a selling point of the card. It doesn't change the retail price, and it adds so much extra value for the end customer and also the receiver of the card.
I am proud to say that the cards are printed here in the UK, on FSC certified card stock - and packed in eco friendly cellos - alternatively, retailers can take them Naked and Nested.

Why did you choose to enter Gift of the Year 2021 and has the competition helped boost your brand in the past?
I chose to enter Gift of the Year 2021 as its such a good opportunity for exposure to buyers - there's such a lovely community within the Giftware Association that you don't need to win your category to feel like you've gained something.
I entered last year and was lucky enough to get Shortlisted with my 'Emergency plant pot' mug - I have been displaying my Shortlisted badge throughout 2020 and its been my best selling product on the run up to Christmas. I'm sure that little badge has helped sales.
I also love the networking opportunities and have met lots of other small business' and brands at the GA events earlier this year.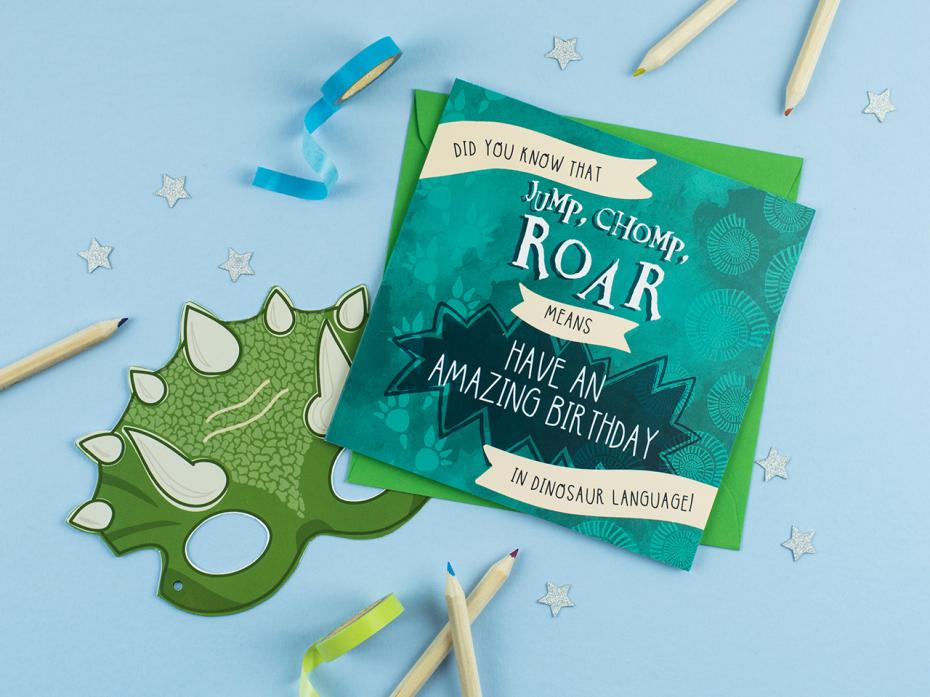 Has your business been affected by Covid-19? April 2020 was my best month on record, ever. But I have struggled to get the stock at times - I source from within the UK so I haven't been hit as much with lack of product, but instead, lots of manufacturers are running on less staff.

My cards used to arrive within 4 days, they now take 10. I just need to try and be a bit more organised, to stay on top of it.

What changes have you made as a result?
I now buy in much more bulk. I print all my Ceramic Mugs myself, in my studio. Before COVID, I'd probably buy 72 mug blanks at a time, now I buy at least 300. Same goes for packaging supplies. It's painful to part with such a chunk of cash, but I do get better margins, and I can sleep well knowing I have the stock.

I do think this is a positive move for the business! It's forced me to think bigger.

What other products have you brought to market for 2020, can you share them here?
Yes! I actually launched all my greeting cards this year. I completely stripped back my range, and re-illustrated the absolute bestsellers, and then built ranges around them.

My favourite example of this was a collection built around one of my most popular Valentines day cards, which was 'I love you more than plants' - there's now a whole 'Leafy' card range which has 8 designs that range from New Home, to birthday. I even launched 2 enamel pin designs this summer, that was brilliant fun.
The best selling cards have been from my baby collection - popular ones are 'Twenty Tiny Toes' and 'Babysitting Voucher' - which was inspired by a little handwritten note my brother gave me on my sons first birthday in February. I'm still waiting to cash that in, thanks Covid!
I now have 80 cards all available retail and wholesale, and I've got a whole new range inspired by Dried Florals launching in January 2021.

Where can your products be purchased?
You can purchase my products on my website, on my Etsy, and the bestsellers are on Friends of Joules too.