TOTSEAT - 2021 GOTY ENTRANTS
Product Description The Totseat safely anchors your baby in any adult chair, providing a safe haven when you're visiting others, out and about, in a cafe or when short of space at home. Machine washable, and with a lifetime guarantee, the Totseat adjusts quickly and easily to fit chairs - and babies - of all shapes and sizes. It's a portable highchair in your pocket: it's easy to clean and you know where it's been!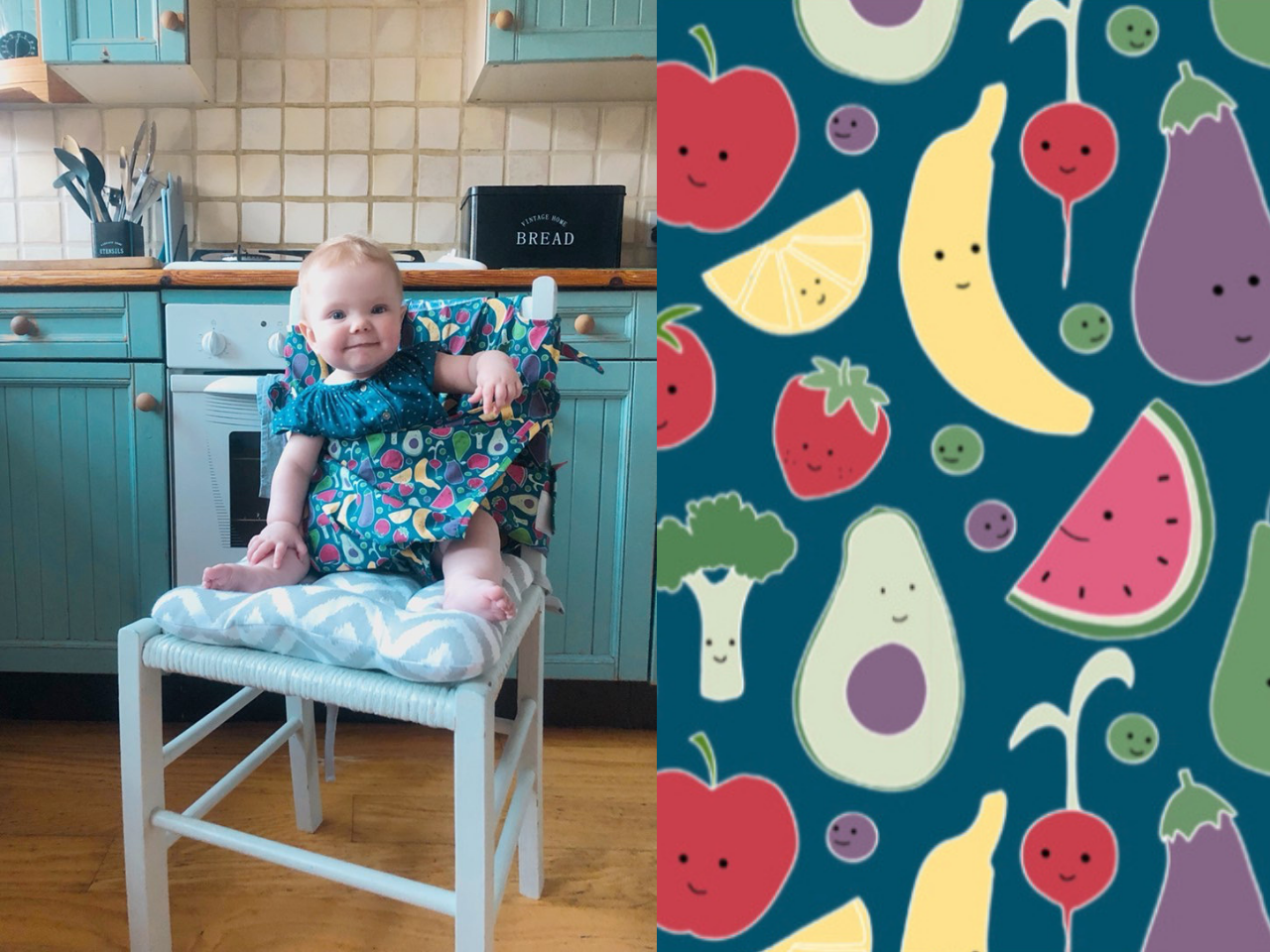 Tell us about your business
The business was founded in 2004 by a mother who was neurotic about safety, hygiene and travel - which didn't seem to combine terribly well with a baby. The Totseat was created to make life in the family easier, and went on to be come an international sensation.
What can you tell us about your entered products?
The Totseat Smoothie was designed in Edinburgh, the 'smoothie' mix of fruit and vegetables providing not just a great backdrop for squashed carrots, but many topics of conversation and interest for the anchored child. Adapting to fit all shapes and sizes of chair, and baby, the Totseat Smoothie is the washable, squashable highchair - perfect for all occasions, whether at home or away. And it fits in your pocket. Designed with safety experts, the Totseat is the most versatile, and well tested, travel highchair on the market.
Why did you choose to enter Gift of the Year 2021 and has the competition helped boost your brand in the past?
The Totseat is the perfect gift for families - practical, long lasting, unique and safe. It sells very well through gift stores and involvement in the Gift of the Year competition helps raise awareness amongst buyers and members of the public. Over 10 years ago, an earlier design of the Totseat won Gift of the Year (Outdoor Living) which catapulted the brand into an international arena, which was totally fantastic.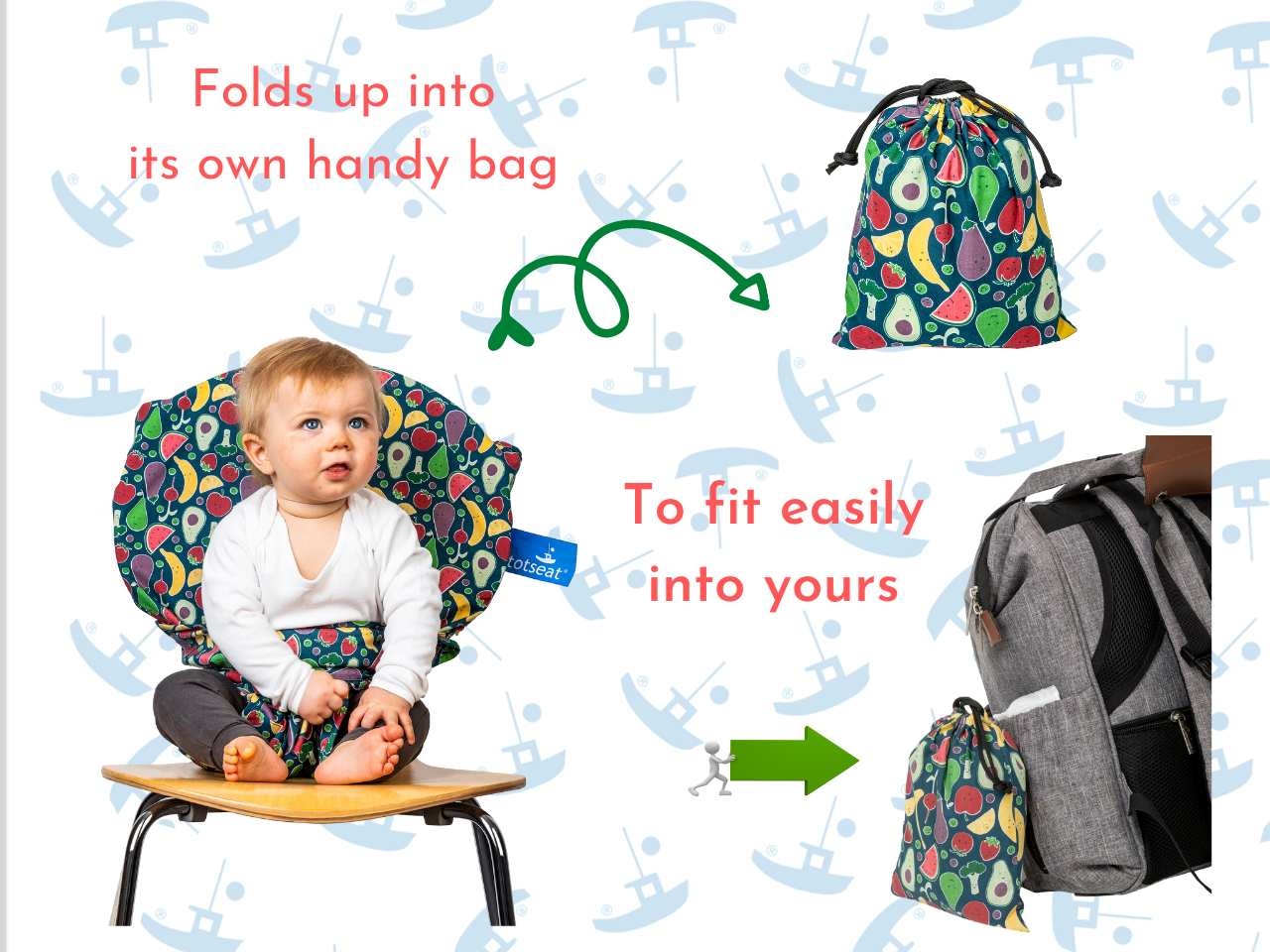 Has your business been affected by Covid-19?
The business has been very badly hit by Covid-19 and unfortunately unable to claim any Government support. We are going through the most difficult months of our lives, alongside our retailers. The supply chain was hit very hard, with stock stuck on the sea for weeks, missing key delivery deadlines ... and by the time it arrived in the UK we were in lockdown with store closures ... costs of shipping to Europe and farther afield continue to increase, as do insurance premiums.
What changes have you made as a result?
We have invested in our online profile raising which has worked well and look forward to updating the website when funds allow. This is crucial in terms of the future success - even survival - of the business. We have tried to support our friends in retail wherever possible, but worry, greatly, about the mental health of those so affected in retail (and hospitality). We have implemented 'walk and talks' [phone calls while walking] for friends, suppliers, customers and members of the team, ensuring regular chats and fresh air - despite being miles apart.
What other products have you brought to market for 2020, can you share them here?
The Totseat Smoothie sits alongside The Totseat Jungle, another quirky and colourful design launched in 2020. The form and function of both is the same.
Where can your products be purchased?
Currently only on Totseat.com and on Amazon but we look forward to once again supporting independent retailers.