TACHE - 2021 GOTY ENTRANTS
Product Description Contemporary greeting cards
Tell us about your business
Tache is an award-winning publisher of contemporary greetings cards that are designed and handmade in Britain, using the highest quality sustainable materials. Our mission is to produce fun and sustainable products that are 'designed to make you smile' and spreading happiness and delivering those smiles is our passion and everything we do is aligned to this.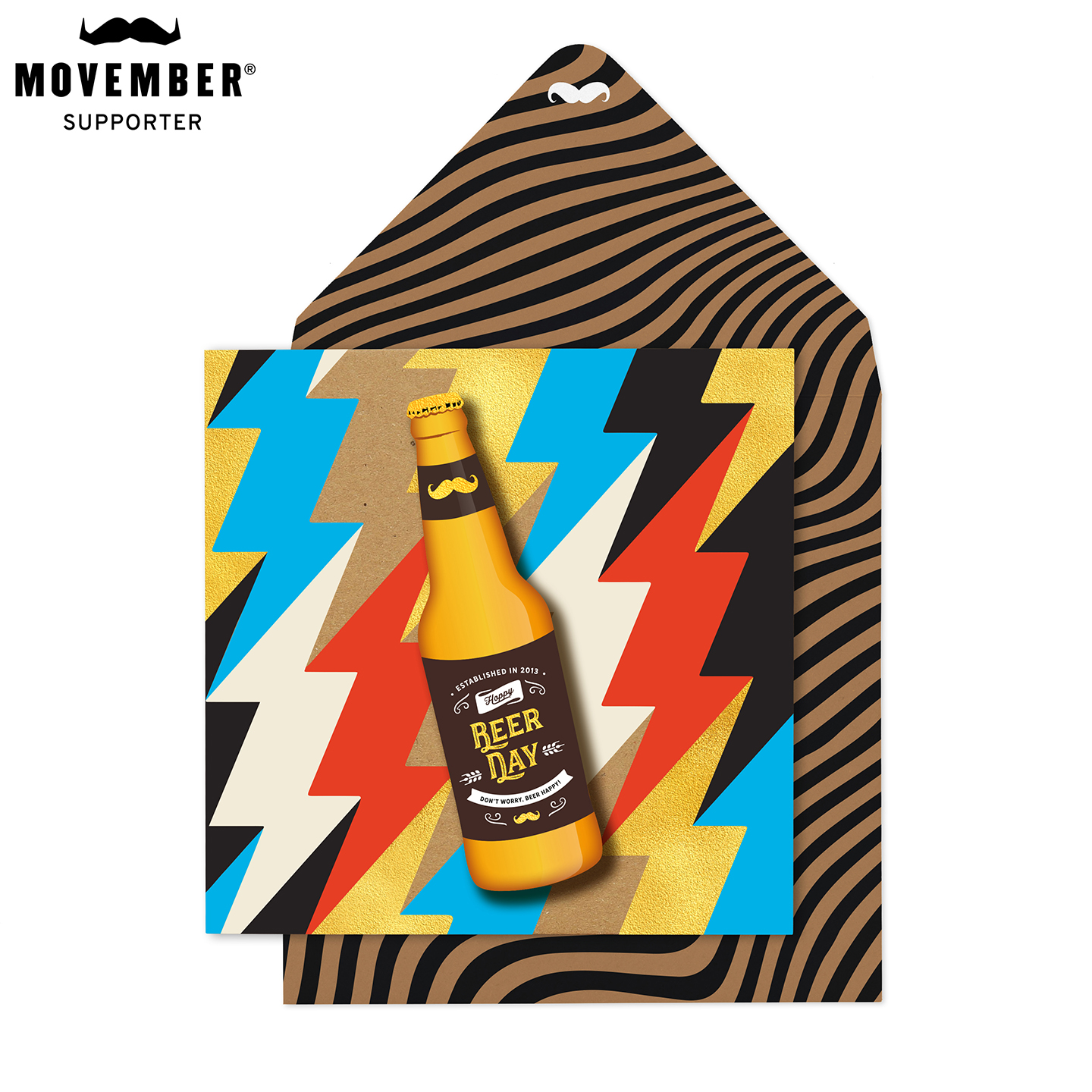 What can you tell us about your entered products?
Award-winning contemporary greeting card company, Tache, have been working with Movember on a special range of male cards to help raise money and awareness for the charity. The range includes 15 gold-foiled, 3D greetings card that are designed and handmade in Britain. The range is to be sold all year round, with 25% of all revenue going to the Movember charity, and a massive £1 will be donated directly to Movember if purchased online via www.tache.co.uk.
Pennie, Co-Founder of Tache, comments: "Frank and I have both unfortunately had family that have suffered with prostate cancer, my grandad passed away last year, and Frank's grandad is still fighting it. Not long after we started Tache, we knew we wanted to work with Movember to help raise awareness and do our bit to support men's health issues. This year is more important than ever as prostate cancer referrals have dropped by half during lockdown to the lowest levels for a decade."
Anne-Cécile Berthier, Country Director UK & Europe, at Movember comments: "We've really enjoyed working with Tache on this special Movember range. The cards are really fun and quirky. We hope the range helps raise awareness of prostate cancer and encourages more men to speak to their doctor about getting a PSA test when they turn 50 or 45 if they're black or have a family history."
The quirky and modern male range includes blank and birthday cards making them an all-year-round option. The cards are available to purchase for £3.99 direct via www.tache.co.uk where they can also be personalised. They will be available to purchase in John Lewis stores and Waitrose early next year.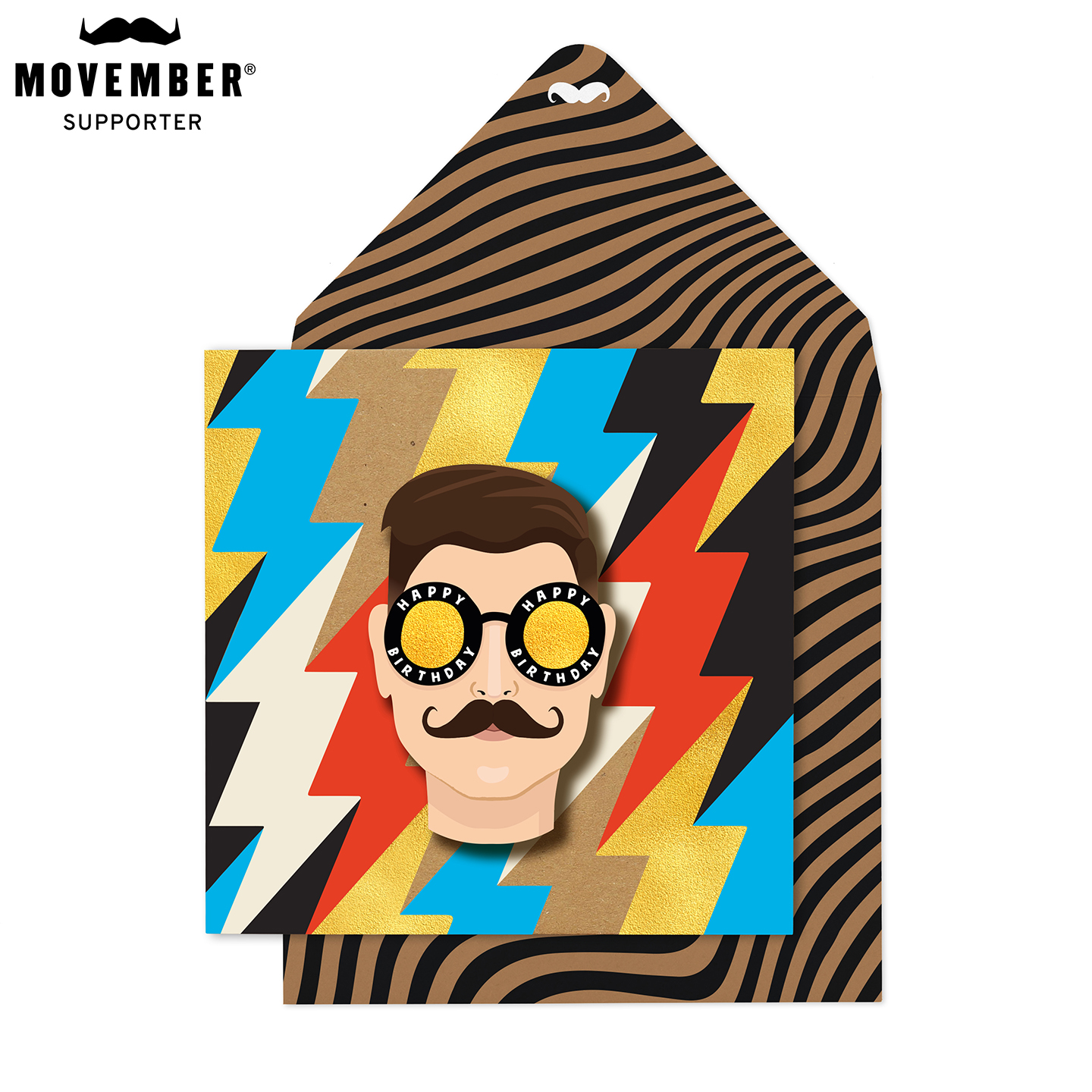 Why did you choose to enter Gift of the Year 2021 and has the competition helped boost your brand in the past?
This is the first time we have entered the competition. We were approached directly by one of your colleagues asking whether we wanted to enter so we decided to give it a go! :)
Has your business been affected by Covid-19? At the beginning we had orders for over 100,000 cancelled pretty much over night. Luckily, throughout the first lockdown our online sales dramatically increase, as did John Lewis' which mean they kept ordering from us in high volumes. This kept us going and meant that we were able to bring people back from furlough fairly quickly. Since the first lockdown ended, thankfully we have been kept very busy with our key customers and have even had to employ more staff to keep up with the demand.
What changes have you made as a result?
We are now back to a normal trading position, so luckily no changes made due to covid were permanent.
What other products have you brought to market for 2020, can you share them here?
We launched lots of lovely new products at the beginning of 2020 at Spring Fair including an extension for our award winning Modern Missy range. Post covid we have been extremely careful with new launching new products in 2020 which is why we have put most of our time and energy into launching our Modern Mister range in collaboration with Movember in November. We are so passionate about this range so we decided to focus solely on this
Where can your products be purchased?
John Lewis, Waitrose, Oliver Bonas