SHEARER CANDLES - GOTY 2021 ENTRANT
Product Description
Candles & diffusers in glass vessels with a gold blush fade across the glass, creating a golden glow when the candles are lit. Both presented in rich coloured gift boxes with gold foil detail, including the fizz of golden bubbles, reminiscent of a champagne celebration.
Starry Night - Cool Eucalyptus & Musk, Woodland Frost - Fir Tree and Juniper Berry and Warm Embrace - Black Cherry & Amber.

Tell us about your business
Established in 1897, Shearer Candles is a leading creator and purveyor of artisan candles and scented products. Working with only the purest ingredients and inspired by our beautiful surroundings here in Scotland, our goal is to continually exceed the expectations of our customers around the world by delivering superior quality and exceptional choice.
What can you tell us about your entered products? This range was developed during the pandemic and seeks to highlight the 'Golden Moments' we very much cherish with friends and family, especially at Christmas time. Perhaps the moments we have been without this summer or the moments we may miss this winter due to government restrictions.
This Winter and Christmas will be like no other. As this turbulent year draws to an end, we expect to see an increased emphasis on the importance of family gatherings (perhaps online) and savouring the opulence and indulgence in those special festive rituals.
This collection is all about celebrating those Golden Moments; time spent with loved ones in the family home, the magic of the outdoors during the winter months and in moments of peace where time seems to standstill.
Why did you choose to enter Gift of the Year 2021 and has the competition helped boost your brand in the past? We decided to enter as this year the Gift of the Year 2021 is bigger and better than ever. In light of the recent pandemic, we feel we must do everything we can to highlight our new products and entering Gift of the Year is a key part of our marketing strategy.

Has your business been affected by Covid-19?
We have been heavily affected by Covid-19 in many different ways. Our own retail stores were shut for a period of time and are still on short hours. Our retail customer's shops were also shut which heavily impacted sales and stock levels.
But to counter the negative our online sales and e-commerce customers sales have soared during the pandemic and at times it has been a challenge to keep up. Such business is admin and labour heavy.
The pandemic also saw us develop hand sanitiser at our factory in Glasgow which has opened up an entirely new market for us.
Private label business for modest quantities is also on the rise.
Home fragrance has been and still is very much in demand with people staying at home, wanting to enjoy their surroundings and the rise of the importance of self-care. The customer should get their candles and diffusers whichever way they can and we are so very grateful for all their support during this difficult time.

What changes have you made as a result?
We have invested in staff, processes and technology to help us cope with the increase in online sales.
We have also developed hand sanitiser and have been looking at other alcohol-based solutions that we can bring to the market.

What other products have you brought to market for 2020, can you share them here?
We launched The Naturals Collection in July - https://www.shearer-candles.com/en/our-collections/naturals-collection
We present three beautiful new fragrances in our Naturals Collection; Bergamot & Rose, Cedarwood & Log Fire, and Eucalyptus & Pine. Each is wonderfully delicate and pure, with natural, earthy qualities that will transport you to a tranquil, calm place.
The range features 100% soy wax candles, essential oils and contains minimal plastic packaging, including brown glass vessels. All packaging is recyclable after use.
As previously mentioned we also developed our very own Hand Sanitiser - https://www.shearer-candles.com/en/our-collections/hand-sanitiser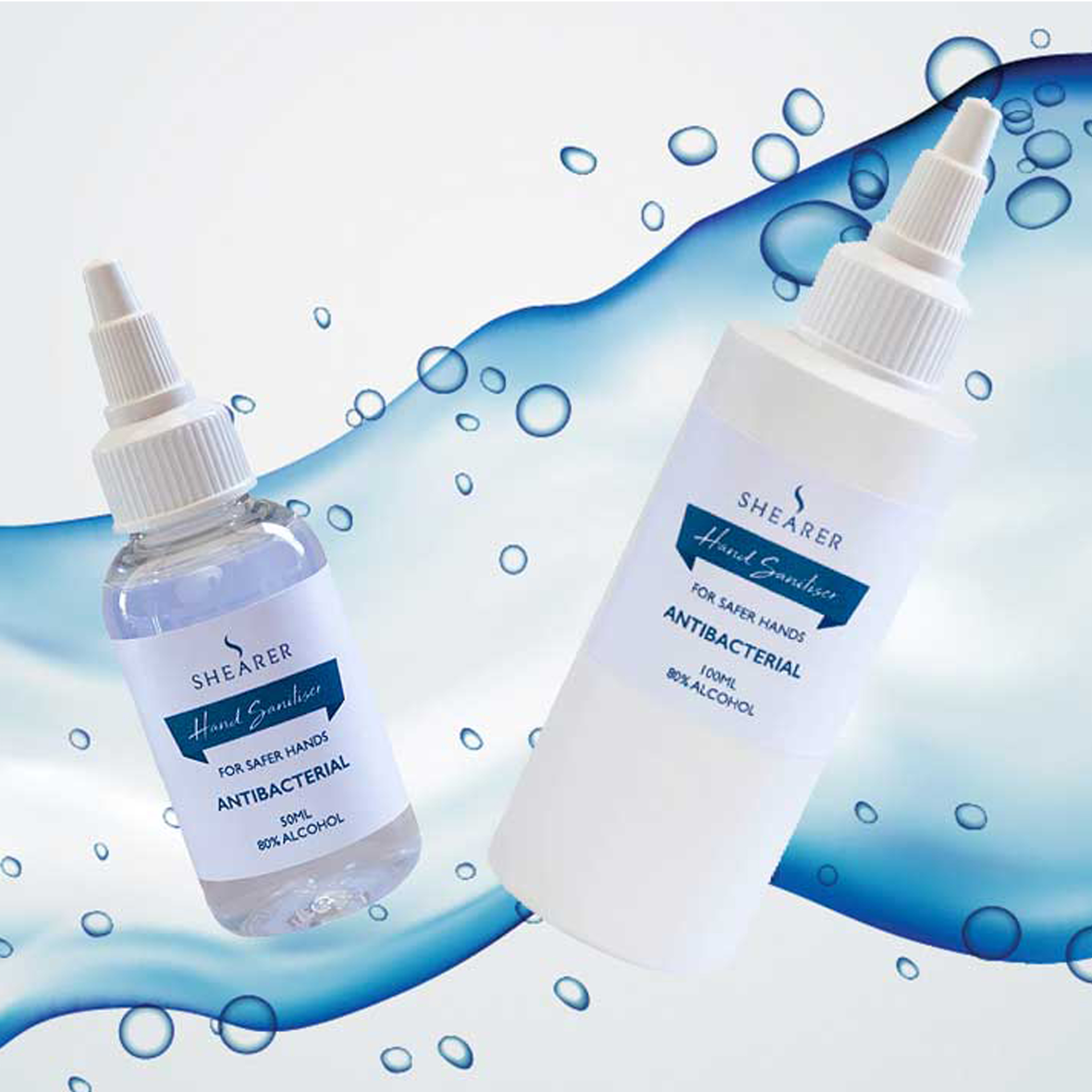 Discover our antibacterial hand sanitiser, suitable for keeping your hands safe on the go. Manufacturer by Shearer Candles, this hand sanitiser follows the WHO recommended formula with 80% alcohol. It's fast-drying and there's a hint of our beautiful Lemon Zest fragrance giving the product a subtle fresh aroma.
Where can your products be purchased?
Shearer Candles Stores in Glasgow - https://www.shearer-candles.com/store-locator
Various independent, multiple and eCommerce retailers across the UK, Europe and Rest of the World.