ROSS AND ROSS - 2021 GOTY ENTRANT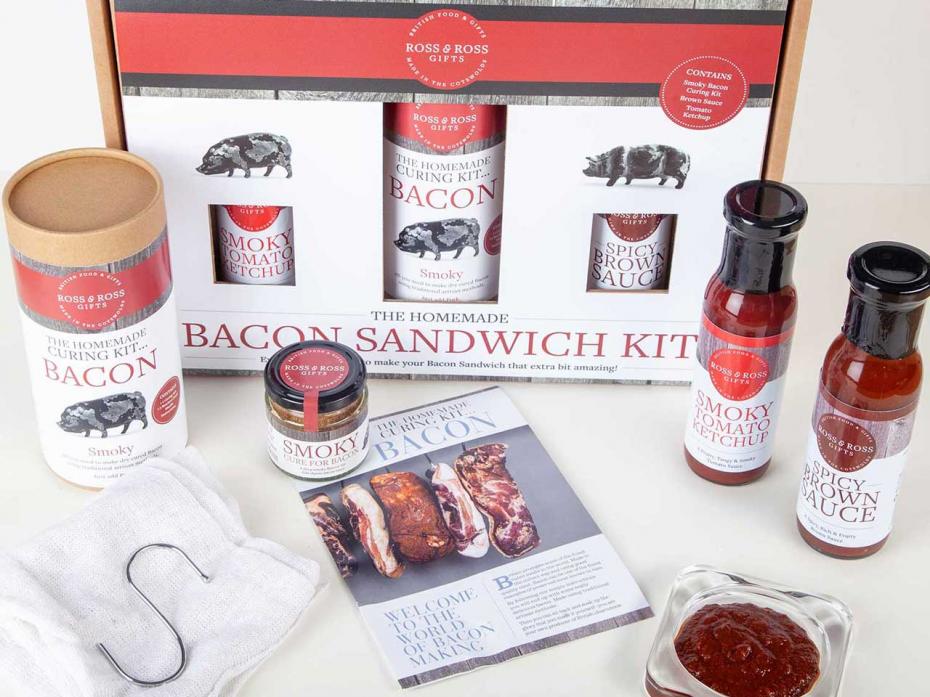 Product Description
The Ross & Ross Gifts brand prides itself on producing quality food & gifts products and using local, British producers. The inspiration behind all of our products are to provide an experience, rather than just a gift. We love to create unique product ideas for people to give their loved ones, such as a Steak & Chips Kit or the Ultimate Full Christmas Roast Kit.

Tell us about your business
We are an award-winning fine food company based around the Cotswolds, specialising in handmade food products and gifts. Our range includes Curing Kits, Hampers, a BBQ Range, a Roast Range and most recently a Veggie/Vegan Range. All of our ingredients are locally sourced from in and around the Cotswolds, which ensure excellent quality.

What can you tell us about your entered products?
The products we have chosen to enter are unique and quality products that provide an experience, rather than just a gift. During this strange year, we thought what better way of spending this extra time than trying something a bit different, and learning a new skill?
The products we have entered have all been created with our customers in mind. The feedback we have received has related to new flavours, so we wanted to collate some of our customer favourites and introduce new ones.
Another important aspect to our new product development this year, has been the environmental consideration. It's now more important than ever to positively contribute to saving our environment, so we have started to make a small step towards that. We have introduced our eco-friendly Curing Tubes that use much less material and don't include any unnecessary plastics. We will continue to develop this year to make an even bigger contribution.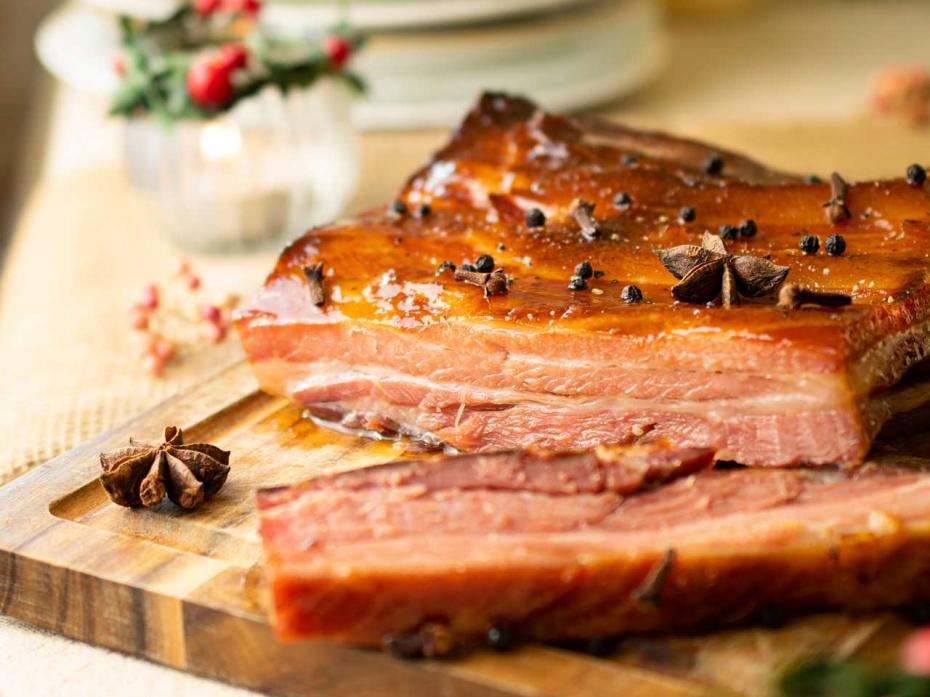 Why did you choose to enter Gift of the Year 2021 and has the competition helped boost your brand in the past?
In our time of business operation and working within the food industry, Gift of the Year Awards has been recognised as a prestigious and commendable platform. It has been an honour to receive the awards we have over the years and have promoted these awards with pride.
We have chosen to enter again this year as we thoroughly enjoy the whole process of participating and know that businesses within this industry recognise GOTY Awards as quality.
We have definitely recognised a boost in our brand around the time of Gift of the Year, due to the social media activity, etc. Consumers and other businesses have recognised our quality products because GOTY have!

Has your business been affected by Covid-19?
This year has been a very strange time for everyone and every single business has experienced challenges. Covid-19 has affected our stock production and being able to acquire and produce the stock needed on time. However every negative has a positive and due to an increase in online use, we have experienced the positive impact of this weird year, by an increase in online sales.

What changes have you made as a result?
As a result of the increase of online use, we have focused more of our energy on improving our website, an increase in our social media activity and a general increase in our marketing activity.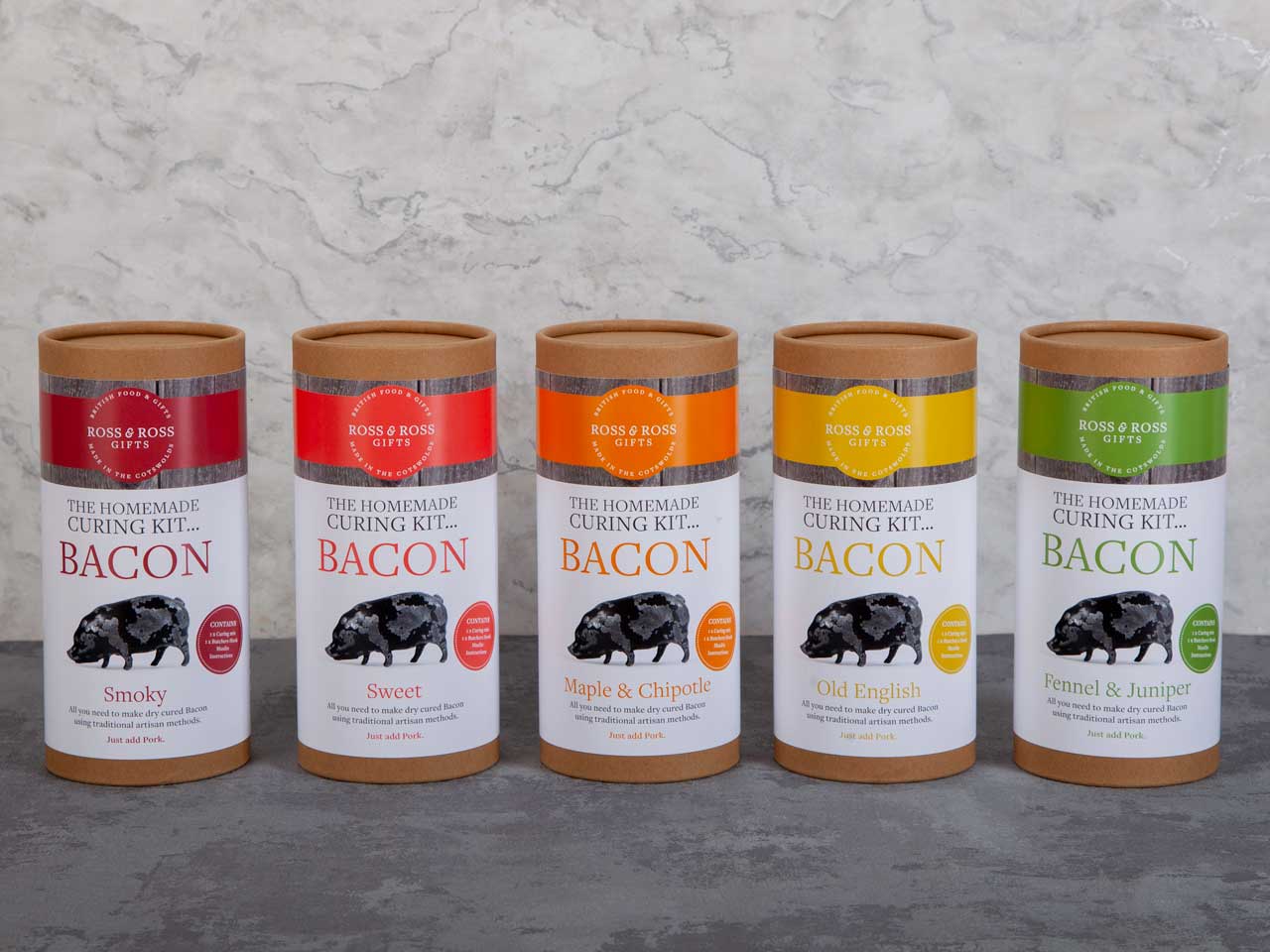 What other products have you brought to market for 2020, can you share them here?
This year we launched an extension of our roast range with 4 variations of the Ultimate Full Roast Kit. This kit includes 7 'foodie' products to create the ultimate roast dinner, whether that be chicken, beef, veggie or a Christmas version for turkey.
Another product we launched at the end of 2020 is a Steak & Chips Kit. When thinking about new product ideas that our customers would love, we instantly thought of a good bit of steak. The kit includes products that will create the ultimate steak & chips. From seasoning for the beef, sauces to roast potato Oil for the best chips.
Finally, we have our Beer & Bacon Kit. This is pretty self-explanatory... If you love beer & bacon, then you will love this kit! Includes a variety of great-tasting beer and our Homemade Bacon Curing Kit, so you can even cure the bacon yourself.
Where can your products be purchased? You can purchase all of our products on our online store. We are also on a variety of different platforms, like Not on the High Street; Yumbles; Boroughbox, The Food Market; Fruugo; The Real Food Hub; Amazon; Ocado.
If you wanted to go into a store then we have a a range of products in stores such as, Selfridges and many other local shops.