POTTERS CROUCH LTD - 2021 GOTY ENTRANTS
Product Description New Limited Edition "Winter Spice" scented candle, room spray and reed diffuser
Tell us about your business
We are manufacturers of home fragrance products - all sourced and made in the UK
What can you tell us about your entered products? 2020 has been a very challenging year and NPD has had to be put on hold, but to keep some freshness, we took an old favourite, made a few tweaks and launched it as a special edition with new colours, new presentation and in a beautiful new container.It has been a huge success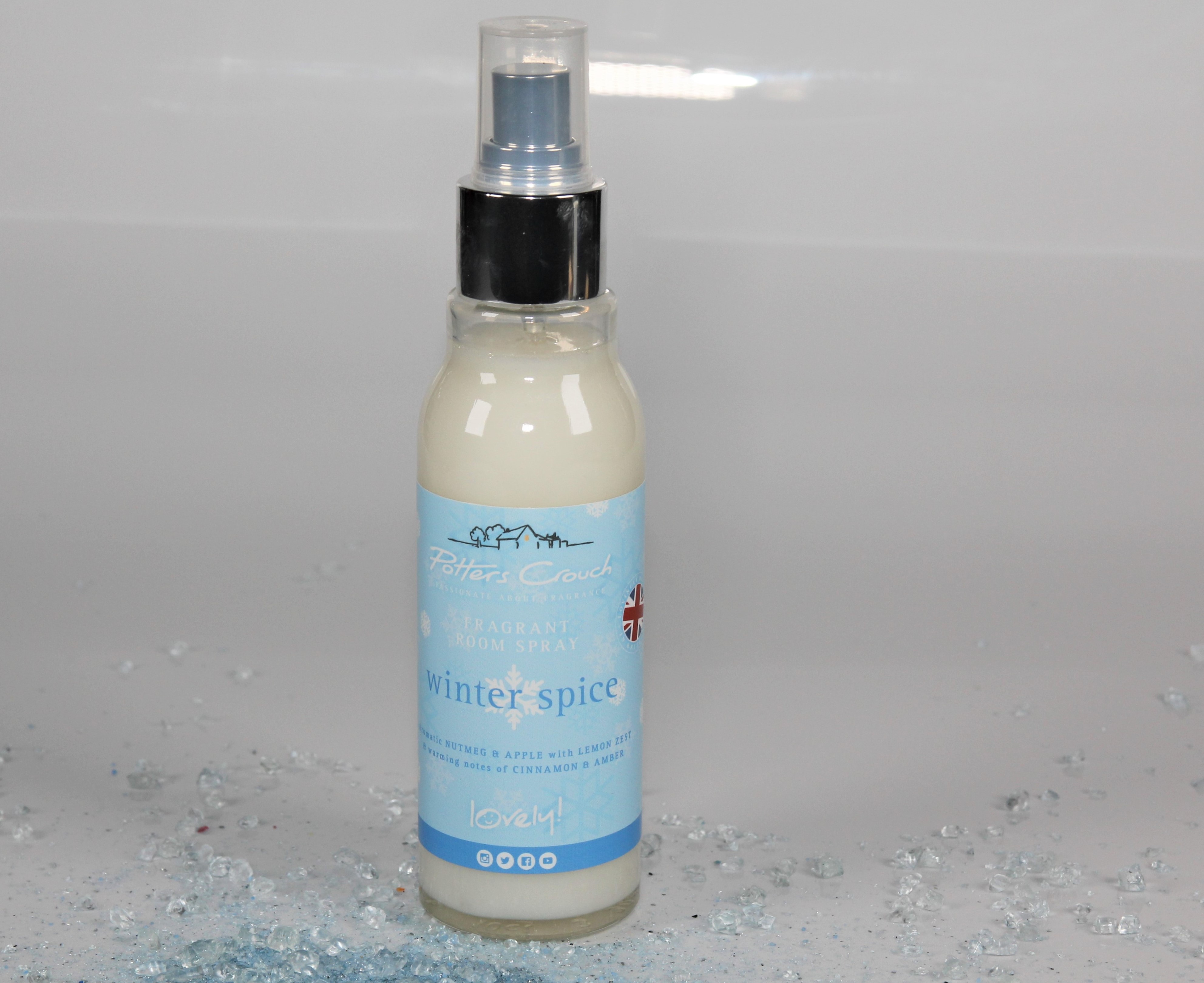 Why did you choose to enter Gift of the Year 2021 and has the competition helped boost your brand in the past?
Anything that we can do collectively to boost the industry in a challenging year, has to be good for everyone. We have never entered gift of the year before but felt this was the year to speak up a bit more
Has your business been affected by Covid-19?
yes - positively and negatively. Trade orders were flying before the first lockdown, and then they died completely. After re-opening in June and for the rest of the year, we cannot supply fast enough.
What changes have you made as a result? We have introduced a number of special deals to help our retail partners to recover and increase profits. We have given them free stock to allow them the flexibility to do their own thing and not have too cut margins. We launched a consumer "scratch card" promotion to create interest and boost sales, again without the retailer having to sacrifice any margin and increase full price sales. This consumer promotion was at no cost to the retails
What other products have you brought to market for 2020, can you share them here?
Unfortunately all 2020 nod was put on hold .... watch next year!!
Where can your products be purchased? We have a full range of retailers from small independent gift shops; card and gift retailers; larger groups and Garden Centres right across the UK