PLAY IN CHOC - 2021 GOTY ENTRANTS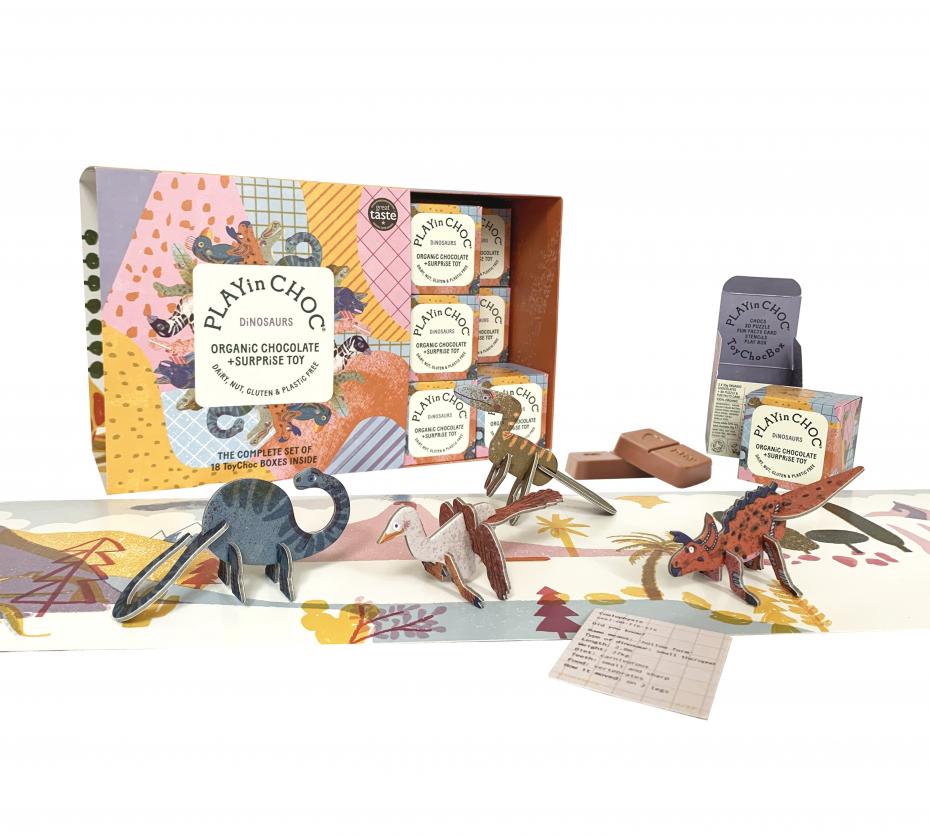 Product Description
PLAYin CHOC ToyChoc Box contains two individually wrapped, deliciously creamy, organic dairy free chocolates and a delightful cardboard toy to assemble. The toy is one of a series of 18 to collect and also comes with its own fun facts educational info card.
–
100% organic
Dairy, Nut, Gluten Soy & Plastic FREE
Weight: 2 x 10g chocolate + toy

Tell us about your business
Multi Award Winning UK Manufacturer of Organic Vegan Chocolates & Eco Friendly Toy Gifts

What can you tell us about your entered products?
Our chocolate is made from only three natural ingredients and contains no refined cane sugar? We only include ingredients that mother nature gave us: Cacao, coconut, and vanilla. No nasties and no unpronounceable ingredients! Treat your kids to healthy guilt-free chocolate and a surprise eco-toy they'll love!

Why did you choose to enter Gift of the Year 2021 and has the competition helped boost your brand in the past?
We believe our products are a great gift which is suitable for virtually anyone as it's great tasting and free from 14 main allergens, it's organic and natural, plastic free and kind to our bodies and our planet.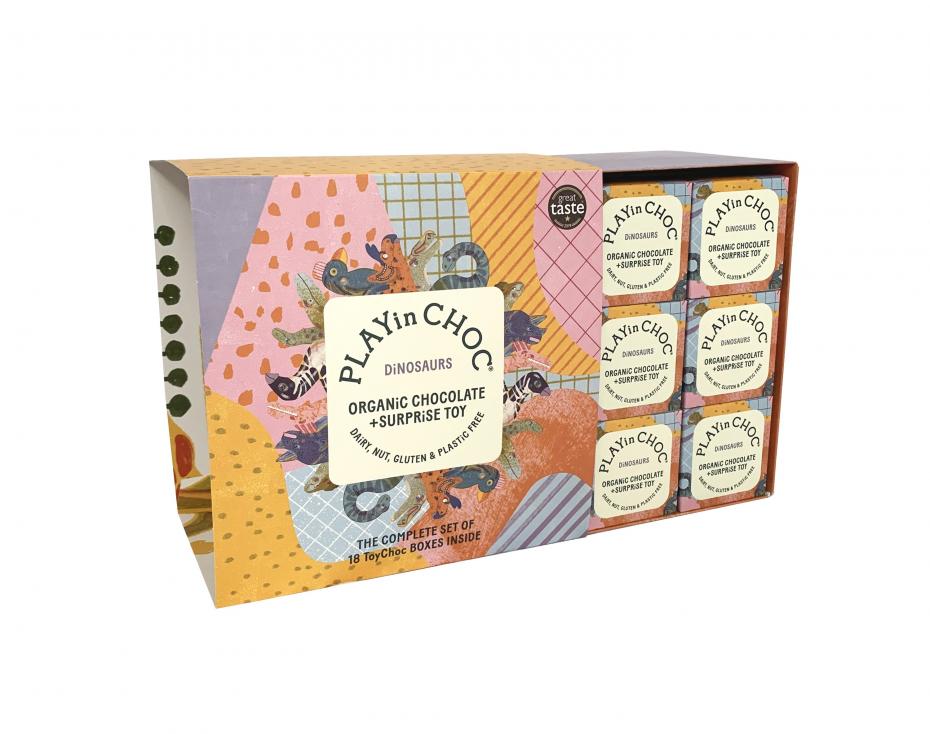 Has your business been affected by Covid-19? We couldn't do the fairs like before, some business was paused, some small shops we supplied closed ...

What changes have you made as a result? We shifted more direct to consumer and we are also glad to see a lot of new ethical business oppening which are the right fit for us.

What other products have you brought to market for 2020, can you share them here?
JustChoc boxes now comes in a handy 30g bar. The perfect size to have in your handbag, on-the-go or by your desk, our delicious award winning organic recipe is available in a Single Origin Peruvian Dark 70% and a Single Origin Peruvian Vegan M•lk. As well as our packaging being recyclable and plastic free, each 10g mini-bar is individually wrapped in 100% plant based home compostable film to keep the product fresh and to encourage portion control.

Where can your products be purchased?
On our website www.playinchoc.com