ORIGINALS LTD - 2021 GOTY ENTRANTS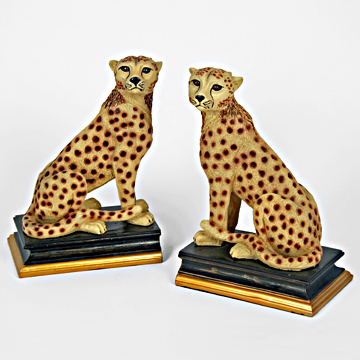 Product Description
Designers, importers and wholesalers of furniture and giftware. Specialising - traditional country house or garden/ Bespoke Products - affordable, good quality and stylish. In - house designed Long-standing relationships with reliable factories, which have ethical trading policies. Extensive use of recycled packaging extensively reducing our impact on the environment

Tell us about your business
Originals is a family-run business based in Suffolk. Established on 1990, we are celebrating our 30th Anniversary of trading! We are designer, importers and wholesalers of furniture and giftware. We have a cash & carry showroom, website, and exhibit at the largest trade shows throughout the year.
What can you tell us about your entered products?
I designed the Cheetah bookends as a nod to the evolving trend in jungle flora and fauna blended in with our "English country House" requirement. The "Victorian Jungle" range is the result. Beautifully evocative of an old world Victorian era of discovery, but suitable for any home.
The original sculptures were made in clay. these were used to form the mold for the resin. The sculptures are then individually hand-painted and boxed.
The range was extended monkeys, cockatoos, leopards, cheetahs, pineapples, beetles and bees. Items available are bookends, frames, dishes, hooks, wall art, candlesticks and cushion covers. We also have many botanically inspired items. For 2021 the range will be expanded further as this has been really successful.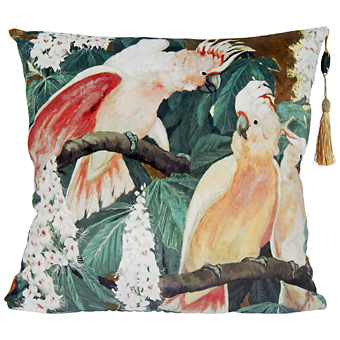 Why did you choose to enter Gift of the Year 2021 and has the competition helped boost your brand in the past?
I have entered the competition twice before, both times with very good results. Although it is very hard to quantify whether the award results in an increase in sales, I really think in both cases it did. Certainly, in 2016, my "finalist" sign on the stand at the Autumn Fair was a big talking point.
Has your business been affected by Covid-19?
In a word YES. We are fortunate in being a family run company. The core of the company to carry on, even through lockdown. During lockdown all our staff were Furloughed on 100% salary in order to keep them safe. All family members worked double shifts to take up the slack. We kept going and were very busy.
We developed and launched a brand new and improved Website in July to try and lessen the impact of the cancellation of all our trade shows. The website has been a "roaring" success (excuse the pun).
On-line trade was very busy, with many of our clients working remotely and finding an increase in demand on a par with Christmas. I realise the next 2 months are the crux of this year for us. Whether we can keep the momentum going from our record-breaking Spring fair through to Christmas will be a test. We have the stock, but can we sell it? We are selling more and more to Europe and this is something I am keen to develop.

I think these challenges bring out the best in people. Here at Originals we are supporting our customers in any way we can and developing stunning new well-priced ranges for next year.

What changes have you made as a result?
New website, developing new on line customers, developing new overseas/European customers

What other products have you brought to market for 2020, can you share them here? We currently have 1428 live products available on our Website - www.originalsltd.co.uk

Where can your products be purchased? We exhibit at the International Spring and Autumn fair in addition to the Home & Gift fair at Harrogate. We have a Trade website WWW.originalsltd.co.uk and a cash & carry showroom.
We supply many customers of a variety of sizes based all over the UK and abroad.