MMI PRODUCTS - 2021 GOTY ENTRANTS
Product Description
We have entered 4 separate products/ranges from our portfolio.
Squeezyband - a hand sanitiser wristband that helps protect you from virusues on the move.
Antibac Safety Snood - a multi-functional and anti-bacterial face coverin that helps kills germs
Beauty Breeze - a vanity mirror with built in 3 speed fan and LED light
Slips Away - a range of non slip products for the bathroom for all the family

Tell us about your business
We were founded in 2015 by Gordon McRae initially as a small hobby company, but started getting serious in 2017 and have been introducing new products into the UK and European Retail and Live Shopping market ever since! In this short space of time we have created a diverse portfolio of products available in many major supermarkets and high street stores.

What can you tell us about your entered products?
We have entered our best selling products that also have a point of difference from many products already on the market place.
In addition in these challenging times, we have entered 2 products from our 'Covid-19' range that we have developed in a short space of time and are delivering excellent sales

Why did you choose to enter Gift of the Year 2021 and has the competition helped boost your brand in the past?
This is the 1st time we have entered so we will have to wait and see if this will help boost our brand and sales!
I have attended a few events in the past whilst with other companies and have closely followed the webinars put on over lockdown and this seemed the natural next step.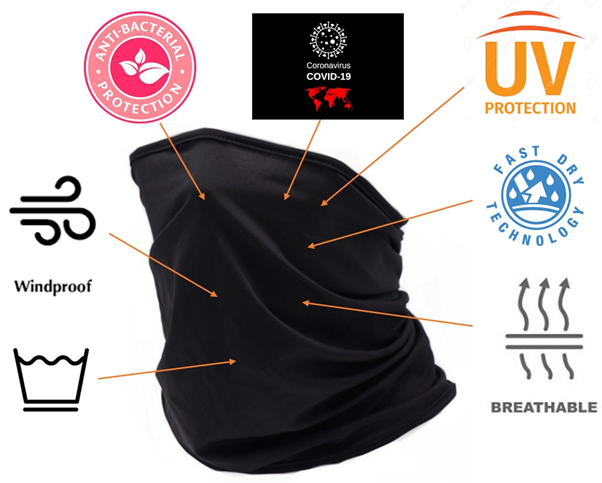 Has your business been affected by Covid-19?
Our Retail sales reduced quite dramatically at the start of lockdown as naturally, consumers were concentrating on purchasing the staples so our products were not on their radar. However, on the flip side we saw our online business virtually double! We introduced a transactional website late 2019 so this really helped us through Covid-19 and continues to do so. We have picked up our Retail sales as consumers get more confident and gained additional listings which is fantastic, and as result we are on target to double our turnover 2020 vs 2019!

What changes have you made as a result?
The main changes are that we adapted to the needs of the consumer and introduced a 'Covid-19' range which 2 of the products we have entered for Gift Of The Year! We have seen fantastic sales online of our Safety Snood for instance which we didn't have at the start of 2020 and have many 5 star reviews on various online platforms. The next step is to take this to major Retailers as we have proven sales numbers.

What other products have you brought to market for 2020, can you share them here?
The main ones would be the Antibac Safety Snood and the Squeezyband. We also introduced the Beauty Breeze (another entry) which we launched on QVC and had a fantastic response!

Where can your products be purchased?
At present we have different products in different Retailers such as Asda/Morrisons/Lakeland/QVC/Ideal World/Amazon/Ebay/Onbuy/Wayfair and of course our own online shop at MMi Products!!!