MEANMAGENTA MARBLING & PHOTOGRAPHY - 2021 GOTY ENTRANTS
Product Description Square cushions, soft furnishings and diaries from Paola De Giovanni's Marbling Arabesque Collection: from one off unique marbling art prints to sumptuous home decor accessories and unique notebooks/diaries.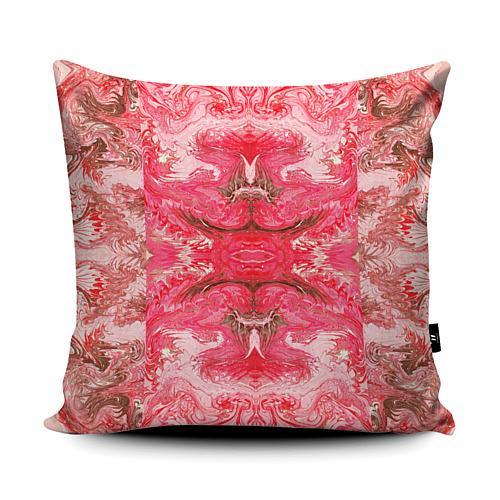 Tell us about your business
Meanmagenta Marbling & Photography is still a very young, but very ambitious creative business founded by Paola De Giovanni, textile designer, marbling artist, flower photographer, graduate of the London College of Fashion, MA-Fashion Studies.
What can you tell us about your entered products?
My marbling designs lend themselves very well to be printed on organic cotton, velvet and are special home accessories to treasure and to give all year round.
The unique patterns make a timeless design statement and add a stylish pop of colour to any lounge, bedroom, study, conservatory and garden benches, (cotton cushions only).
Manufactured in the UK.
Why did you choose to enter Gift of the Year 2021 and has the competition helped boost your brand in the past?
I initially felt that my products were not outstanding enough and I probably suffered from the common "imposter syndrome". I received a lovely email from GA encouraging me to apply and on the spur of the moment I thought "Hey, why not!" and I took the plunge, so glad I did, whatever the outcome may be.
Has your business been affected by Covid-19? Like most creative businesses the global pandemic was a major blow, especially in cash flow. Finding and keeping new customers was the biggest challenge.
The only silver lining was that I taught myself marbling initially as a way to learn a new "hobby", but quickly my entrepreneurial mindset kicked in and I saw the potential to develop stunning and truly unique ranges of wall art, soft furnishings, home decor accessories and wearable art, (shawls and scarves).
What changes have you made as a result? From a purely entrepreneurial point of view I went 100% online to promote my business, but also to make significant connections and professional relationships.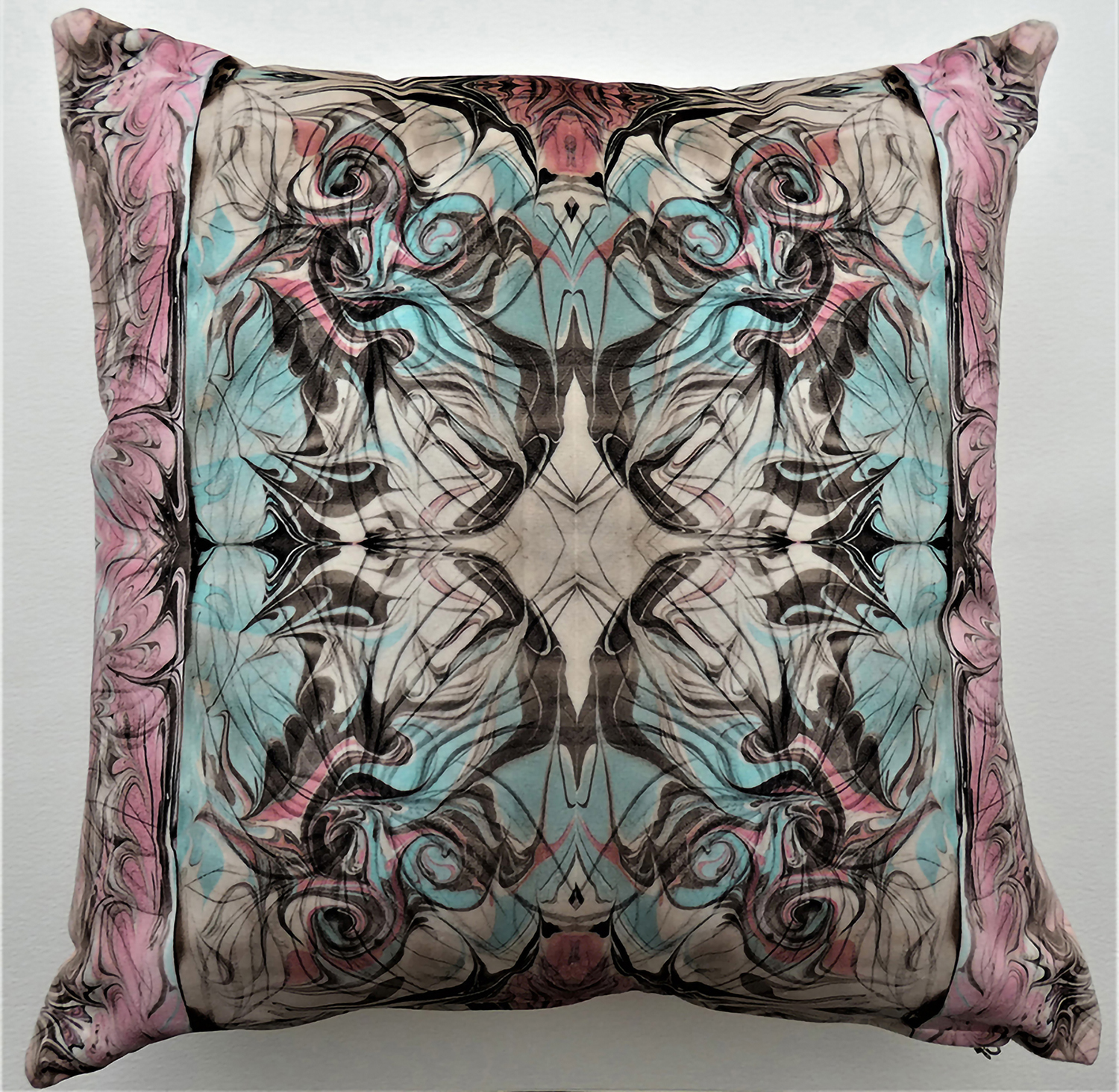 What other products have you brought to market for 2020, can you share them here?
Limited editions of giclee prints, silk and velvet scarves, organic cotton and velvet cushions, (18x18 and 22x22 inches), diaries, all from my substantial body of marbling artwork. I am also planning to create patchwork throws/blankets by using my marbling patterns printed on cotton and ideally in the near future offer kits to create quilts by using my marbling fabrics.
Where can your products be purchased?
On website and my Shopify site, I also accept bespoke orders and commissions, and I can be reached via email and/or by phone.
All details are here below:
https://www.meanmagenta-photography.com/shop
https://meanmagenta-marbling-art.myshopify.com/
paola_degio@yahoo.co.uk
07886 533293
Many thanks! Paola