BAMBOO VERA - 2021 GOTY ENTRANTS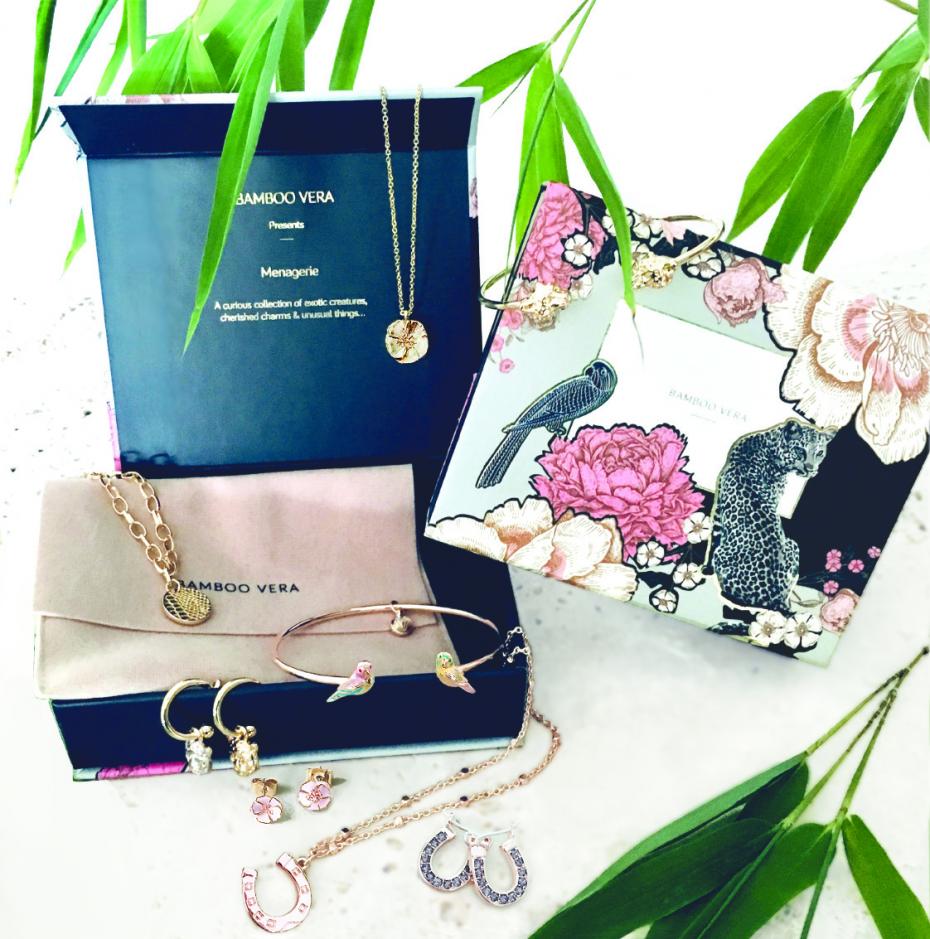 Product Description
Our jewellery collection is focused on gifting with an emphasis on fashion-led trend styles and keen gifting price points.
All our styles are beautifully presented in our distinctive Bamboo Vera keepsake gift box with a velveteen pouch to keep your chosen pieces safe and protected.

Tell us about your business
Bamboo Vera is a wholesale and retail fashion jewellery brand with an emphasis on gifting. We launched in September 2019 and have just celebrated our first birthday. It was a small celebration, but all considered we are over the moon we made it through our first year.

What can you tell us about your entered products?
Our launch jewellery collection is called Menagerie. It is inspired by our love of nature, our fascination for exotic creatures and our passion for detailed miniature charms.

We wanted to embrace how nature enhances our wellbeing, how good luck charms offer comfort and how sentimental jewellery can be shared with loved ones, all beautifully packaged in our branded Bamboo Vera gift box with velveteen pouch to make our offer especially giftable.

We also offer several styles like our bestselling Love Birds and Snow Leopards with enamelled finishes, which as we hand-paint in the UK, we can tailor to meet customers specific needs and colour choices.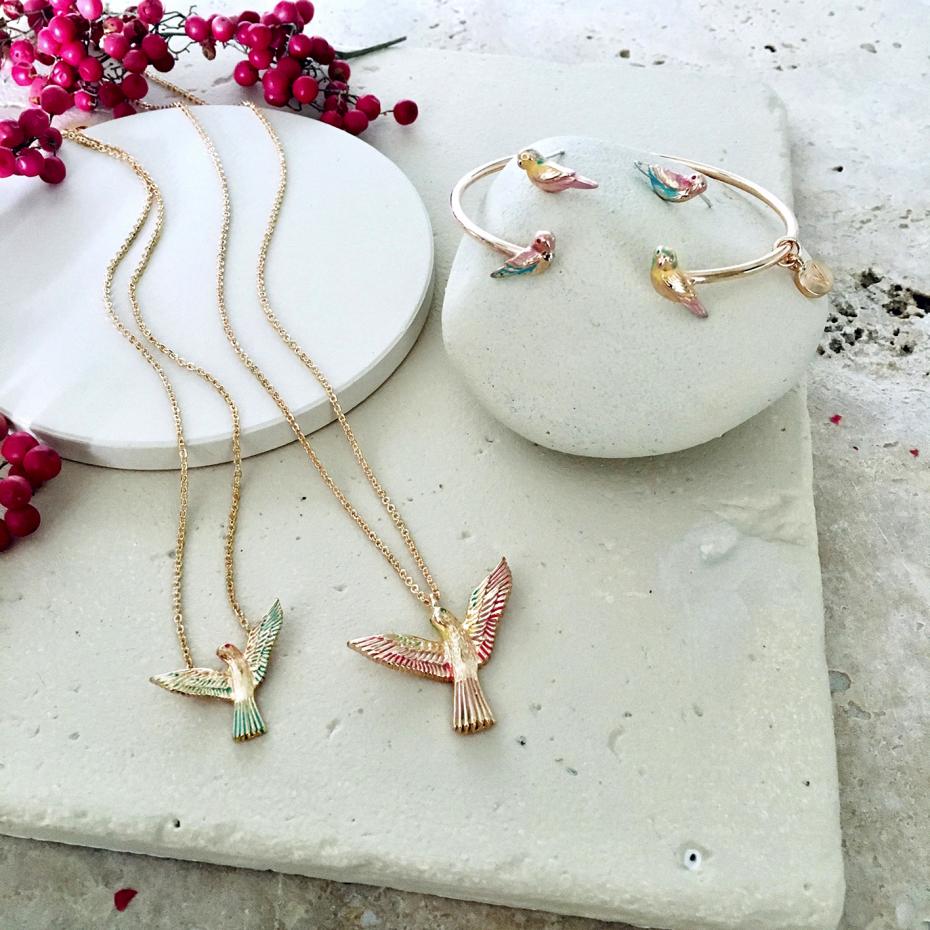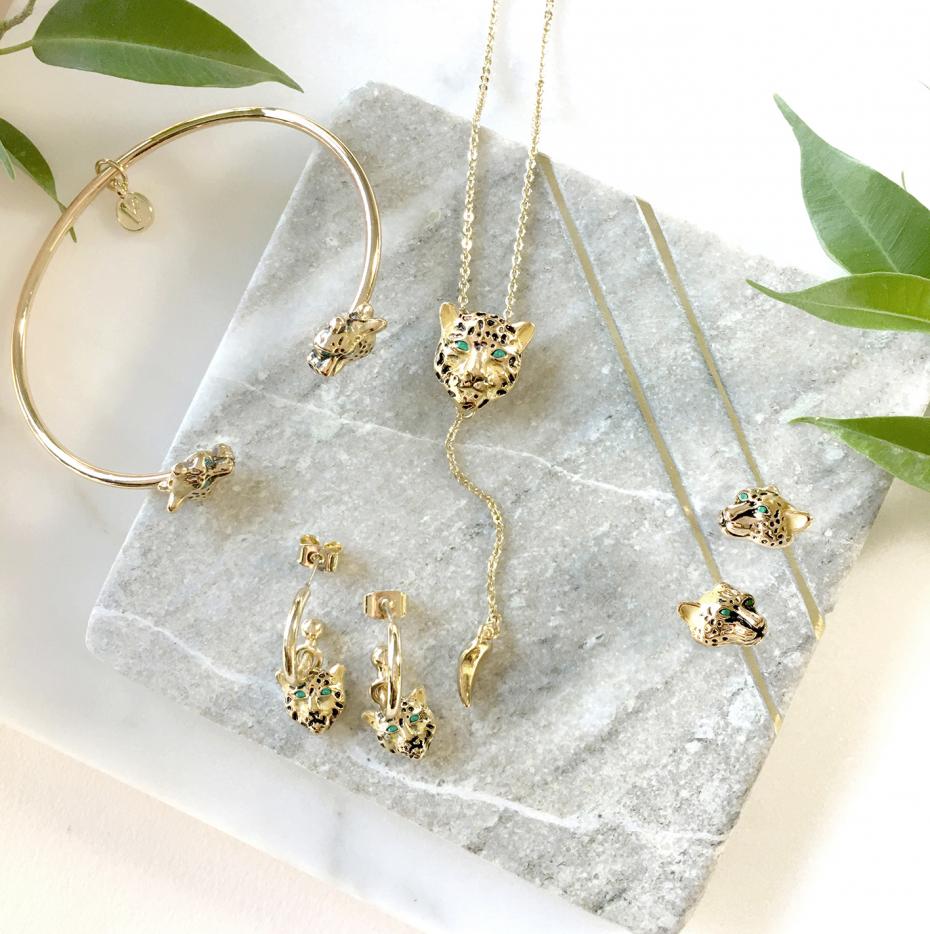 Why did you choose to enter Gift of the Year 2021 and has the competition helped boost your brand in the past?
This is our first time entering the competition. We wanted to give our new brand additional exposure and felt the Gift of the Year awards would help us showcase our jewellery in a diverse an International market. Also if we did receive a commendation this would give our potential customers an added assurance our products are worthy of their investment too.

Has your business been affected by Covid-19?
Yes completely. We exhibited at our first Trade show at Spring Fair in February this year attracting attention and orders from Independent retailers but even before the lockdown was confirmed many orders were cancelled or put on hold. Fortunately, some buyers did come back once the lockdown was lifted and re-placed their orders, but sadly a lot didn't or couldn't. Since then the unpredictable retail climate has meant fewer than expected new accounts have been opened. However we're still seeing glimpses of encouraging change, especially for our online stockists so want to keep the focus on a hopeful future.

What changes have you made as a result?
As all the Trade Shows have been cancelled this year and we are missing the opportunity to meet new buyers, we decided a bolder course of action was essential. So we are contacting the buyers and stores where we would like to be stocked directly. We're even sending out free samples of our jewellery and branded gift boxes to interested buyers to allow them to see our products and quality in real life before they place orders. We have also set up a B2B stockist login on our Bamboo Vera website with trade prices to make our ordering process as simple and accessible as possible.

What other products have you brought to market for 2020, can you share them here?
To be honest very little, like most young companies we're cautious of taking on too much stock, so instead we have introduced a few smaller product lines and worked on more bespoke and one-off pieces while things get back to normal. We have also focused on growing brand awareness through social media platforms like Instagram which has been fun, creative and crucial.

Where can your products be purchased?
We have our Bamboo Vera website for B2C customers and B2B trade buyers, and then further Independent stockists across the UK, Ireland and Spain