MAMA JOURNALS - 2021 GOTY ENTRANTS
Product Description We create luxury, keepsake journals to preserve the magic of pregnancy, childhood (0-18 yrs) and motherhood. Designed especially to help you record your memories and reflect on your journey in an easy, enjoyable and meaningful way so they can be treasured forever.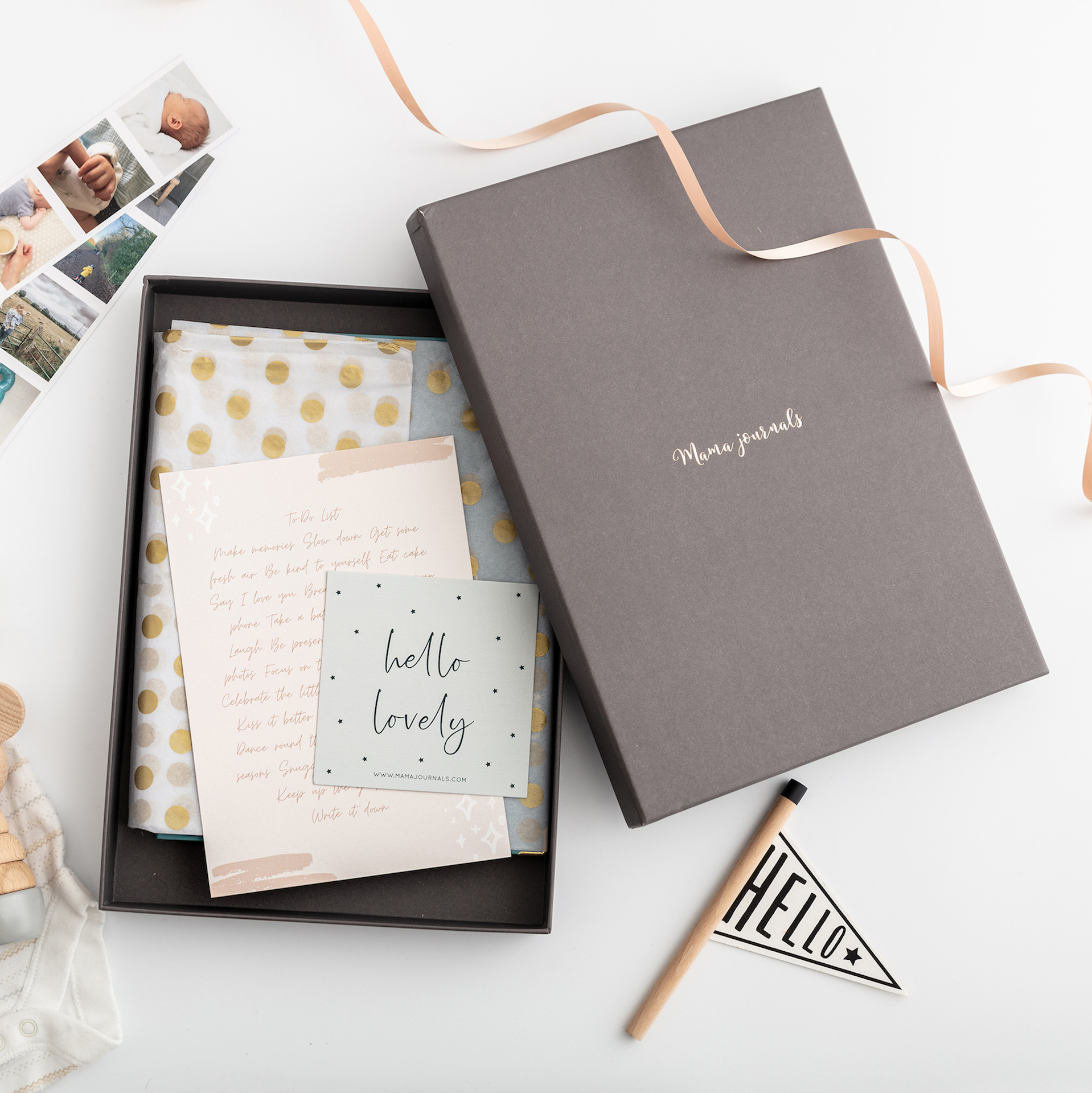 Tell us about your business
Mama Journals is a small, family business based in Nottinghamshire which was born in 2017 whilst I was on maternity leave with our first baby after struggling to find the perfect 'baby book' to record beyond his first year or that wasn't too "cute". I set about designing my own and creating a journal my family will treasure as our son grows up. One that is easy and enjoyable for busy mums...
What can you tell us about your entered products?
Mama journals are truly thoughtful and personal gifts that keep giving. They capture precious memories that can be enjoyed again and again and ensure that the little details don't get forgotten.
Available in a range of colours our book-bound keepsake journals are covered in a durable material to help keep your scribbles of the heart and favourite photographs safe and looking beautiful.
The weekly pregnancy journal also features self-care prompts for mum-to-be and covers weeks 8 to 42 of pregnancy, birth details and journaling pages through the fourth trimester with baby – it's the perfect gift for a pregnancy announcement of a loved one!
The new baby journal is the ideal baby shower or new arrival gift and focuses on self-care for a new mum as well as practical places to log baby's feeds, sleep and other notes so mum's sleep-deprived brain doesn't have to remember everything!
Our best-selling Childhood Memory Journal is the ultimate baby record book and a future family heirloom. An incredibly special gift for a baby shower, new arrival, christening or first birthday. Designed to preserve and keep together all of those precious moments from baby's arrival, first year milestones, funny things they say, birthday celebrations, yearly highlights, first days at school and their favourite things until their eighteenth birthday.
To make your journal extra special you can choose to personalise the cover with gold foil names or initials. You can also add a beautiful grey presentation / storage box.
Our journals are also suitable for same sex families and single parents and the thoughtful prompts are designed to help take away any overwhelm of facing blank pages, even making it easy to back-fill if you're starting a little later!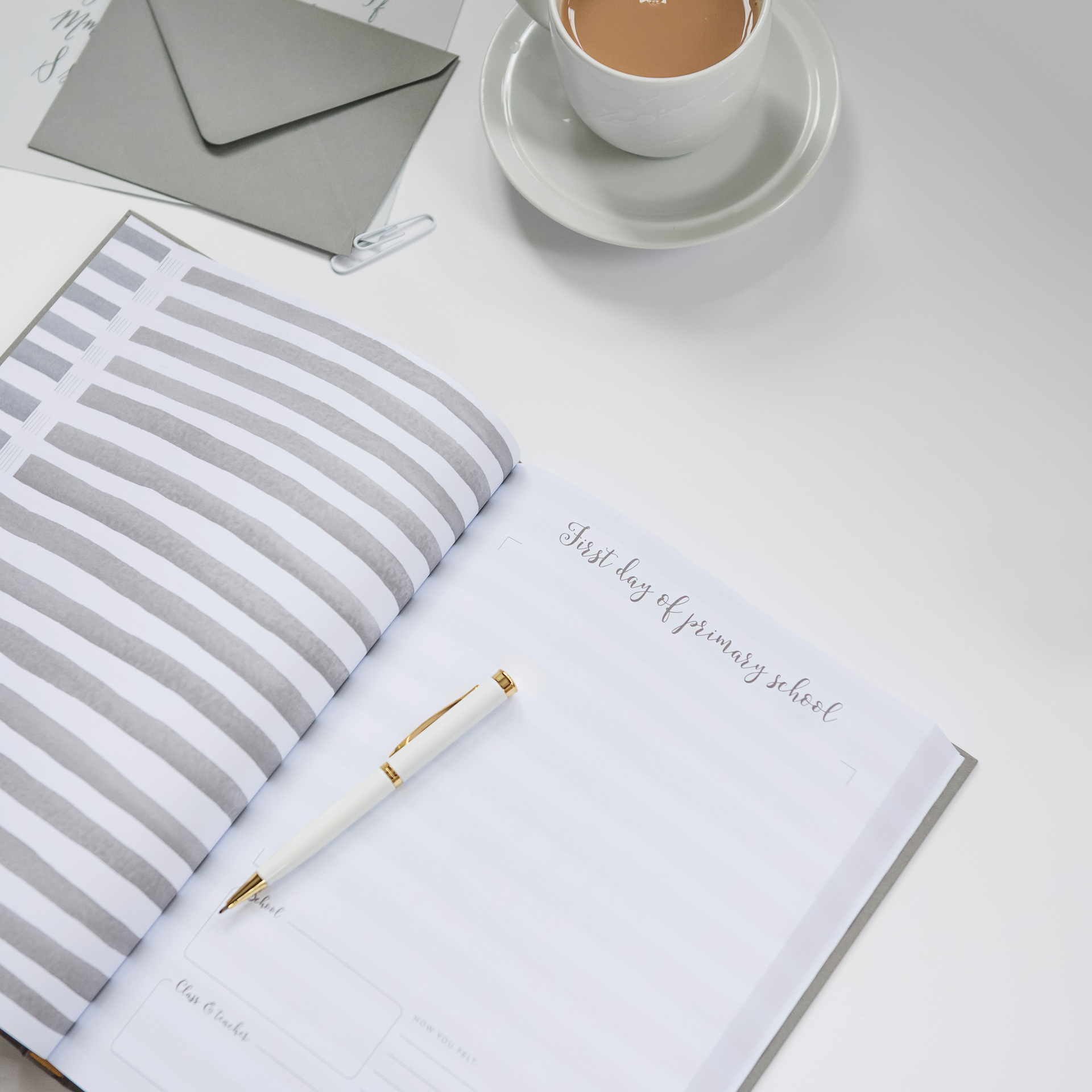 Why did you choose to enter Gift of the Year 2021 and has the competition helped boost your brand in the past?
I get such lovely feedback from customers who gift our journals to loved ones and also from those who have been given them and are enjoying the experience. I decided to enter the Gift of the Year 2021 awards in the hope of reaching more givers looking for meaningful gifts and mums like me who are looking for a special place to document and save their own journey!
This is the first time I've entered any awards for Mama Journals but I'm hoping that it will help me reach more potential customers and journal lovers!
Has your business been affected by Covid-19?
Yes. Although I run Mama Journals from home, I have been shielding with a very energetic 3 year old here and no childcare for much of lockdown so it's certainly been a juggling act this year!
What changes have you made as a result? It has very much become a family business. I now have a little helper to pack up orders! I have worked more evenings and weekends when I can, instead of during nursery days and hubby is now my post office delivery man in between running his own business!
What other products have you brought to market for 2020, can you share them here?
I also offer wiro-bound versions of the Childhood Memory Journal (0-18 years) and the weekly Pregnancy journal.
Coming soon in 2021 is our new Positivity Journal – a journal the whole family can get involved in to record 'the best things about today', help develop the habit of positive thinking and focus on the good in each day.
Where can your products be purchased?
On my website – www.mamajournals.com, Etsy and Not On The High Street.