LYNSEY JOHNSTONE ART - 2021 GOTY ENTRANTS
Product Description Hand painted glassware by Devon artist, Lynsey Johnstone. Floral designs produced onto glassware with various designs available from Lynseys ranges. Bespoke & personalised designs can be created on request.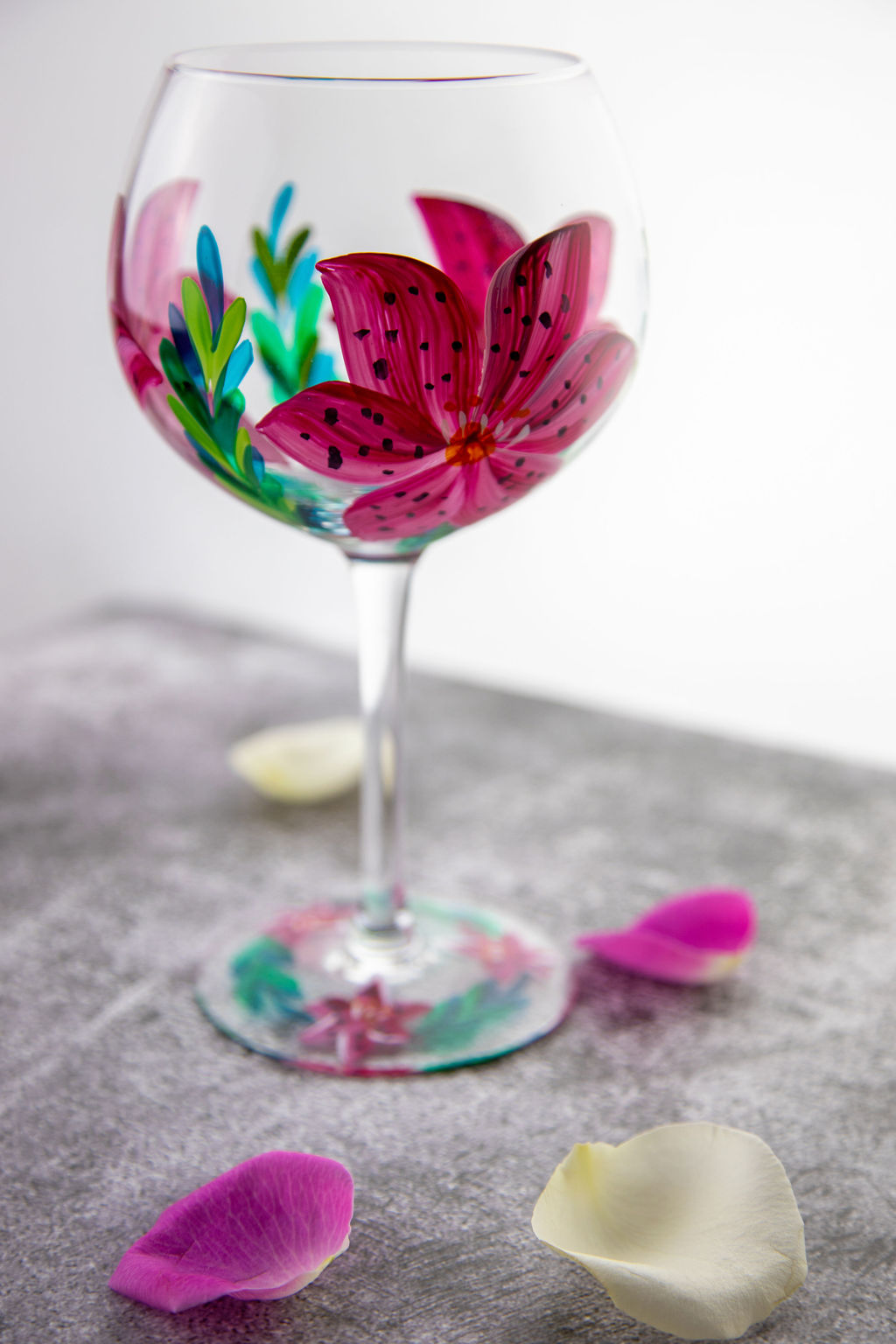 Tell us about your business
Lynsey Johnstone Art was established 3 years, designing hand painted glassware from her studio in south Devon. Lynseys ranges have proved very popular with collectors who enjoy the complete ranges for display, or bespoke designs for events such as weddings and birthdays, as well as those who just enjoy a gin and tonic or glass of wine from a unique glass that is full of character.
What can you tell us about your entered products?
Lynseys 'Country Garden ' hand painted gin glass range was inspired from her daily experiences and memories of the wildflowers, natural foliage and wildlife of her rural surroundings near her home in South Devon. Her customers are always very complimentary about her vibrant designs with customers from UK and Europe. Her floral artwork onto glassware is eye catching and really does make gin taste better!!
Why did you choose to enter Gift of the Year 2021 and has the competition helped boost your brand in the past?
This is the first time Lynsey Johnstone Art has entered a competition, with the increasing success of country garden designs. We thought it would be a great chance to hopefully gain more exposure to help bring our eye catching designs on glassware for more people to enjoy!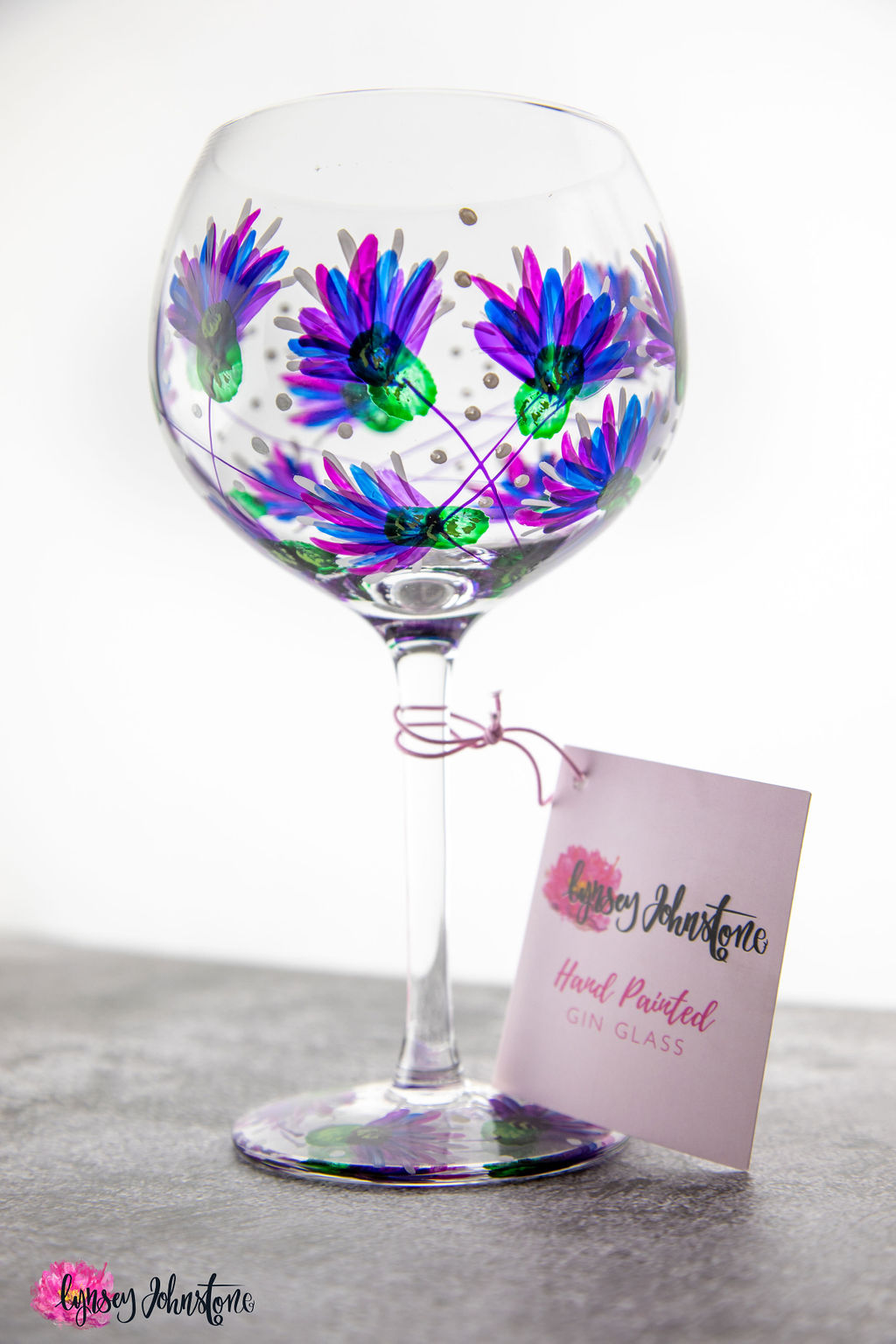 Has your business been affected by Covid-19?
This year hasn't been easy for any business with lockdown causing gift shop closures which are our stockists. However online sales has increased which has gone from strength to strength.
What changes have you made as a result? This year has allowed us to update our website and Lynsey has been able to work on new designs for 2021!
All the latest designs can be seen here https://www.ynseyjohnstoneart.com
What other products have you brought to market for 2020, can you share them here? We launched the successful 'Country Garden ' Designs early this year and during lockdown have added more variety of floral designs.
Where can your products be purchased? Our products for trade can be purchased with Lesser and Pavey who we work in alongside.
Our products can be found in gift shops worldwide, mainly UK and Europe.
All to date designs can purchased from Lynsey online shop www.lynseyjohnstoneart.com