KATE PHIPPS WRITES - 2021 GOTY ENTRANTS
Product Description
A5 poetry print digitally printed onto heavyweight sustainable card (540gsm). Print comes with string and washer envelope for posting on to a friend.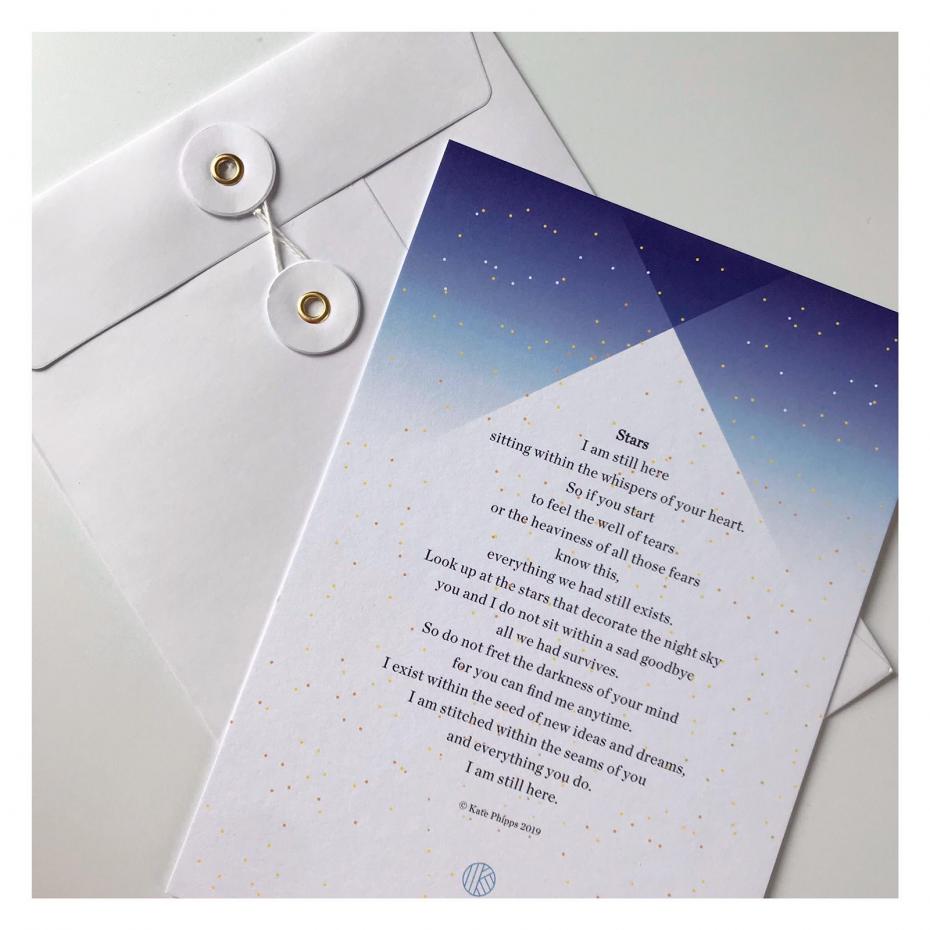 Tell us about your business
Kate Phipps Writes creates original poetry prints, cards and products inspired by life in all its up and down glory. A sibling business, our goal is to connect and empower people through our words. As daughters of a librarian, we were born into the bookshelves and our love of literature developed early on. By sharing our words, we hope to empower you to connect and communicate with those you love.
What can you tell us about your entered products?
We created our poetry print "Stars" as a bereavement gift people could send to friends or family after someone has died, or that those grieving could turn to themselves for comfort in grief. We wanted to help smash the stigma that still exists around bereavement and enable people to open up and have conversations around loss and sadness.
10% from sales of this poetry print goes to Cruse Bereavement Care, so far this print has raised enough money to fund twenty-five bereavement volunteers.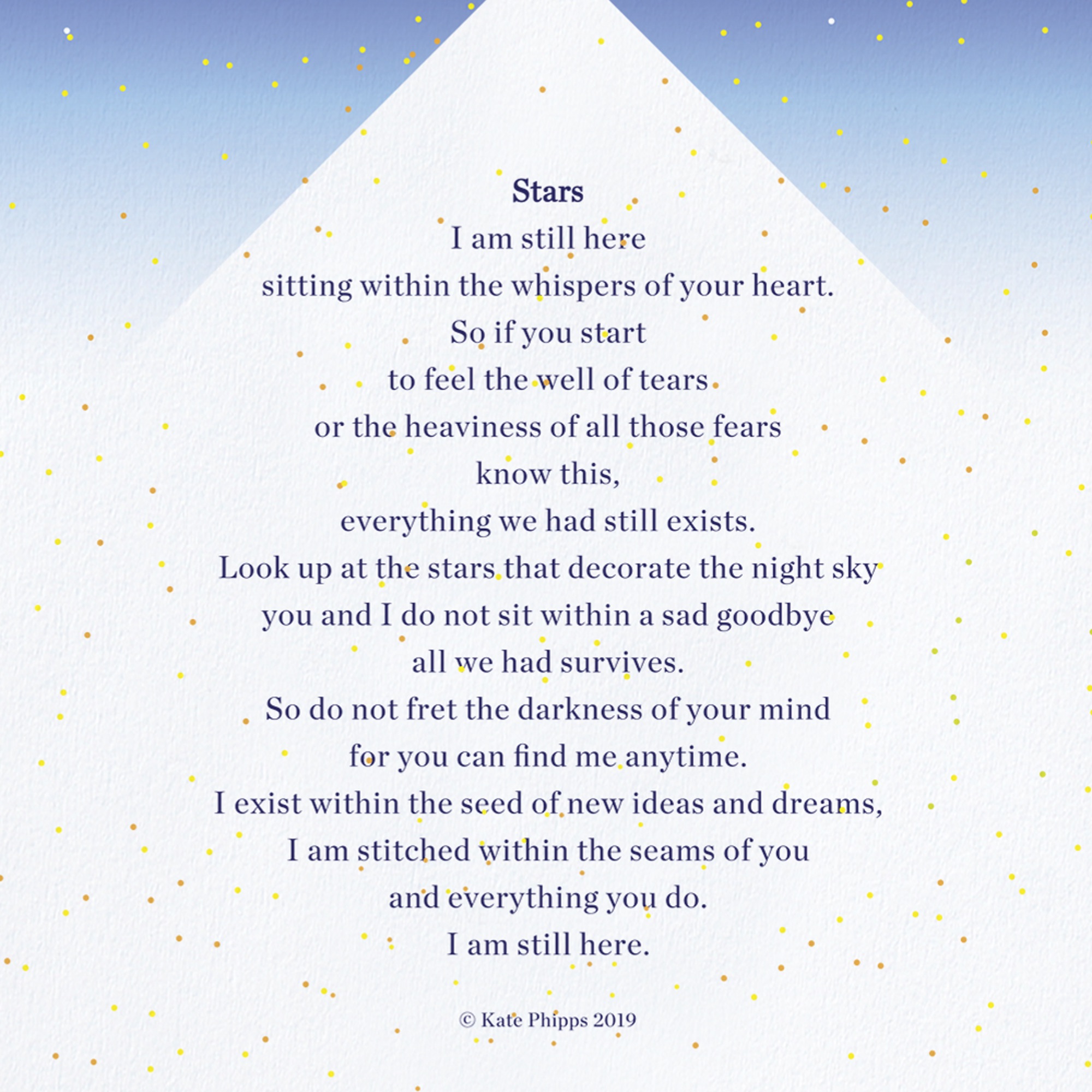 Why did you choose to enter Gift of the Year 2021 and has the competition helped boost your brand in the past?
This is our first year of entering Gift of the Year and being members of the Gift Association. We were recommended to the organisation by a friend who is a member and owner of another independent brand.

Has your business been affected by Covid-19?
This year has been our busiest ever. I think people needed a way of reaching out to each other during lockdown and celebrating or recognising key moments when they couldn't all be together and our words helped them to do this. Lots of people have ordered bespoke poetry, cards and prints to help them connect with each other and send love via post. I think this year has made lots of people think about what is important in their lives, many have found that the messages in our words resonate with them and utilised our poetry in a way that perhaps they might not have before.
What changes have you made as a result?
We have really thought about how we can help people communicate and connect with each other, we have launched more products and written to specific themes.

What other products have you brought to market for 2020, can you share them here?
We launched several new prints during 2020. One that feels particularly pertinent to this year and was written to help people navigate the pandemic experience specifically is "Solid Ground" which is all about taking a moment out and leaning into nature to restore ourselves. Kate is a qualified counsellor, so utilised her counselling training and the technique of "grounding" to write this.
Where can your products be purchased?
Online www.katephippswrites.com