JULIA GASH ENTERPRISES - 2021 GOTY ENTRANTS
Product Description Julia Gash is a British artist and map maker extraordinaire. She creates whimsical illustrations of locations, printed onto beautiful products that connect with people around the world, bringing a place that's close to their hearts, into their homes. She collaborates with a curated, global portfolio of licensees that produce sustainable and stylish souvenirs and homewares.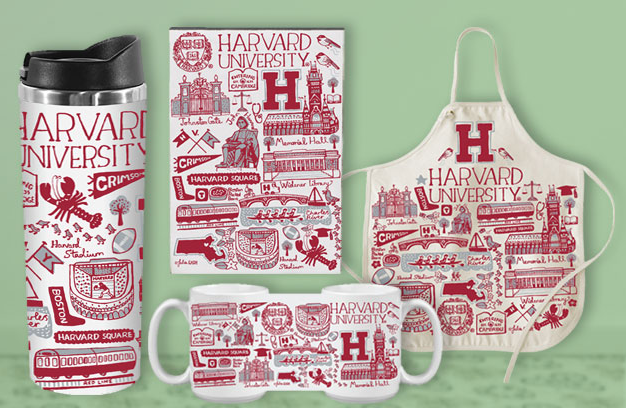 Tell us about your business
Julia Gash Enterprises Ltd
What can you tell us about your entered products?
Julia has selected two creative collaborations with her licensees for the international category: Through her collaboration with Neil Enterprises, under their Varsity Line, Julia has created artworks for over 150 universities and colleges throughout America including prestigious institutions such as Cornell, Harvard, Yale, Brown and Berkeley. Neil Enterprises has created a wonderful and diverse giftware and homewares range printed with Julia's iconic artwork including a blanket, throw, activity pack, Christmas decorations and water bottles
For the technical / gadget category, Julia has selected a colouring in eBook she created for people during lockdown, which has become a best seller on her online shop and Etsy store.
Why did you choose to enter Gift of the Year 2021 and has the competition helped boost your brand in the past?
This is the first time we have entered Gift of the Year. We have had an incredibly successful year in terms of product development and business development, which has reflected positively on sales. Thinking positively and creatively through an exceptionally challenging and uncertain times has enabled us to grow the Julia Gash brand worldwide against all odds. We wanted to celebrate this achievement and hope to inspire other through the process.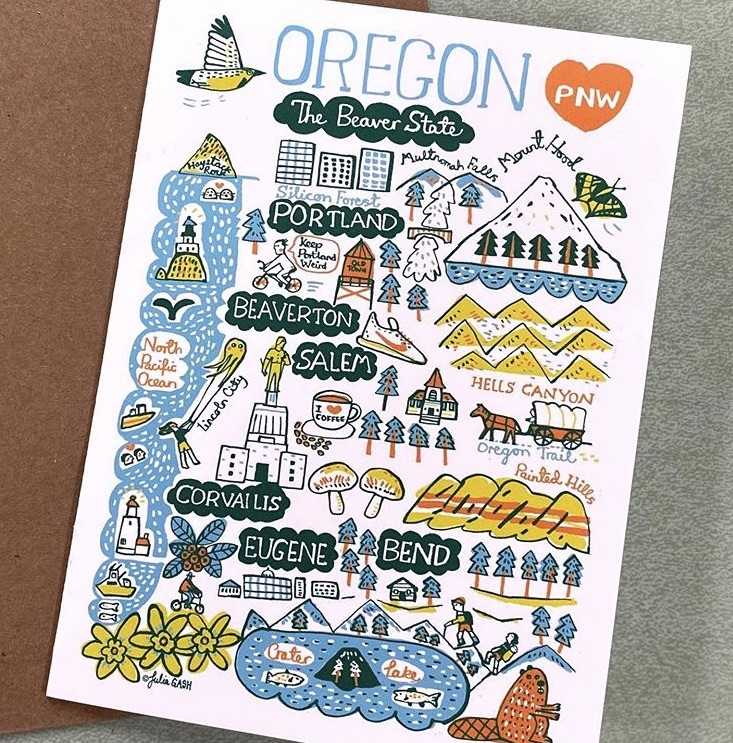 Has your business been affected by Covid-19?
Yes. The licensing income fell by about 30% but Julia's online sales grew around 30%.
What changes have you made as a result? Julia and her team spent the time building a new website, developed better marketing strategies and as a result have signed up two new licensees. The business is in a much better place for the future.
What other products have you brought to market for 2020, can you share them here?
Julia has extended her portfolio of licensees and a range of her artworks on tech accessories is about to be launched in the United States.
Where can your products be purchased?
Julia's travel themed giftware ranges are on sale through many retailers around the world including: The National Gallery (UK and USA); Visit Scotland tourist offices, National Museum of Wales, Macys, Arc De Triomph, Rinascente Italy, John Lewis UK, Diamaru Japan, Plaza Lifestyle Japan, Homeless Hong Kong, Eslite Taiwan and Hong Kong. Art prints can be bought through her website: www.juliagash.co.uk