JANICE DAUGHTERS - ART BY JANICE - GOTY 2021 ENTRANT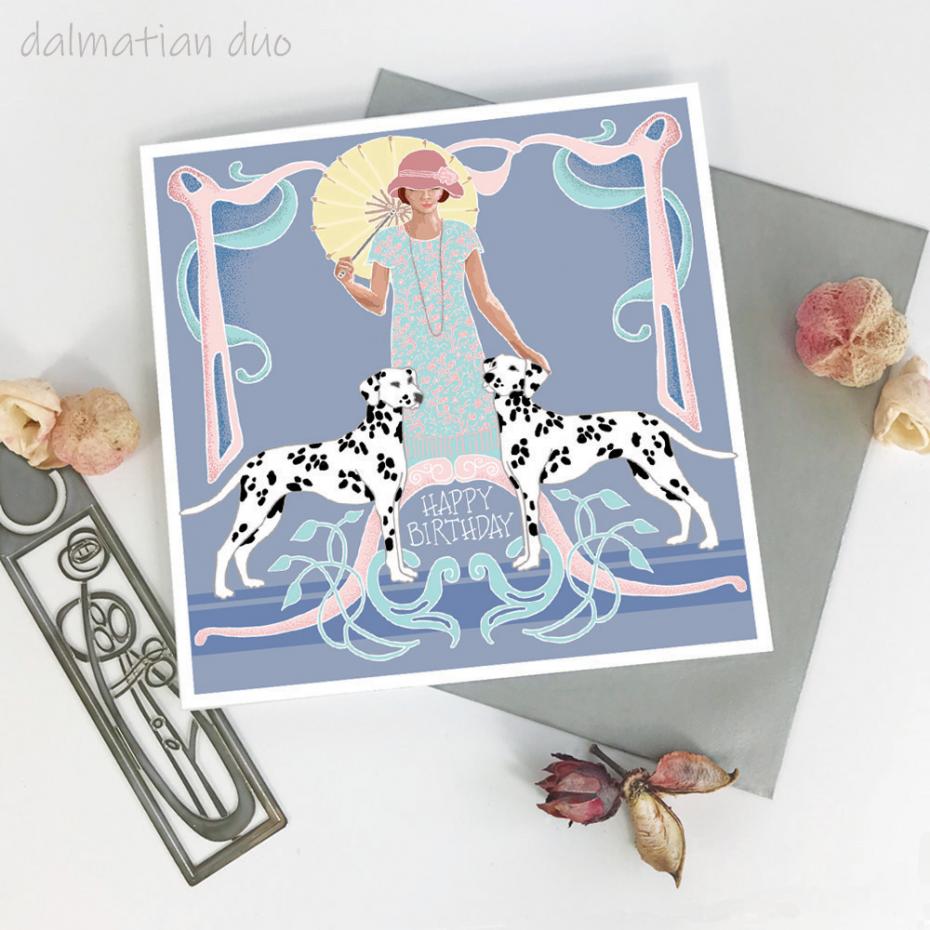 Product Description
There are two new ranges of Greetings Cards submitted,
'The Looking Glass Collection', featuring pet dogs and cats, some with their stylish lady owners, inspired by the Art Nouveau period. The second is 'Hello Creatures', a range of cute animals greeting each other.

Tell us about your business
Art by Janice Greetings Card Publisher started three years ago. It was while exhibiting at The British Craft Trade Fair, as an illustrator, that it became apparent that the small selection of cards on display were getting most of the attention. With a versatile style, I embarked on creating as many different designs as possible to have a wide appeal and now have over 600 designs.

What can you tell us about your entered products?
The Looking Glass Collection evolved from an urge to retreat to a bygone era of style and romance, especially in these dark days of uncertainty.

As my favourite time in art history, The Arts and Crafts movement followed by Art Nouveau and Art Deco was an obvious choice to formulate my designs around. The limited colour palette has been deliberately chosen to give uniformity and style throughout the collection. The frieze at the base of the design can be cut out and re-cycled as a bookmark. At present, there are 24 designs. The Hello Creatures range of cards are designed to be sent for any occasion whenever you need to say 'Hello', be it for a birthday, thank you, or thinking of you. A wrap-around patterned design sets off and frames the image. There are 12 designs available. The cards are printed on 300gsm FSC board with silver coloured envelope for The Looking Glass Collection and a white envelope for the Hello range.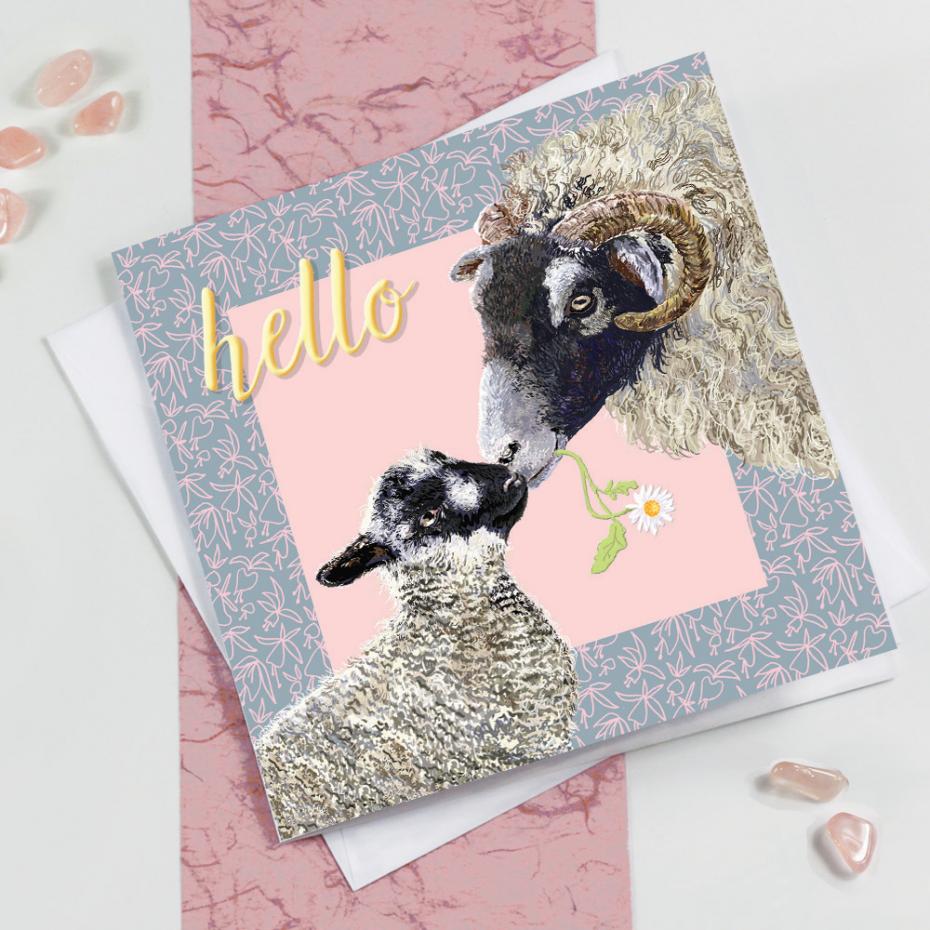 Why did you choose to enter Gift of the Year 2021 and has the competition helped boost your brand in the past?
A first-time entry to Gift of the Year and the feeling of excitement that my talent can be recognised for its flair and versatility. Having pondered over entering in previous years I felt the time to be right to promote not only my greeting card designs but my capability to design for other products.
Has your business been affected by Covid-19? At the beginning of the year, just as Covid-19 was taking its grip on the world, I exhibited at Spring Fair for the first time, just over two years into my business. Encouraged by new orders and plenty of leads, my hopes were dashed when most orders were cancelled due to the pandemic. I decided that I must not be downhearted, instead motivate myself to continue designing with the hope that once we come out on the other side I have lots of lovely designs to offer potential customers.

What changes have you made as a result?
The virus and subsequent lockdown have given me a chance to re-evaluate my product and improve on some of the designs. With sales slowing down, I have promoted special offers to existing trade customers and also sold some of my greetings cards direct to the public via Etsy.

What other products have you brought to market for 2020, can you share them here?
Apart from adding new designs to existing greetings card collections I have created the following new ranges, 'Vintage Nostalgia', for men, depicting bygone transport, 'The Serenity Collection', a range of Thinking of You and Thank You cards and, 'FotoArt', where photography meets art. A pictorial range of land and seascapes.

I have also diversified into licensing some of my artwork to the jigsaw puzzle manufacturer, Gibsons Games Limited. 2020 has been a busy year in the production of many works of art.

Where can your products be purchased? My greetings cards can be purchased from independent card and gift shops and garden centres in the UK and a small selection from Etsy.