HEYLAND WHITTLE - 2021 GOTY ENTRANTS
Product Description
Handmade Natural Palm Oil Free Soap in 100% Recycled card packaging and 100% Recyclable
Eco Collection of Candles & Diffusers in 100% Recycled Glass 100% Recycled card packaging and 100% Recyclable
The In and Out Gift Set. A gorgeously fragrant duo of Wild Lemongrass Soap and Hand Sanitiser is actually a pair of germ assassins in disguise. Use the soap when you are In and the Sanitiser when you go Out!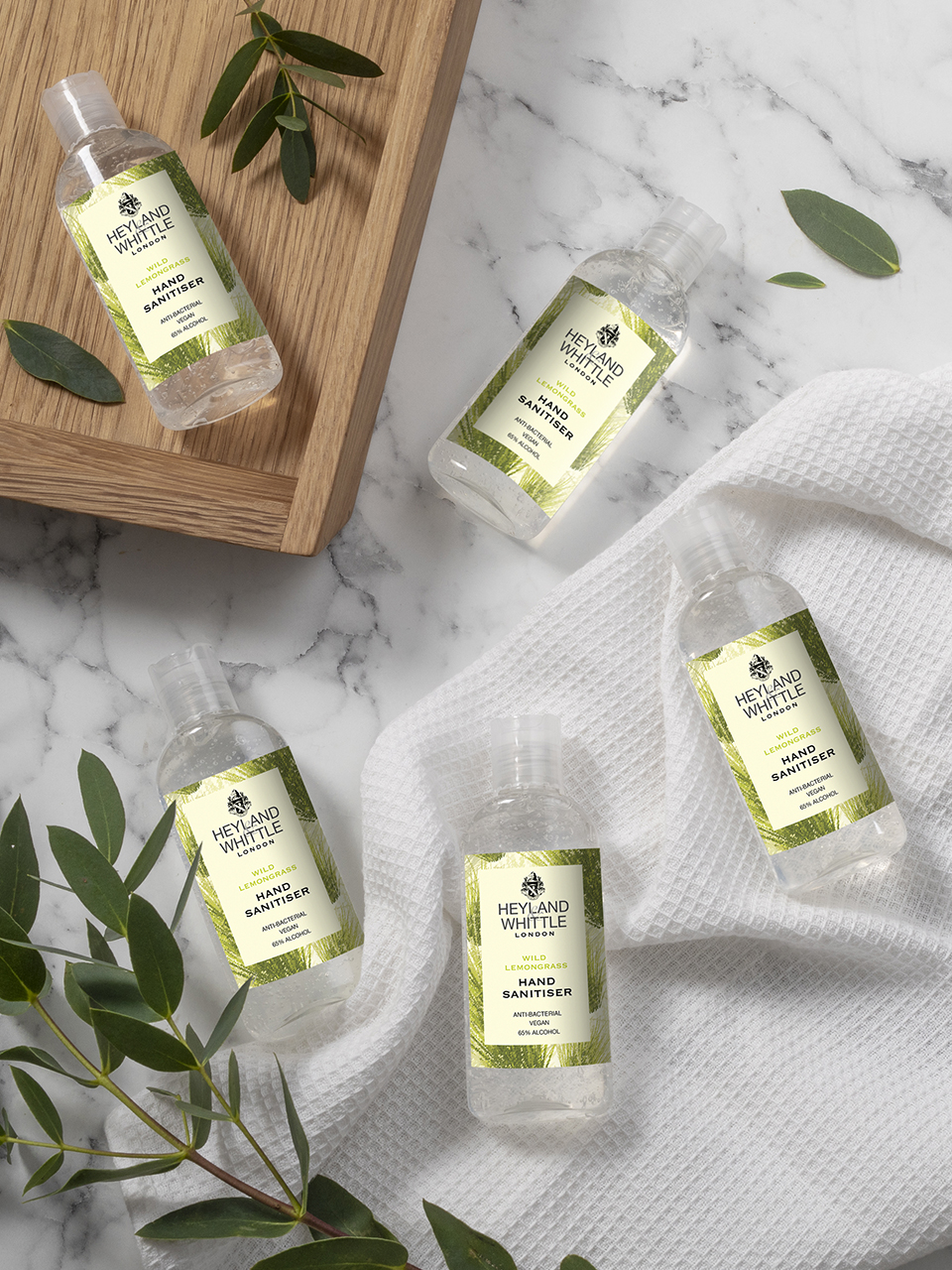 Tell us about your business
Husband and wife Paddy Heyland and Ursula Whittle, we joined our names to create the Heyland & Whittle brand and use the Heyland family crest as our logo. The brand is timelessly British and sophisticated, classic, and recognisable and we have dedicated the last 18 years to making gorgeous body products and Home fragrance with only the very best ingredients with style and authenticity.

What can you tell us about your entered products?
1) We are proud to have now completed the development of a collection of Palm Oil Free Soap. This is a new ingredient listing from the soaps we are famous for, but the Palm Oil in our industry and the ecological trauma behind the harvesting of it has led us to re formulate our product range to be Palm Free.
2) We have developed an eco collection of diffusers & candles, for which we have chosen 100% recycled glass for our vessels and minimal packaging which is 100% recycled card and 100% recyclable.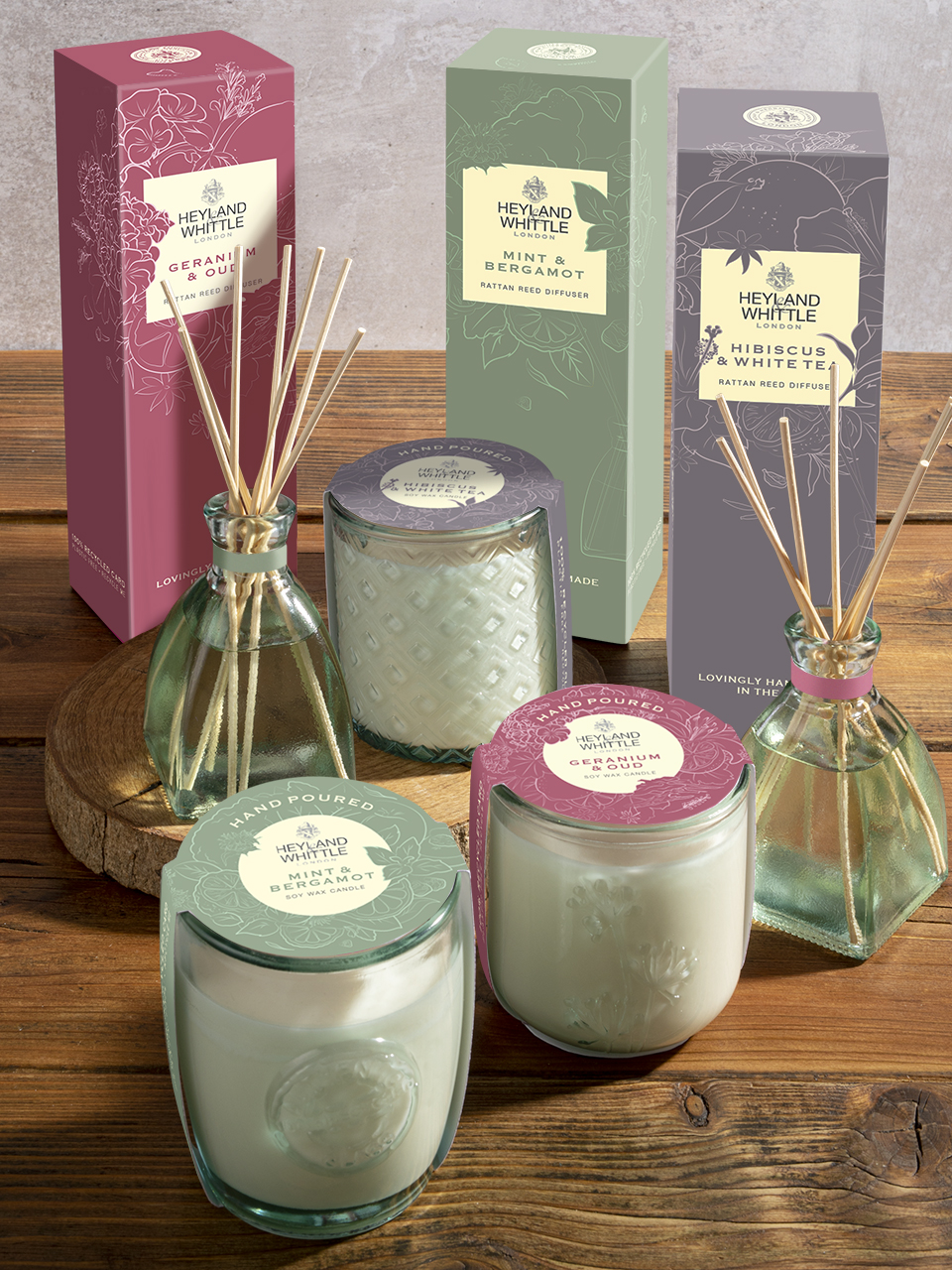 Why did you choose to enter Gift of the Year 2021 and has the competition helped boost your brand in the past?
We have always loved the focus of entering the competition, the growth in the number of entrants over the years and the excitement it generates shows it's an excellent competition for our industry. We are proud to have been regularly shortlisted and we have won a couple of times, it's been a boost to our brand and the opportunities to display the awards and the icons is certainly something to boast about!

Has your business been affected by Covid-19?
Yes hugely as we have not been able to supply the shops and we also would have attended many shows like Chelsea Flower Show and Hampton Court, so our turnover has been halved....however our new website for direct sales has been wonderful and we have gained many new customers by our marketing strategies which seem to be really working.

What changes have you made as a result?
We are a smaller tighter working team, and our plans are to concentrate on selling to the smaller high street shops who represent our brand well and not the larger retail stores who command so much more discount and rebates and marketing fee's and gives us tight margins! It seems to be working very well and it is how we plan to proceed going forward.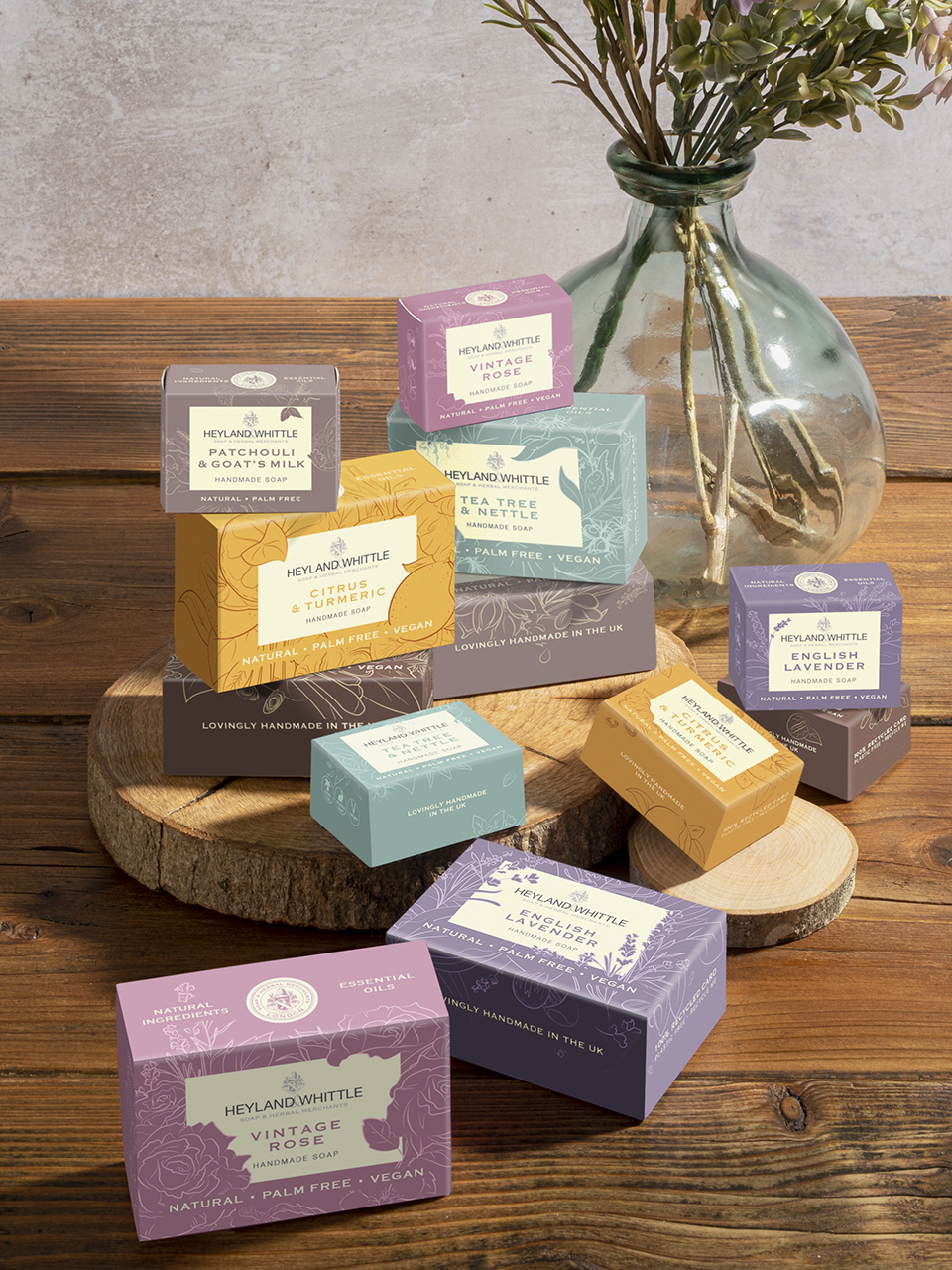 More website improvement and work on our Social Media, to be more interactive with our customers to show we are a true, small, artisan business with a heart and soul.

What other products have you brought to market for 2020, can you share them here?
We developed a "Rainbow" Soap in the first lockdown, as a symbol of Hope. Our innovative idea of using off cuts of soap re blended into a nourishing olive oil base to create a soap bar where each piece is unique.
The packaging is 100% recycled cardboard and 100% recyclable and 10% of the profits will be donated to the NHS.
Where can your products be purchased? On our website, and through our Trade Stockists.