HELEN LOVEDAY - 2021 GOTY ENTRANT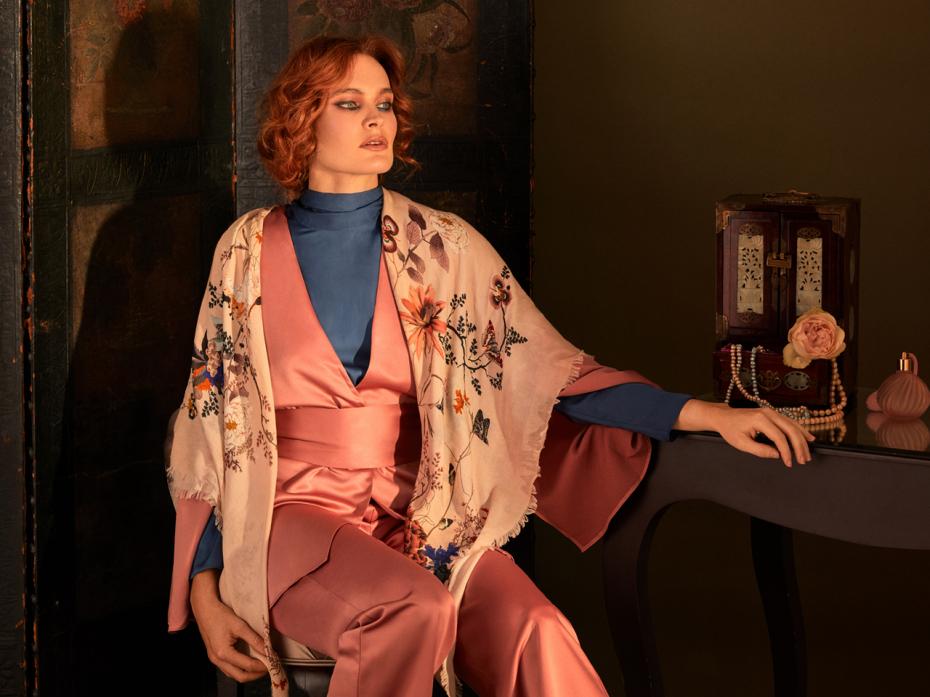 Product Description
Illustrated by Helen Loveday, the design depicts a magical garden sanctuary complete with exotic blooms and the secret creatures that live there (some with a sting in their tail!) Transporting your imagination to a mystic realm as nature reigns supreme where you can relax in the tranquillity it provides. Products come in a complimentary matching luxury gift box.

Tell us about your business
Founded in 2018 by Ex Debenhams Senior Designer, Helen Loveday is a sustainable fashion brand that encourages sophisticated women to accessorize boldly. Our scarves and kimonos provide the perfect touch of playful elegance, ensuring wearers exude confidence, beauty and just a bit of mystery.
What can you tell us about your entered products? The products are part of a set that features the 'magic blooms at midnight' design. They include a silk kimono, silk scarves and a silk eye mask.
They all come in a beautiful luxury gift box with the same design, so ideal for gifting.

Why did you choose to enter Gift of the Year 2021 and has the competition helped boost your brand in the past?
This is the first time I've entered the competition! I was looking for a design-led competition to enter and this is by far the best one I've found for gift products. I was motivated to take part because I loved the winning products from previous years.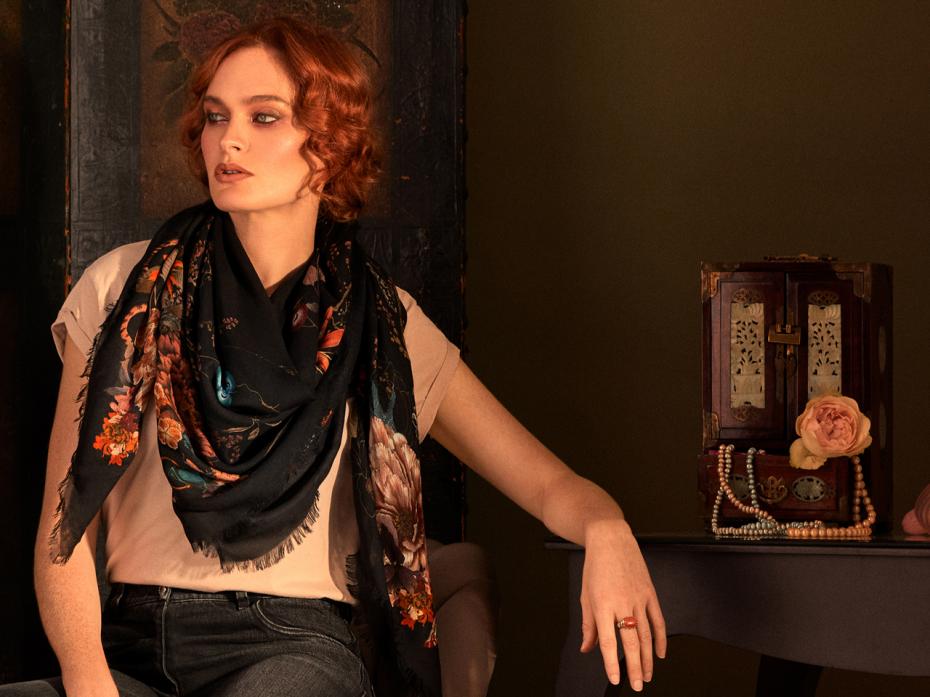 Has your business been affected by Covid-19?
Yes, it has been a real challenge as I was hoping to attend some trade fairs and some customer-facing events but they have all been cancelled. It's hard as I have just launched the business and they would have been a good platform to get started.

What changes have you made as a result?
I have had to refocus my efforts into online retail and building my social media presence.
What other products have you brought to market for 2020, can you share them here? These are the first products I have launched this year but I am just about to launch some beautifully scented soy wax candles and also some organic cotton cushions!