GO LA LA - 2021 GOTY ENTRANTS
Product Description Filthy Gorgeous soaps!
Our substantial (and growing) range of soap products, combines ethical, natural gorgeousness with our own original brand of filthy humour. It's a winning combination!
These make great, funny gifts for anyone who would benefit from a Hand Job, has Sweaty B*llocks or just wants to give their Tits 'n' Fanny a seeing to with a 100% natural soap bar packed full of essential oils.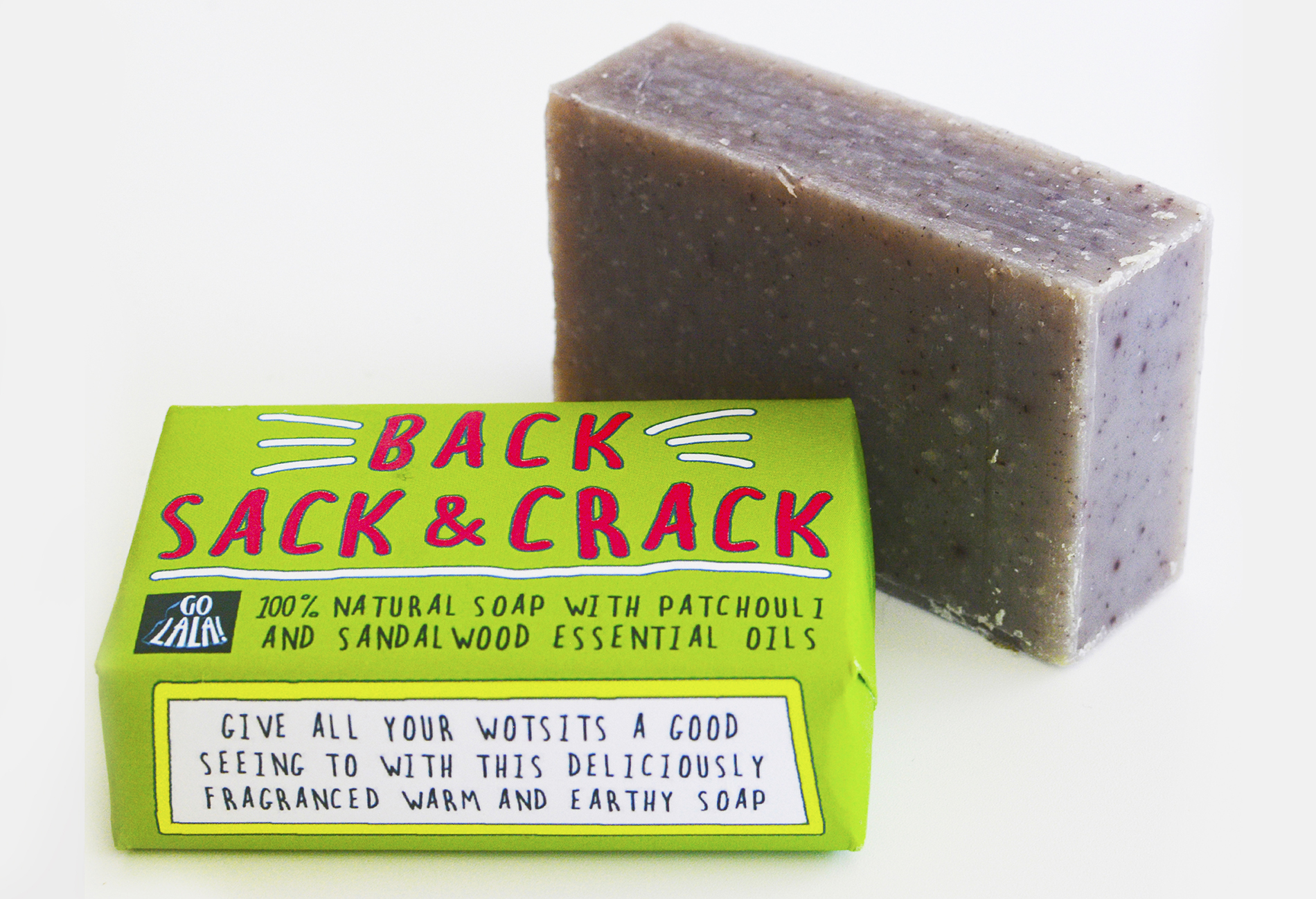 Tell us about your business
Founded in 2016 as a humour greeting card company, the business is co-owned and run by husband and wife, John Higgins and Laura Kavanagh. The greeting cards have gained momentum over the years, with independent shop stockists and high street chain Scribbler. The humour is also found on licensing platforms Moonpig and Thortful. The successful soap range was born during the first lockdown in 2020.
What can you tell us about your entered products?
Soap became quite the thing during the early lockdown! It was a bit of a light-bulb moment when we considered that Hand Job would be a very good name for a soap while everyone was frantically focussing on washing their hands, and that's where the concept was born. It took about a further 20 minutes to conjure several more names and we were away.
Finding a soap partner that met our expectations took a little time and trial and error until we were satisfied that we had a product which matched our own ethical values with a quality product that was vegan, cruelty free and naturally fragranced with gorgeous essential oils.
Underneath the fun packaging we wanted the end user to actually really love their soap bar - so that when the wrapper was long gone, it would carry on being a pleasure.
We're big believers in enjoying life's simple pleasures and a good bar of heavenly fragranced, kind soap is one of those humble joys. And what better if it lifts your spirits and gives you a giggle too!
We launched it as a B2C product which we thought we could have a bit of fun with and rouse a bit of interest online but as soon as we started promoting it on social media, we realised its full potential. We immediately saw trade enquiries and tentatively took some orders. Within a few months Scribbler had requested a supply and more independents come forward, with many re-ordering with significant frequency despite the lockdowns and limits to shopping.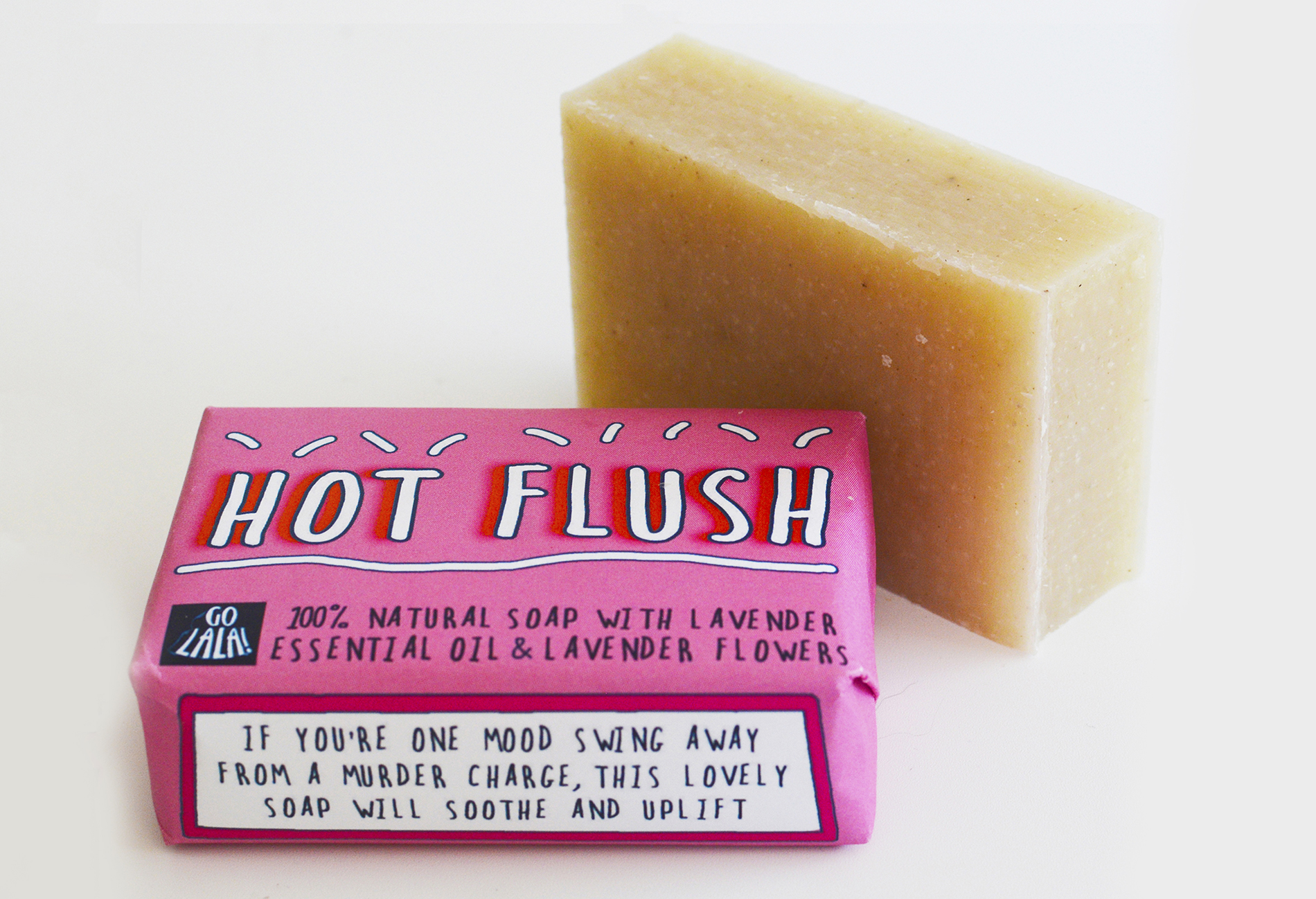 Why did you choose to enter Gift of the Year 2021 and has the competition helped boost your brand in the past?
We had considered the possibility when we kept seeing the GOTY promotions popping up - but when we were contacted on Linkedin by a contact who suggested we put the product forward, we thought we'd go for it!
It's proved to be such a hit with shops and the public that we realised this product has 'legs' and that we need to establish it firmly in the market as a serious choice for novelty / bath gifts. This is a product to build on and develop and making it credible and have a strong market presence is really important to us.
Has your business been affected by Covid-19?
We naturally saw a decline in wholesale orders during lockdown but we made a decision to adapt quickly, quite early on and build our B2C presence which actually worked well for us. It's been a year of two halves business wise - we've seen loss of business as well as business growth. In many ways, it's been positive as we've learned to work in many different ways and have introduced new facets to the business we may never have thought of.
What changes have you made as a result?
Strengthened our B2C capabilities and marketing, honed our business procedures and adapted to become more streamlined with our ranges. We also developed and focussed on strengthening our licensing opportunities and making our offerings really robust.
What other products have you brought to market for 2020, can you share them here?
We designed a range of coasters based on our popular Trollied Dollies card range.
Where can your products be purchased? On our website and in independent shops across the UK as well as Scribbler shops.
We have numerous card designs available on Thortful and Moonpig.