FENIX CERAMICS - 2021 GOTY ENTRANTS
Product Description Beautiful, hand made African animal figurines produced in South Africa.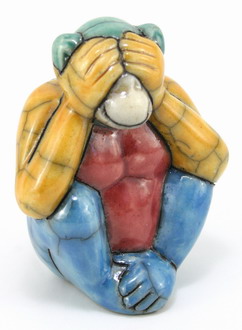 Each unique in colour and markings due to the Raku firing process.
Tell us about your business Fenix Ceramics imports high quality, generally hand made, manufactured products from South Africa. Currently we focus on rakuware from Cape Town but about to start importing hand made firepits and pizza ovens.
What can you tell us about your entered products?
The animal figurines we import have been exported worldwide from South Africa for over 20 years on an ad hoc basis, by this well established family business based outside Cape Town.
Each item is hand made with clay pressed into a hand made mould, painted and fired using the ancient Japanese Raku method. The result is a beautiful finished product each slightly different to the next and a result of the process.
Items are robust and the firing process means the paints do not fade, even when sitting in direct sunlight. These ornaments will last for years if treated with care.
The factory provides training and support to around 25 employees from the surrounding area and typically impacts the well being of 125 family members.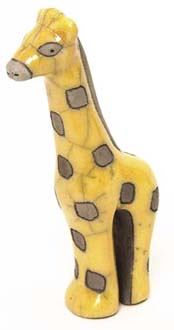 Why did you choose to enter Gift of the Year 2021 and has the competition helped boost your brand in the past?
This is the first time we have entered but hope it will boost the brand
Has your business been affected by Covid-19? Yes, the factory in Cape Town has gone to short working primarily because the tourist trade into South Africa stopped abruptly in March. As the product are typically sold through tourist gift shops, COVID -19 had a significant impact.
Fortunately, the export market has remained reasonable, especially to Australia.
What changes have you made as a result?
Like many businesses, we have had to rethink our business model to mitigate dependence on certain key areas. In our case it is the inward bound tourist markets along the Garden route, safari parks and airport gift shops etc.
We are now looking to reduce our domestic dependence and export more product into Europe, UK and Asia over the coming 12 months.
What other products have you brought to market for 2020, can you share them here?
None at this stage. But 2021 will see the introduction of some fantastic fire pits and pizza ovens. Again from a well established manufacturer in South Africa who typically supplies to the local market but has exported to the US and Middle East.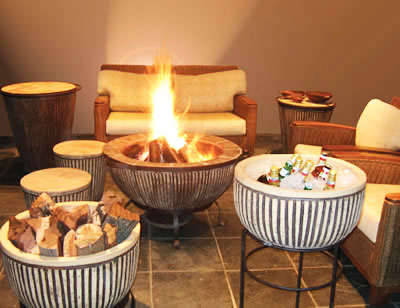 Where can your products be purchased?
At the moment our products are available online but we hope a positive result from this competition will open up opportunities with UK distributors and retailers in 2021.