FANNATIK - 2021 GOTY ENTRY
Officially licensed JAWS bottle opener, metal with a shark bite taken out of the side which fans use to open their bottles.
The bottle opener is magnetic so the item can be stored easily on your fridge door after use.

Tell us about your business
Fanattik is a boutique gift and collectibles business, creating quirky, cool and highly collectible pieces for film and video game fans.

What can you tell us about your entered products?
Jaws is a huge brand, it was the original 'Summer Blockbuster' and the highest grossing film ever released until Star Wars came along.
Having celebrated it's 45th anniversary in 2020 and with an army of multi-generational fans throughout Europe, we wanted to create a quirky gift that would appeal to all these fans.
The surfboard shaped bottle opener has a shark bite taken out of it which is the part used to open bottles.
The bottle opener is magnetic so the piece can be stored easily on your fridge door after use.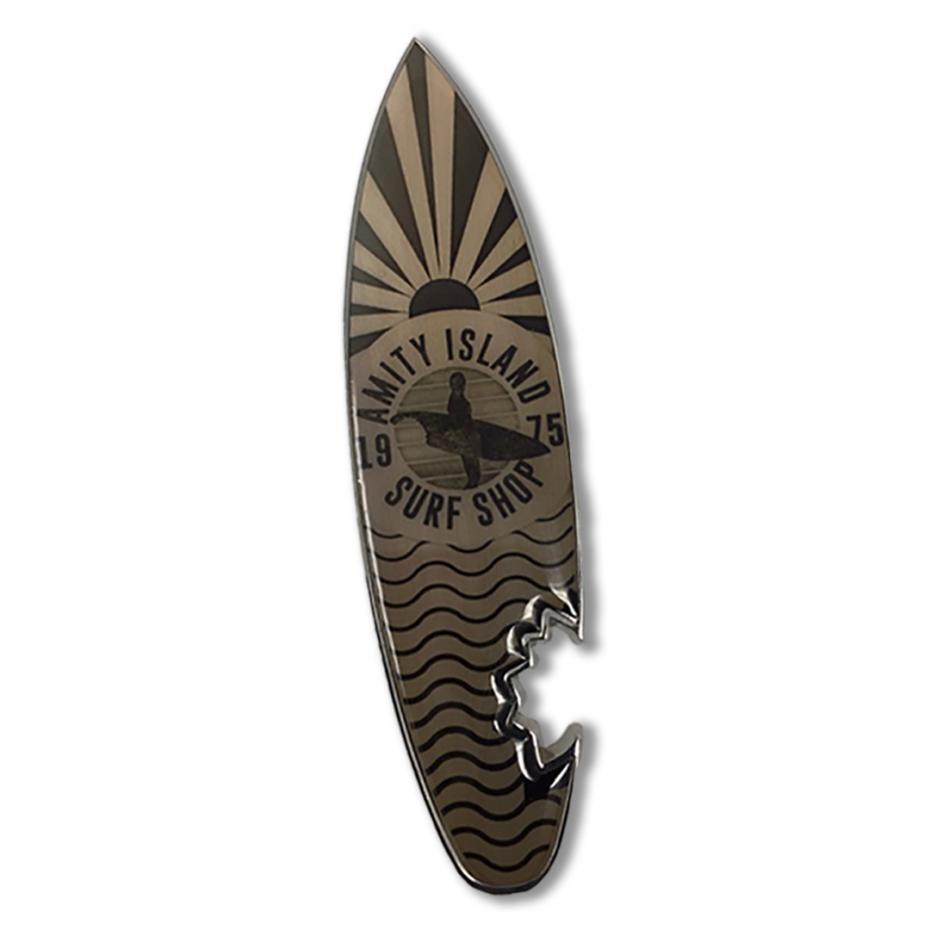 Why did you choose to enter Gift of the Year 2021 and has the competition helped boost your brand in the past?
We previously entered and were nominated for Gift of the Year with our Jurassic Park bottle opener. We found the nomination was held in high esteem with potential export partners which in turn helped us to secure wider European distribution.

Has your business been affected by Covid-19?
Fanattik supplies every level of the European gift market and Covid did affect our bricks and mortar retail customers throughout the continent. However we have seen a large increase in orders from our on-line retail partners.

What changes have you made as a result?
Creating online promotions for our retail partners as well as a number of online exclusives to help drive sales to selected retail partners.

What other products have you brought to market for 2020, can you share them here?
During 2020 Fanattik has launched the following licensed ranges :
Star Wars collectibles range for Christmas.
Harry Potte range of gifts and collectibles
Texas Chainsaw Massacre gift range for Halloween.
Yu-Gi-Oh! range
Jurassic Park collectibles
Back to the Future collectibles
Alien Collectibles
Rambo range of gifts and collectibles
Where can your products be purchased?
In the UK :
HMV
Menkind
WH Smith
Forbidden Planet
Game
All good independent gift retailers
www.zavvi.com
ww.merchoid.com
www.truffleshuffle.com