EPICURIOSITY LTD - 2021 GOTY ENTRANTS
Product Description We have two products entered into Gift Of The Year 2021: our brand new Pickled Onion Ketchup and our chunky Source 3 Bottle Mix & Match Gift Pack.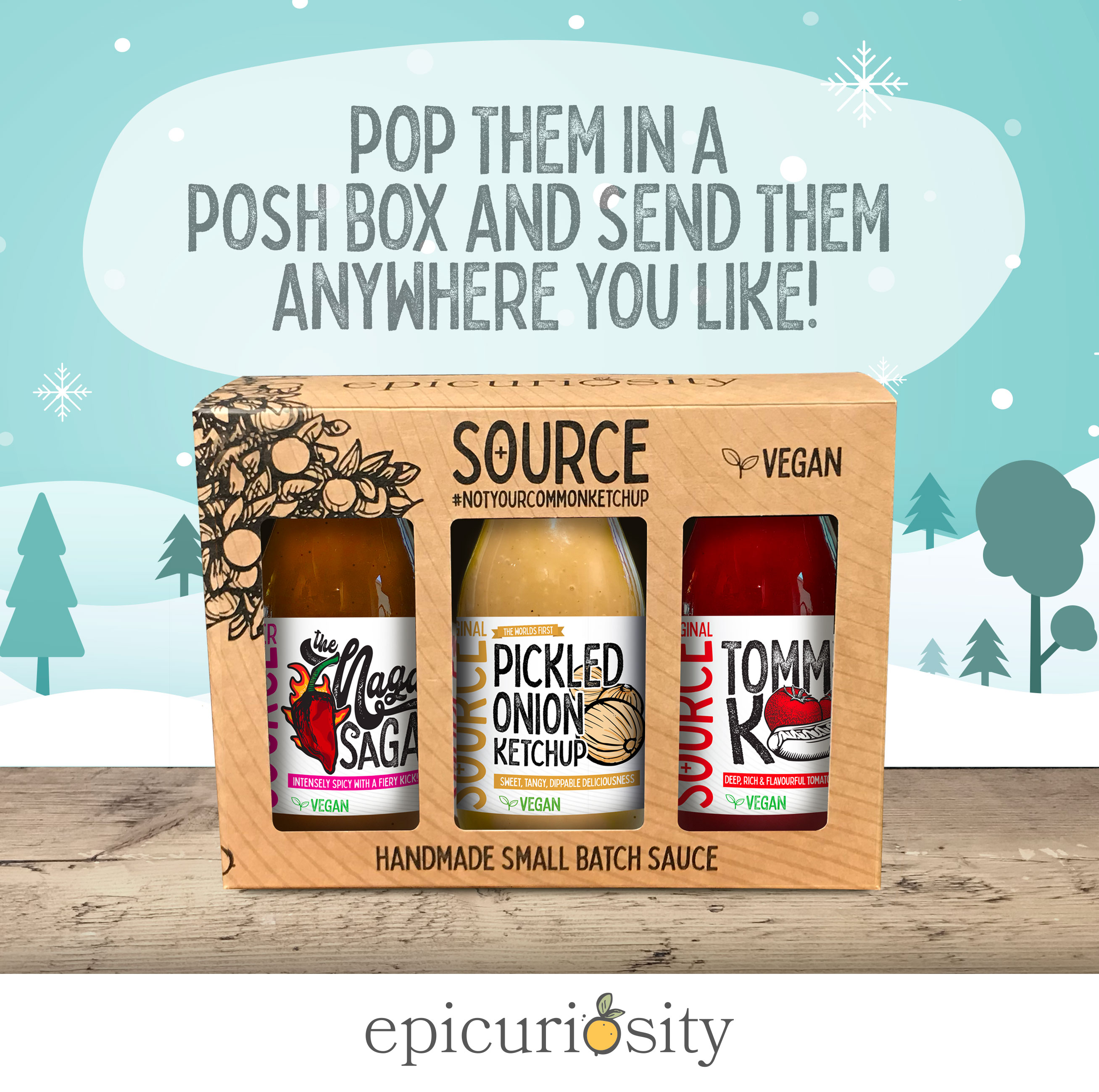 Tell us about your business
We'll keep it simple, because – well, it is! We create exciting and deliciously unique vegan sauces. Our backgrounds in advertising & design (Claire), pro chef (Aairon) and sales/networking (Stacey) mean so far we've been able to develop most elements of our business in-house. Epicuriosity is a new venture for us all... and we're enjoying learning organically, as we go.
What can you tell us about your entered products?
Seems a bit mad that no one has made a commercially bottled pickled onion ketchup before, as it's an absolute screaming DELIGHT when poured liberally all over chip butties, cheez sandwiches – and basically anything else you'd enjoy popping a pickled onion in your mouth with!
The Source 3 Bottle Mix 'n' Match Gift Pack: choose any three chunky 290g bottles of our deliciously unique, vegan, small batch sauces and we'll pack 'em up in a posh box and ship 'em anywhere you like.
Why did you choose to enter Gift of the Year 2021 and has the competition helped boost your brand in the past? We're a young brand and this is our first foray into Gift of the Year territory (and our our first year in business!)… so we're hoping to learn lots from the experience, meet some like-minded peeps and enjoy discovering some exciting new products in the process.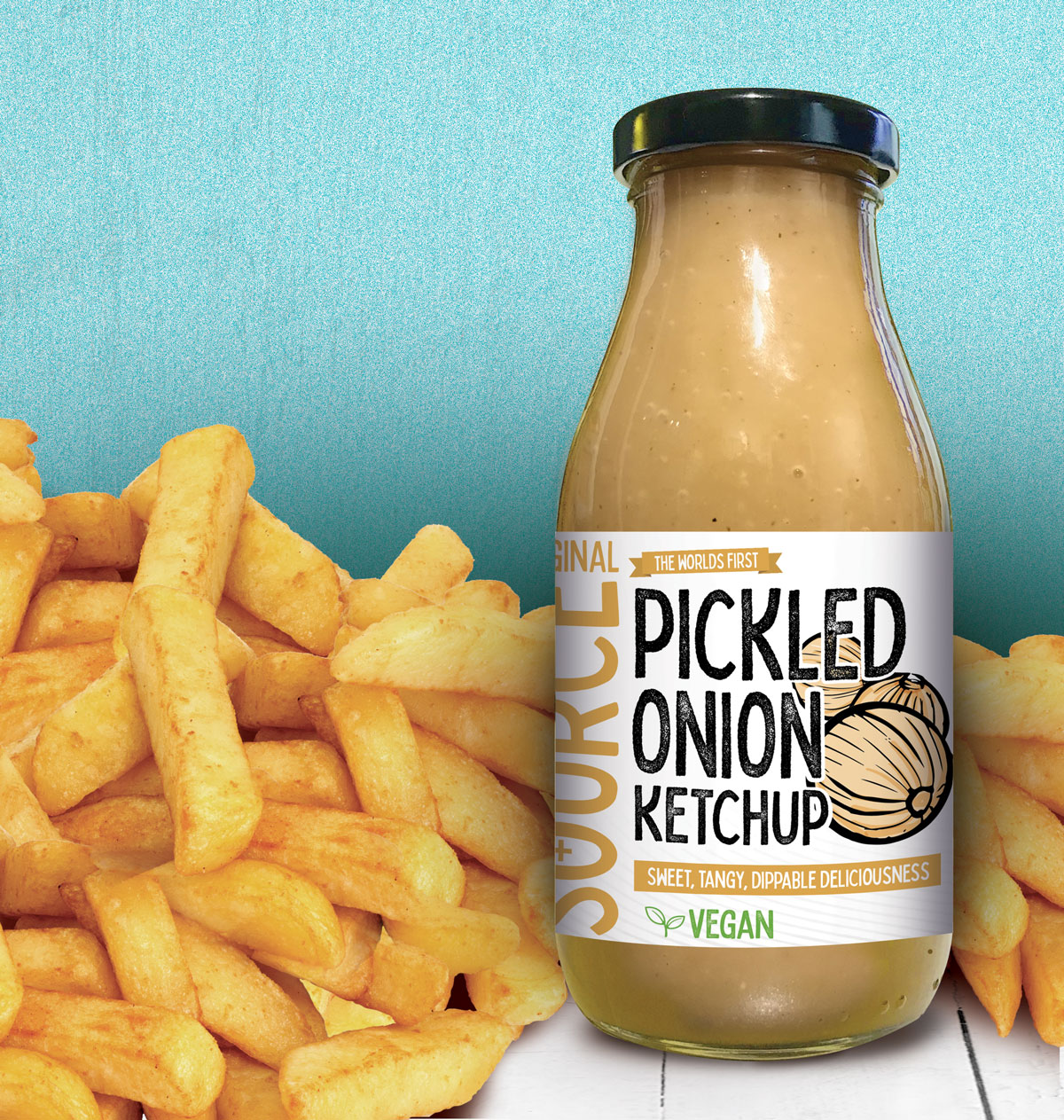 Has your business been affected by Covid-19?
We began Epicuriosity at the beginning of the year, so it's safe to say our launch timing was fairly dismal! Covid-19 has been… interesting for us. Events and street food promotions - both areas we'd considered critical for launching our brand – literally disappeared overnight.
There was a silver lining though. Lockdown and lack of work (we were all self-employed) meant that we buckled down and really focused to use the downtime productively: putting sturdy foundations in place and adjusting our targets and methods to work more effectively with the changing world around us.
What changes have you made as a result?
Well, we've been watching how consumer behaviour in our target sectors has changed: what people are buying and how they are buying it. We've adjusted our messaging to make sure that we are always upbeat and optimistic: it feels like this is very much needed right now. And finally we've put a lot of effort into supporting and bigging up other small, independent businesses. Times are difficult for us all, it's essential that we hold each other up.
What other products have you brought to market for 2020, can you share them here?
We've been working hard to build an exciting range of vegan dipping sauces under our sub-brand Source. Each unique Source flavour has a story behind it, developed with a favourite meal, guilty pleasure or fond foodie memory in mind!
You can currently choose from:
The Naga Saga: fiery chillies and our own secret blend of freshly toasted spices combine to create a dipping sauce that's rich, sweet and spicy, with a nice chilli heat that slowly develops. Keep it in your fridge for a quick curry fix!
Pickled Onion Ketchup: sweet, tangy, thick pickled onion ketchup. You won't have tried anything quite like it! Total game changer, get it all over those chips, NOW!
Chilli Mint Tingler: one of our best sellers. A tongue tingling, sweet chilli dipping sauce with delicious minty acidity. Perfect on kebabs, wraps and falafel. Every batch of Chilli Mint Tingler is knocked up using only the freshest, tastiest chillis to create an incredibly moreish, well-rounded flavour.
Tamarind Tingler:
Similar in profile to our Chilli Mint Tingler, a delicious sweet, sour and hot chilli dipping sauce. Perfect with samosa and falafel.
Pineapple Jerk Pickle: Packed with sweet, juicy pineapple, chilli heat and a rich earthy blend of herbs and spices, our jerk-style dipping sauce is perfect with Caribbean food, BBQ, chips, wraps and basically anything else you'd like to throw it at.
Tommy K: The Original Source! Tommy K is sweet, complex and herby and is delicious on pretty much everything. It's also amazing as an ingredient in Italian red sauces, rice dishes and casseroles.
Sweet BBQ Brown: Sweet BBQ Brown is treacly, sweet and fruity, pairing perfectly with bbq, sausage sandwiches & chips. Mmm. The depth of flavour and light, fragrant spice means it also works beautifully as an ingredient in marinades and sticky bbq sauces. It's been said more than once: this is a brown sauce for people who don't like brown sauce!!
Every single one of our delicious sauces is created using the best & freshest natural ingredient we can find. Then, they're simmered low and slow in small batches, to create layers of lip-smacking flavour.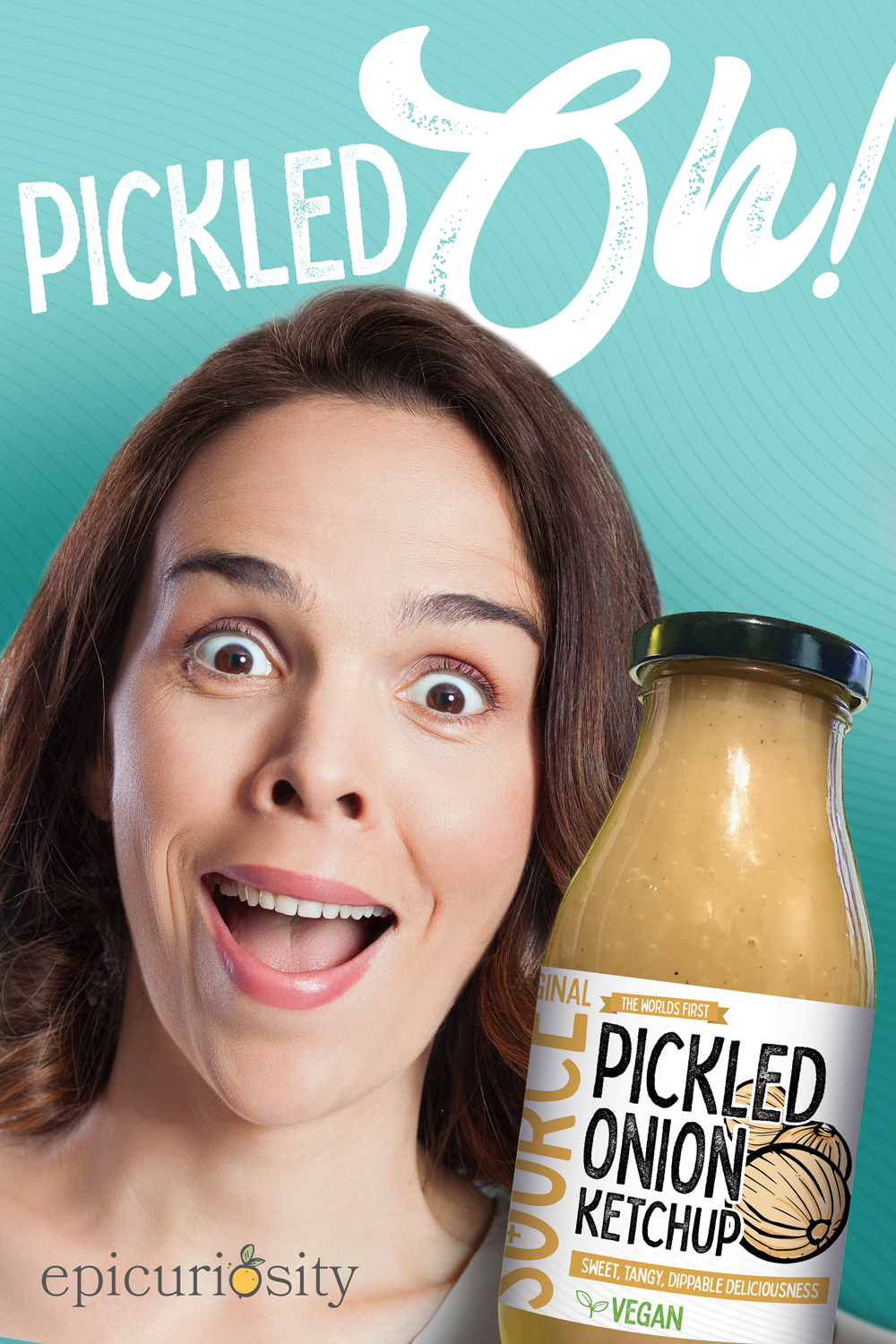 We think you'll agree, it's really #notyourcommonketchup
Where can your products be purchased?
All of our sauces are currently available to buy online (direct to consumer) at www.epicuriosity.co.uk/store
For retail and restaurant/hospitality enquiries, you can drop Stacey a line: stacey@epicuriosity.co.uk