DESIGNED IN COLOUR - 2021 GOTY ENTRANTS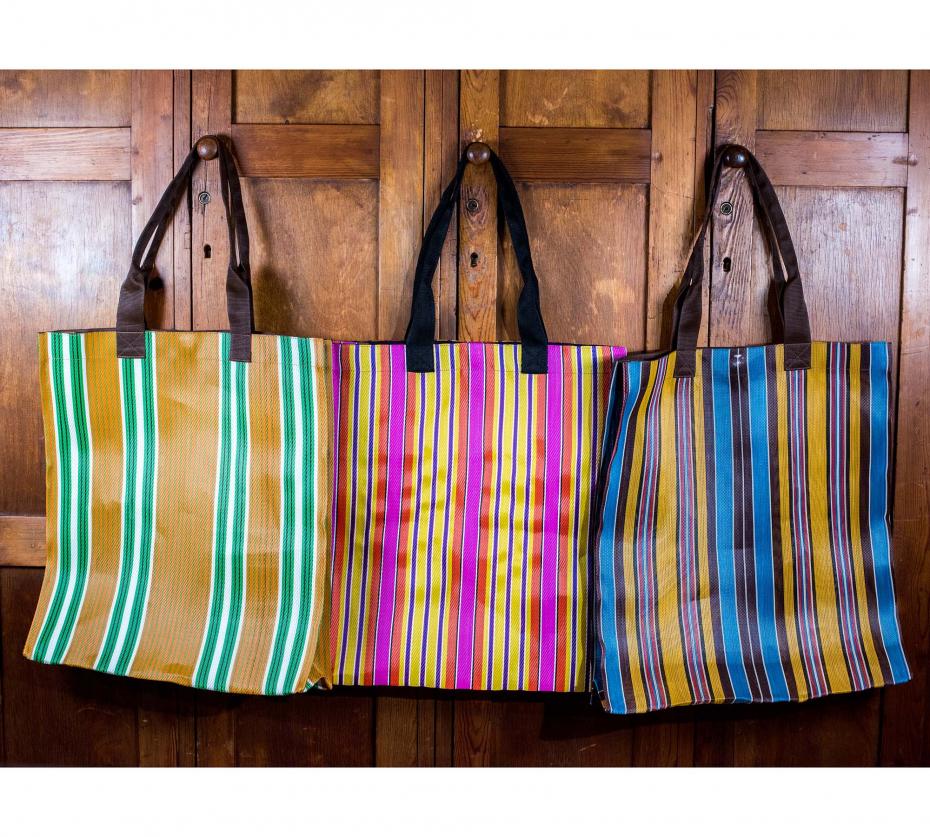 Product Description
A striped woven shopper made from used cement sacks, an eco-bag that is as stylish as it is practical. Empty cement sacks from the construction industry are collected, washed and shredded.
The shredded material is then spun into thread, re-dyed & woven into these wonderful bags!
Sturdy webbing handles with a lined webbing top, complete with a magnetic closure ensure the bag is durable & secure.

Tell us about your business
The art/design team of Jackie Piper & Victoria Whitbread have a shared love of colour & material exploration. Discovering an old colour dictionary in a thrift shop began a journey to re-establish this long, forgotten brand. A treasure trove of colour & rich history revived in 2017; first established in 1931. All our designs are created in-house in London & are Fair Trade, sustainable or eco .

What can you tell us about your entered products?
We have had a disrupted year (who hasn't!) where things that should have arrived didn't arrive and things that were planned for later, came early.

This colourful material, when we first spotted it in India was striped & eyecatching as well as eco. We immediately thought we could develop some new products with it and that it would be a good addition to our colourful collections. Particularly as we are getting 'known' for striped products, although for candles rather than bags.

The bags are made from waste material and as everything we do has to be eco/fair trade or sustainable (or all 3!) eco is mission-critical for the future and these seemed like a great fit all round for us and our customers.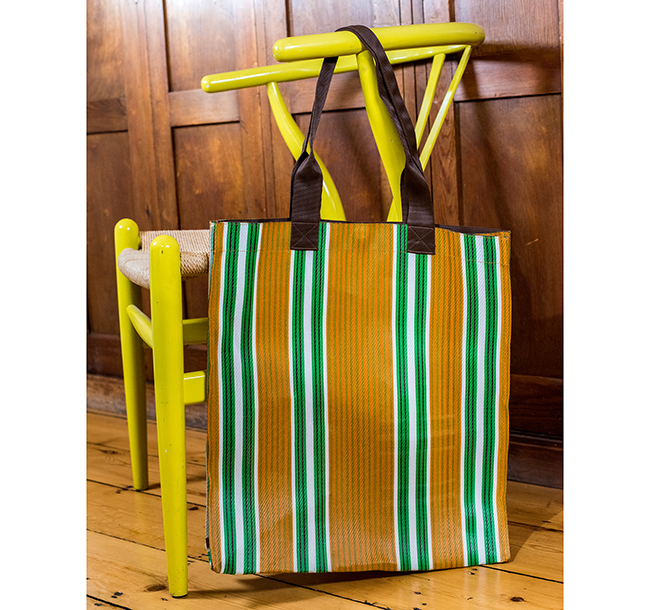 Why did you choose to enter Gift of the Year 2021 and has the competition helped boost your brand in the past?
We love a competition and also to see who is doing what out there!
We have been fortunate to not only win GOTY twice in the past but to be shortlisted many times over the years.
It is a competition that the industry and customers can respect and the extra promotion is incredibly helpful to a small business like ourselves with limited PR resources in getting a product noticed and the GOTY badge of honour if you make the cut..!

Has your business been affected by Covid-19?
O yes. Big supply chain disruption/lockdowns in all the various countries we work with and of course our own, disrupted shipping, warehousing & of course all the lovely stores that we supply closed on/off; the list goes on...
There is a quote going around which goes something like 'We are all in the same storm, but not in the same boat'. There is a lot of truth in that.

We are all having to weather the various aspects of this pandemic storm in our own ways and it is and will affect us all differently and not just now but along the road ahead.

What changes have you made as a result?
We have improved our direct sales online and on social media- we had to, the shops were shut and people still wanted to shop from home! Lots of webinars/seminars/zooms on how to work better directly online B2C and not just stick with our usual focus on our B2B.

We had just started selling in the US (first trade fair!) when it started to crumble- having that extra market outside the UK has been helpful as the disruption in both countries has followed different paths at different times.

What other products have you brought to market for 2020, can you share them here?
We launched lots more new striped candle colourways & candle holders to pair with them. Our popular Fair Trade jute has just landed in a larger size and we are working on new glass, candles shapes & other colourful accessories for 2021.

Where can your products be purchased?
We have our own direct consumer site https://britishcolourstandard.co.uk and also the .com in the USA.
We also sell on ETSY and NOTHS as well as in lovely 'real' small & large shops like Liberty, Heals, Tallulah Fox, Amara, Museum Selection, The Longship, Chic et Tralala and many more.