DECKLED EDGE - 2021 GOTY ENTRANTS
Product Description ENTRY 1 + 2
CHRISTMAS KITTY: Have a Pawfect Christmas…
DALMATIAN SURPRISE: Merry Whoofmas... and have a Barking New Year!
STAR KITTY: Dear Santa... I've not been Naughty!
COCKAPOO DORA: Santa's Cheeky Helper...
BAR HUMPUG: Happy Pugmas...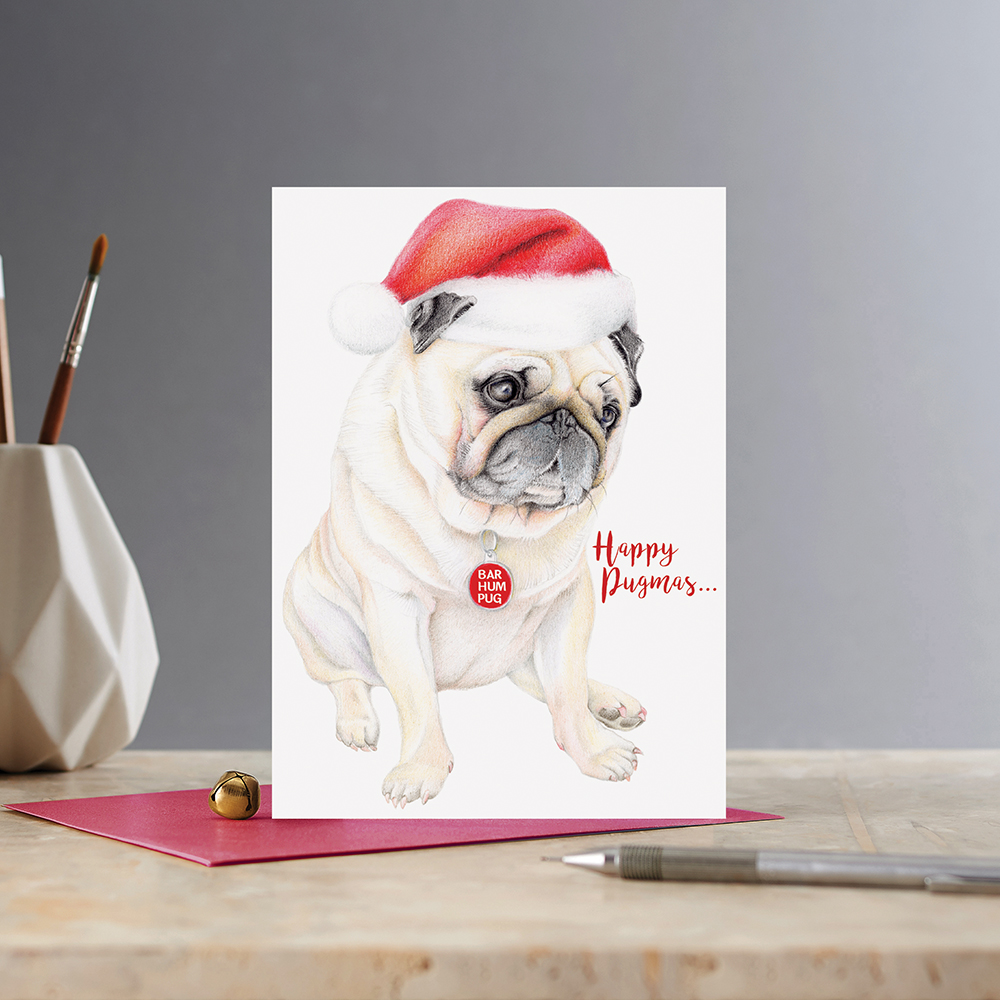 Tell us about your business
Deckled Edge specialises in all which celebrates Animals and Nature and offers you unique products, such as greeting cards, gift wrap, art prints and coasters. Janna is passionate about creating by hand, from scratch, and in the feeling this emotes throughout her products.
What can you tell us about your entered products?
ENTRY 3
Affordable Memorable Coaster Gift Set
LOVE BIRDS, BIRTHDAY DOG, PINATA LAMA
Top quality, durable long-lasting melamine coasters. Exquisite fine-art animal designs. These last, and last, and last, and make a terrific affordable memorable gift! Along with the coasters come matching Greetings Cards. Choose from x1 or x2 matching coasters for each gift set.
Coaster Gift Sets consist of 33 design choices. Melamine coasters, all backed with cork, made in BRITAIN using responsible methods, heat resistant to 140°C. Sustainably sourced eucalyptus wood with cork base. Scratch and stain resistant. Wipe clean with disinfectant spray.
Cards measure 124 x172, finished with matching sparkly metallic envelopes. Printed on lovely FSC 320gsm art board. Blank inside. Individually cello wrapped, or nested envelopes and non cello option available on request.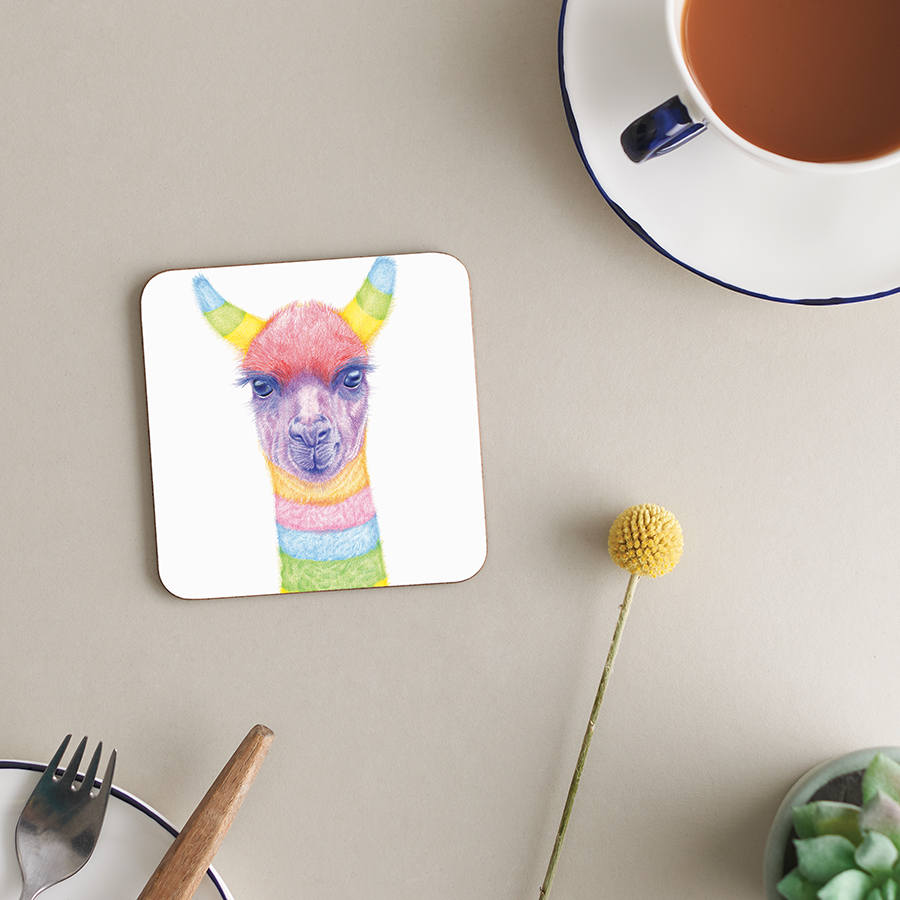 Why did you choose to enter Gift of the Year 2021 and has the competition helped boost your brand in the past?
GOTY is brilliantly run, and the organisers are so friendly and helpful. Always there for any question no matter how small.
I entered this year to expose my brand further to buyers eyes, and to expand on my current social media presence to give Deckled Edge a greater social reach. Plus being part of the GOTY is fun and rewarding, like being part of a family.
Yes GOTY has helped me immensely in the past by enabling me to continue using the GOTY logos across my social channels, website and on my catalogues. Plus GOTY gives my brand more substance and more of a professional essence.
Has your business been affected by Covid-19?
Yes, my business has been greatly affected by the impact of covid-19. My two-three annual trade events have all been cancelled. Many bricks and mortar shops have ceased orders, or just ordered small top-ups. My main business direct to UK distributor however has remained strong and kept me ticking over, plus I have managed stronger sales to online retailers.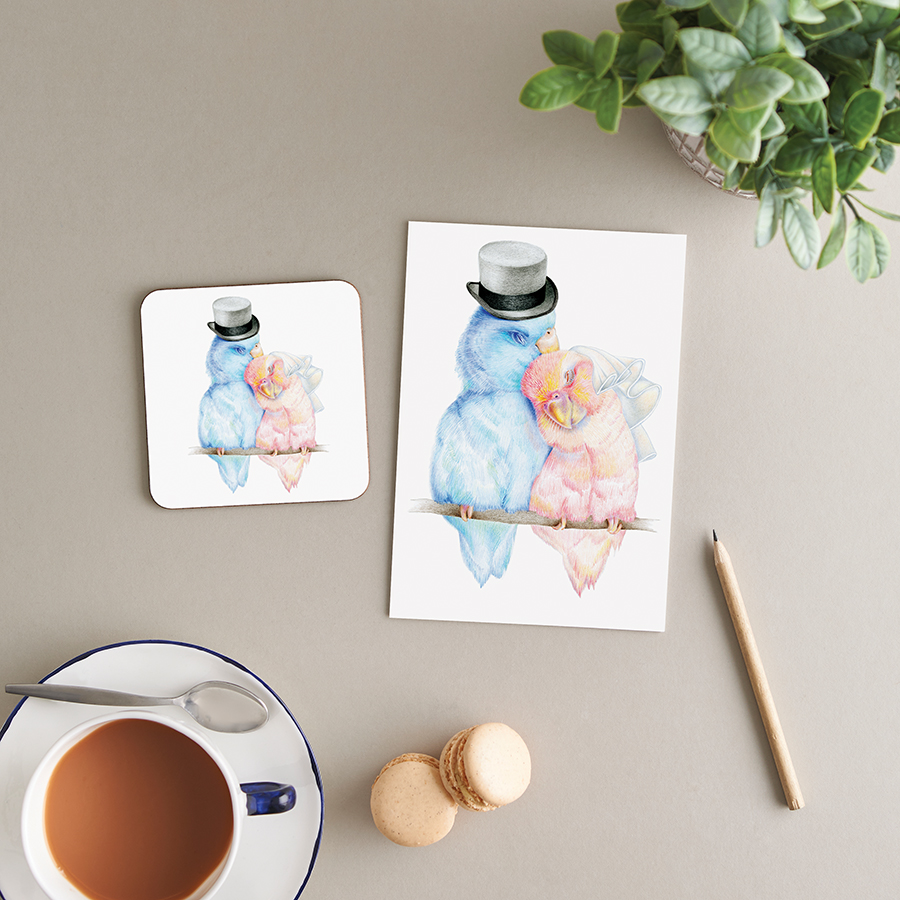 What changes have you made as a result?
I have moved my focus online and directed my energies to opening up my products direct to consumer via a re-brand and new website which now handles both Trade and Retail. I am more cautious about the trading landscape for 2021, and worry if live Trade Events will go ahead at all.
What other products have you brought to market for 2020, can you share them here?
I have simply expanded my EUREKA! offering of greetings cards, plus produced new melamine coasters which match my cards so they make a great gifting option which is so easy to post direct to the recipient. I have expanded my A3/A4 print collection, and am still expanding EUREKA CHRISTMAS for 2021.
Where can your products be purchased?
Deckled Edge products can be purchased direct via www.decklededge.co.uk and in many retail outlets, tack shops, and farm shops.