DCUK - 2021 GOTY ENTRANTS
Product Description : Original handmade wooden characters, each one crafted from earth-kind bamboo and individually painted. Authentic DCUK originals created to find new homes as meaningful gifts.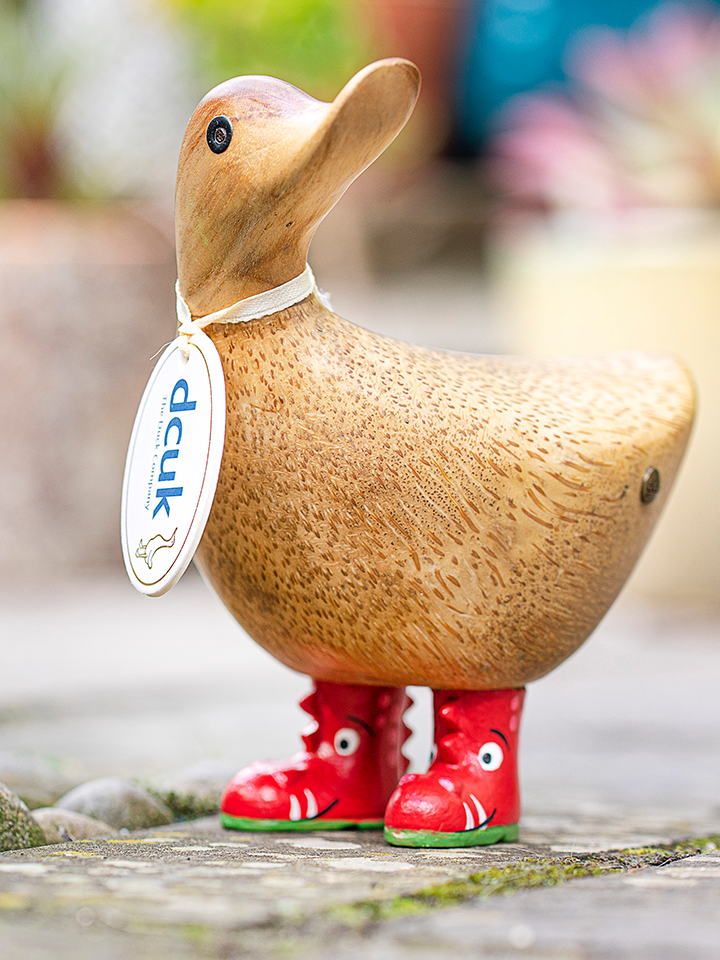 Tell us about your business
DCUK is The Original Wooden Duck Company. We're dedicated to creating handmade wooden ducks and feathered friends that make people smile. Every character in our flock has been lovingly created to offer all customers the highest levels of quality, charm and imagination with every purchase.
What can you tell us about your entered products? We decided to 'go big or go home' and have entered several different characters from our new and upcoming collections.
The Baker Duckling and the charity-supporting duo of the Nurse Dinky Dunk and Remembrance Duckling are only offered through our website.
Others, including Garden Birds, Duck the Halls Decorations and our range of Wild Wellies are all available online and also sold to the trade.
Our recently released Greetings Cards collection has already been incorporated into our retail approach on the DCUK website, with further sales integration planned.
And, the Three Kings range is just one example of the exciting new characters and items we're launching in January as part of our new Christmas 2021 collection.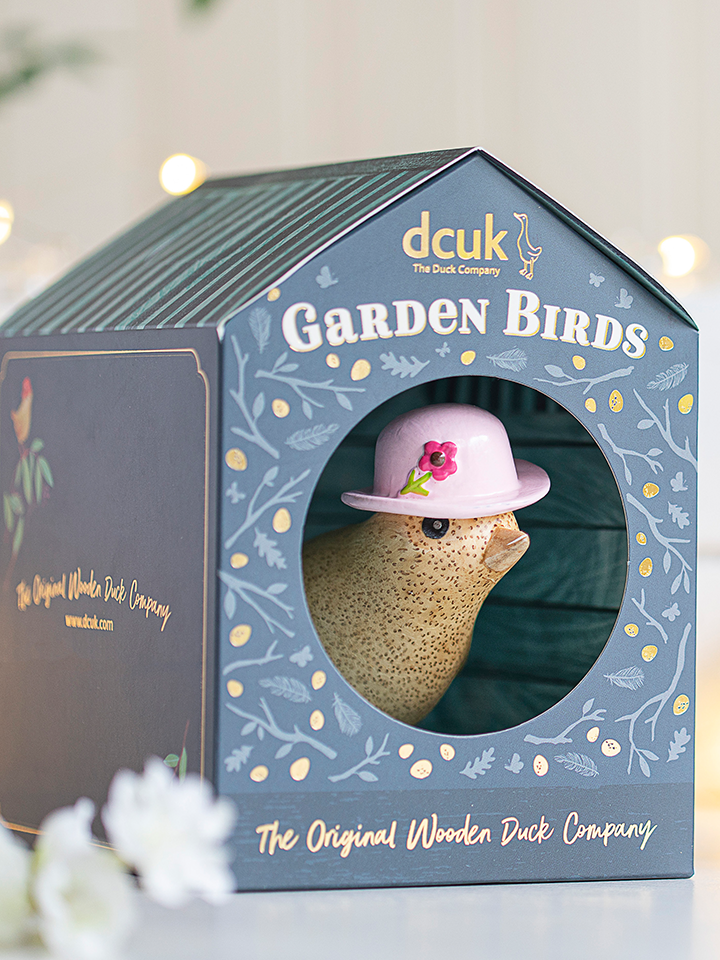 Why did you choose to enter Gift of the Year 2021 and has the competition helped boost your brand in the past?
DCUK has been around since 2004, quietly developing our brand and what it stands for – and curating our increasingly popular range of imaginative character ducks and feathered friends. Perhaps most importantly though, we've been perfecting our customer-focused approach across everything we do, looking to both engage and inspire.
Our existing trade and retail customers already know this. But, that's not really the case within the giftware industry. So, we decided that it was time to stop being so modest, take heart from the fantastic reviews we get back from our customers – and enter this year's awards to try and gain industry recognition too.
And here we are.
Has your business been affected by Covid-19?
Sadly, yes. We've had to deal with many of the challenges also faced by other companies, including impacted logistics, having to adapt our working environments and procedures to become COVID-secure, and balancing the levels of customer service and staffing as best and as safely we could.
We've also faced the key challenge of restricted trading conditions and varying consumer confidence during the year against the backdrop of everything going on.
What changes have you made as a result?
Apart from the changes to our working environment and procedures, we've worked hard to reinforce our customer-focused approach even more at such an important time. Our marketing and strategic planning efforts have been stepped up in particular to help achieve this.
And on a more positive note, the challenge of working through a pandemic has effectively forced the team to focus our minds and energy on a number of really exciting initiatives and engaging promotional ideas that might otherwise have taken longer to get off the ground under 'normal' circumstances.
What other products have you brought to market for 2020, can you share them here?
The main products launched recently this year have been entered into the awards. Otherwise, we have been able to successfully launch our Dinky Ducks range, which are mini versions of some of our popular characters. We hope to keep the momentum going in early 2021 for this specific range too.
We have also extended our core ranges to now include Spring Flowers, Raincoats and Floral Hats, with more planned for next year.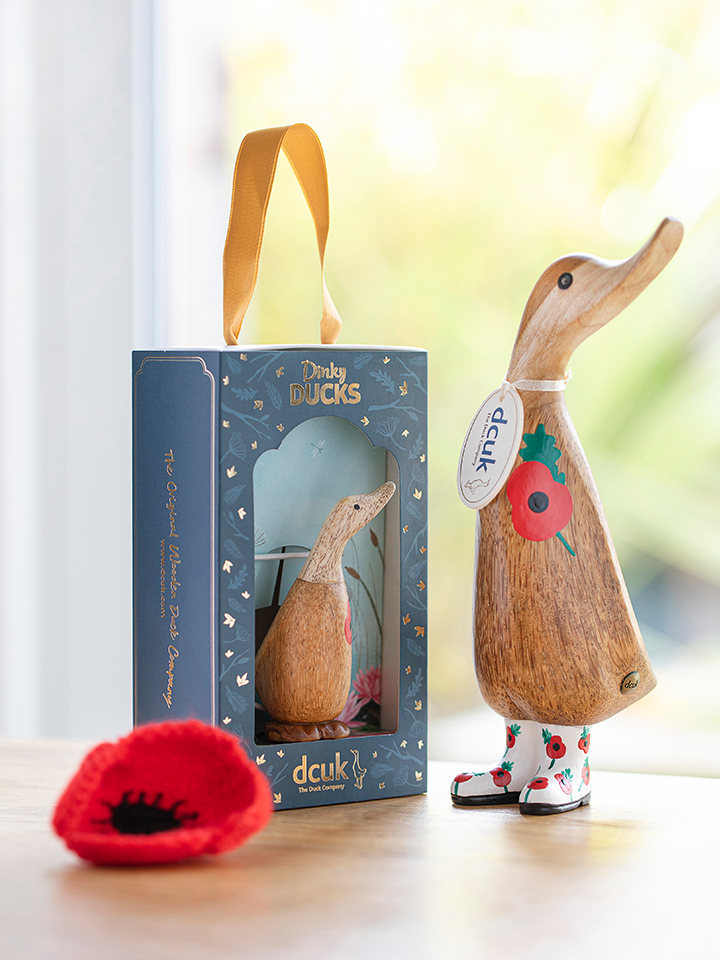 And, we have recently created 'best seller' trade packs for our Cyclists and Emergency Services, based on customer insight and looking at sales data from across the UK.
Where can your products be purchased? Most of our characters can be bought through any of the many wonderful garden centres, gift shops and independent retailers who proudly stock DCUK.
We also sell direct to customers via www.dcuk.com.