DANILO PROMOTIONJS LTD - 2021 GOTY ENTRANTS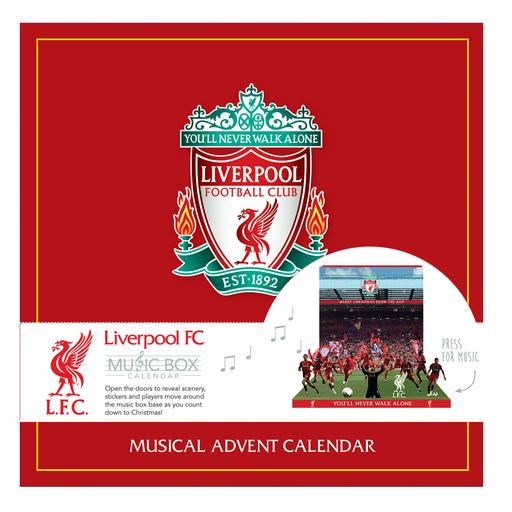 Product Description
A family-run company, Danilo publishes and sells a huge range of official paper products for popular celebrity, music, sport, gaming, glamour, TV and film brands. Highly regarded in the industry, Danilo has won many awards for our high-quality products and as a license specialist, we work with major licensors to create a strong portfolio of products, ranging from pre-school to adult.

Tell us about your business
Our story began in 1978, following the death of the King of Rock 'n' Roll, Elvis Presley, when Danilo's Chairman, Laurence Prince, recognised the public's mood and need to celebrate Elvis' life. From there, the now familiar celebrity calendar was born. Fast forward to 2020 and Danilo is Europe's number one publisher of licensed calendars, greetings cards, gift wrap, gift bags and diaries.

What can you tell us about your entered products?
The lead up to Christmas is a magical time for children, both big and small, and the traditional advent calendar brings smiles to faces as the anticipation builds towards the 'big day'. And, following the success of Liverpool Football Club winning the English league title for the first time in 31 years, Danilo has added the Liverpool musical advent calendar to its popular official licensed range. Playing "You'll Never Walk Alone", this Liverpool football scene builds throughout December as players and logos are revealed from behind the doors each day. Virgil Van Dijk, Jordan Henderson and Mohamed Salah are the players that are positioned on the base and move around the 'football pitch' mechanical base as the music plays. Plus there are fascinating key facts and trivia on the back of the advent calendar doors when opened.
Plus we have the ultimate Christmas gift for Liverpool FC fans with this official musical gift box set. Each set contains an official 2021 calendar, A5 sized diary and branded pen, all beautifully presented in a stunning keepsake box which plays the anthem, 'You'll Never Walk Alone' when the box lid is opened. Ideal for giving to your favourite LFC fan as a lasting, year-round souvenir of their team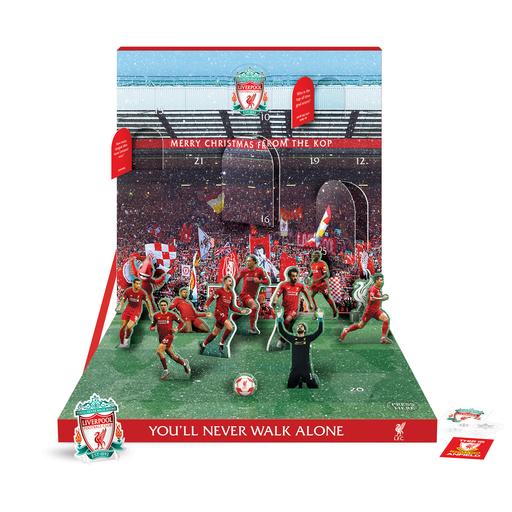 Why did you choose to enter Gift of the Year 2021 and has the competition helped boost your brand in the past?
The Gift of The Year is widely recognised and respected throughout the industry and we would love the opportunity to tell our staff and our customers (especially our design team) that we had won an award this year! So much work and creative flair goes into creating these brand new products and it would be an honour to be crowned a category winner, thereby elevating awareness of our official licensed products, especially via Spring Fair show and online marketing.

Has your business been affected by Covid-19?
Business life was initially challenging. We had to work quickly in March to ensure that staff were set up to work from home safely. But we are pleased to report that everyone is healthy and working extremely well in these challenging times. Most business owners recognise that we are in unprecedented territory, and we have found it extremely beneficial to talk with other organisations during this period, to share our key learnings. We have also been working alongside our suppliers, retailers, licensors and other partners to ensure we continue to communicate and work through any issues that arise, thereby helping us to maintain our strong relationships.

What changes have you made as a result?
Internally we have been working hard to ensure that communication between the Danilo team is just as effective as with our external stakeholders. We have bi-weekly company updates to all staff, as well as frequent internal zoom meetings between staff and departments.
Back in July we put together a plan for a slow reintroduction of staff returning to the office but since then we have readjusted as the situation is constantly changing. We are hopeful that the high street retailers specific to our sector will continue to perform well since lockdown eased, but we're mindful of potential additional waves and the threat of consequential reinforcing of lockdown measures. The key challenge is managing sales and stocks effectively over this time period. Likewise, there are potentially positive opportunities that have emerged that we are introducing into our business strategy, such as the signing of popular new licences or expanding on retail opportunities, as evidenced by the increase of online.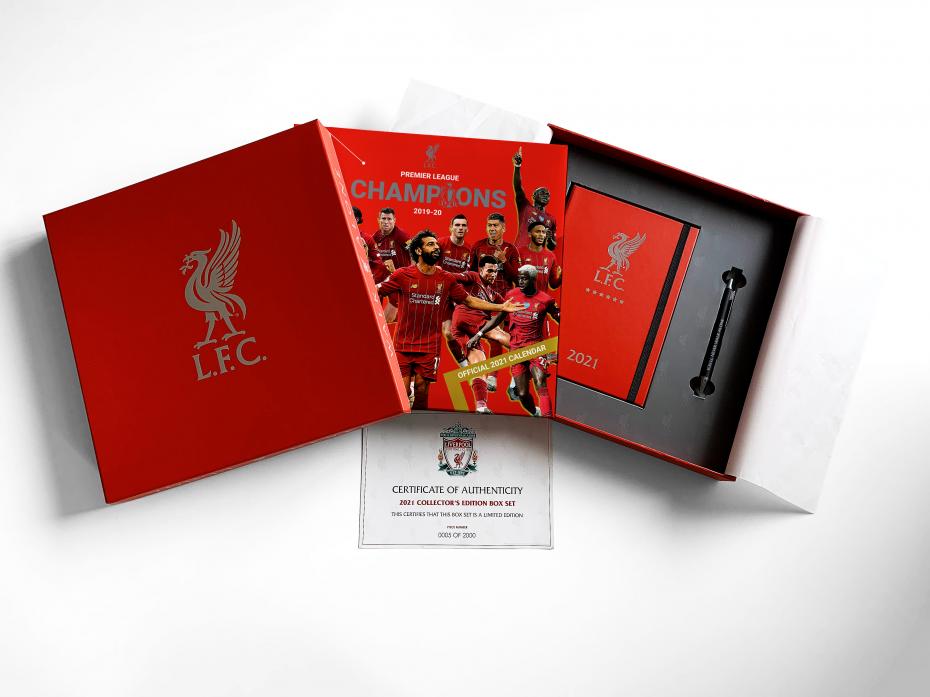 What other products have you brought to market for 2020, can you share them here?
Alongside our existing strong portfolio of official 2021 calendars and diaries, our newest titles and products include the official Liverpool FC musical advent calendar (as mentioned above) as well as new titles such as lifestyle brand The Royal Horticultural Society, gaming titles such as Cyberpunk, music icons such as Dua Lipa and Lewis Capaldi and new TV shows Friday Night Dinner, Spitting Image and Star Wars The Mandalorian.

Where can your products be purchased? Danilo's official 2021 product range can be purchased online via www.danilo.comand Amazon as well as across a selection of grocers and high street stores such as Calendar Club, HMV, WH Smith, Clintons, Waterstones, The Works and John Lewis