CRAFT + CRUMB 2021 GOTY ENTRANTS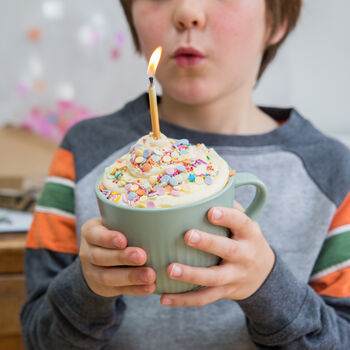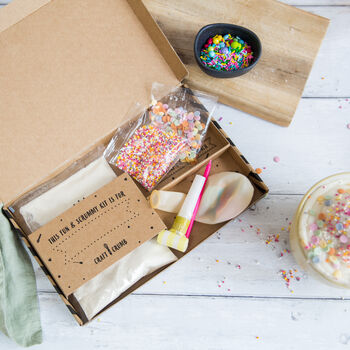 Product Description
Craft & Crumb create seriously fun baking kits helping families find their creative spark in the kitchen. Our range of baking kits is both whimsical and delicious and are increasingly incorporated into family traditions.
Only the highest quality ingredients are sourced and pre-weighed so that there's no food waste and only a few fresh ingredients are needed to create some serious showstoppers!

Tell us about your business
Craft & Crumb was started nearly 5 years ago by 2 mums who wanted to encourage quality family time and baking some seriously delicious treats!

What can you tell us about your entered products?
Pizza Biscuit kit
This kit was inspired by our children's love of pizza and of biscuits - why had we not combined the two before? As a gift, it's inspired family zoom bake off's and is loved by the youngest and smallest of bakers as well the older and wiser who nominate themselves as taste testers.
Christmas Jumper Kit
Launched in time for Christmas this year, our Jumper kit is a deliciously wonderful Christmas Tradition reimagined. No design is too crazy or whacky for a Christmas jumper and if you can't wear them to school or to the office on National Christmas Jumper Day then at least you can eat one!
Birthday in a Box
We were inspired to create this product during lockdown when families could no longer celebrate together or blow out candles on a birthday cake with their nearest and dearest around them. Our birthday in a box is the perfect gift as it compromises of a birthday 'cup' cake mix meaning that a cake can be made in minutes as well as party essentials including a candle, a confetti balloon and a party blower.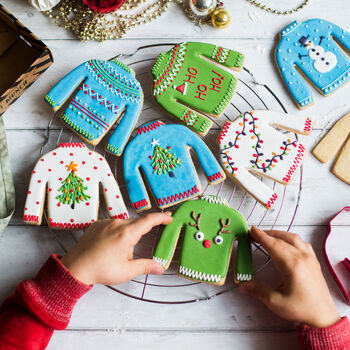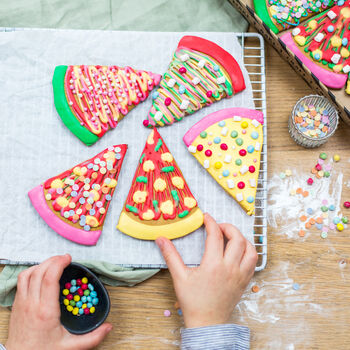 Why did you choose to enter Gift of the Year 2021 and has the competition helped boost your brand in the past?
This is our first year entering and we were inspired to do so when we saw the huge increase in our gifting products during lockdown and the feedback we received from customers simply blew us away. We knew we had created some fantastic gifts and that entering would help us boost our brand visibility enormously.

Has your business been affected by Covid-19?
Our business comprised of two product categories - baking kits and party bags. Since lockdown our party bags sales are almost non-existent as children's parties were no longer going ahead - however, in contrast, our gifting range increased tenfold as 'staying at home' and 'baking' went hand in hand.
Parents and grandparents also recognised all the benefits of baking with children and how a home-learning maths lesson was very successful when it encompassed weighing, measuring, timing, reading and following instructions.

What changes have you made as a result?
As a result of our increased trade this year, we've moved to a fulfilment house and increased our marketing and customer service teams. As a small team we've been able to be responsive to the current climate and our customer's needs, we've created new products where we've seen opportunities eg. our birthday in a box and have collaborated with like-minded small businesses who have faced similar challenges to ourselves.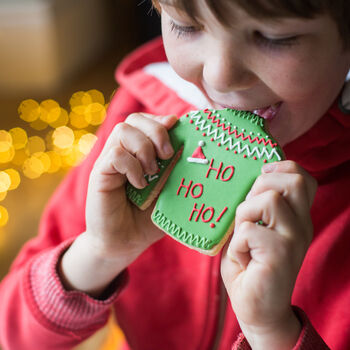 What other products have you brought to market for 2020, can you share them here?
We've had a busy year and launched (to name only a few):
- A letterbox sized monthly subscription service
- A large range of personalised stocking filler baking gifts
-Fireworks Biscuit pop kit for Bonfire night
-A selection of halloween kits including Slime Popcorn kit and spooky mummies
-Movie Night Popcorn Kit
-Birthday Biscuit Kit (number cutter of choice supplied)
Where can your products be purchased?
Not on The High Street
Oliver Bonas
Etsy
www.Yumbles.com