BOXSTAR CREATIVE LTD - 2021 GOTY ENTRANTS
Product Description A totally unique range of 12 slogan based greetings cards containing a Bedazzled shimmer for drinks sachet in either pink candy silk, rose gold sparkle or aqua blue silk - the 3 most popular colours in the bedazzled shimmer range.
Our greetings card slogans based on prosecco, gin and of course shimmer!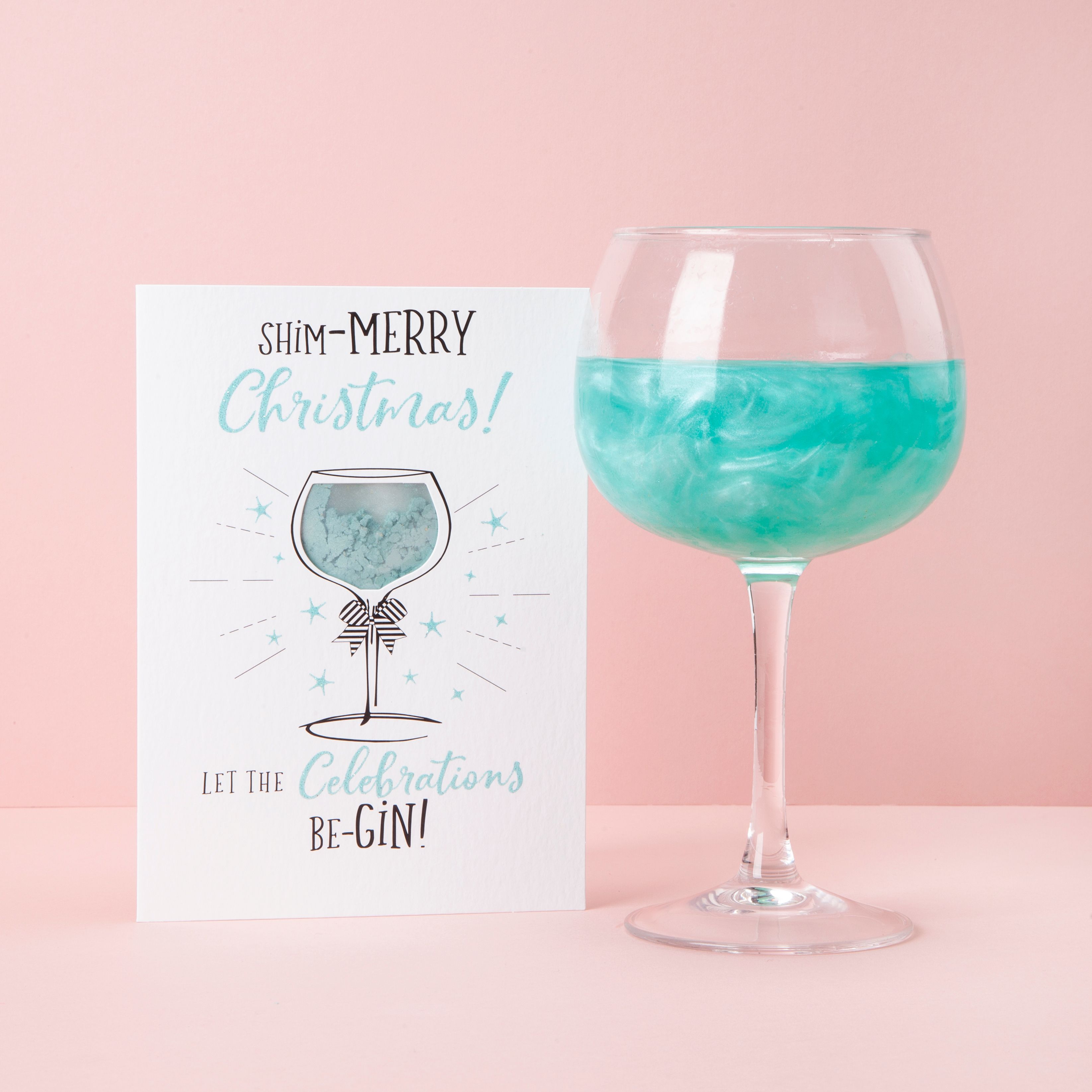 Tell us about your business
Boxstar Creative Ltd was set up in late 2018 by myself (Louise Rimmer) with the intention of designing and selling gifts to alcohol brand owners and into retail - this is the category I have worked in for the last 25 years and have extensive experience in product design, product sourcing, packaging & contract packing etc. The business was actually put on hold for a few months in 2019 due to other
What can you tell us about your entered products?
Calling all Gin & Prosecco lovers! And lovers of all things sparkly of course!
Bedazzled® shimmer for drinks have launched an innovative and unique range of greetings cards containing a sachet of sparkly drinks shimmer. Enough for 8-10 servings!
Printed on a beautiful textured board, the cards have a glitter print finish to compliment the shimmer enclosed.
Bedazzle your bubbly, glam up your G&T's, our shimmers can be added to any alcoholic or non alcoholic sparkling drinks.
We have 12 cards in the range at present, covering events such as Valentine's Day, Mother's Day, Birthday's and of course Christmas. I mean…'Christmas is too sparkly said no one ever!'
We have used 3 of our most popular shimmer colours from the Bedazzled® shimmer for drinks range. Our pink candy silk shimmer, the aqua blue silk shimmer and our stunning rose gold sparkle shimmer. More designs will be added to the range later next year and we will be looking to introduce our violet crush silk and gold lust sparkle shimmers giving our customers lots more options to choose from.
We have designed our greetings card range with a recess inside the glass to really showcase the shimmer that is enclosed inside these fabulous cards. All cards will also be supplied with a bold roundell sticker (top right corner) clearly explaining to potential customers that the card contains drinks shimmer for 8-10 servings. Important we get this message across and we can justify why our cards have a £5 RSP.
Instructions for use are printed inside each card: Bedazzle your bubbly by adding a pea size amount of shimmer to your glass before topping up with your favourite tipple. Watch the magic happen! Shimmer will serve on average 8-10 drinks however you can add more shimmer for greater effect.
Card & envelope will be packed inside a cellobag to prevent pilferage and giving the overall finish a lovely premium look and feel.
Cards you can give to special friends and family who you don't always buy a gift for but want to give that little bit extra to make them smile!
BeDazzled®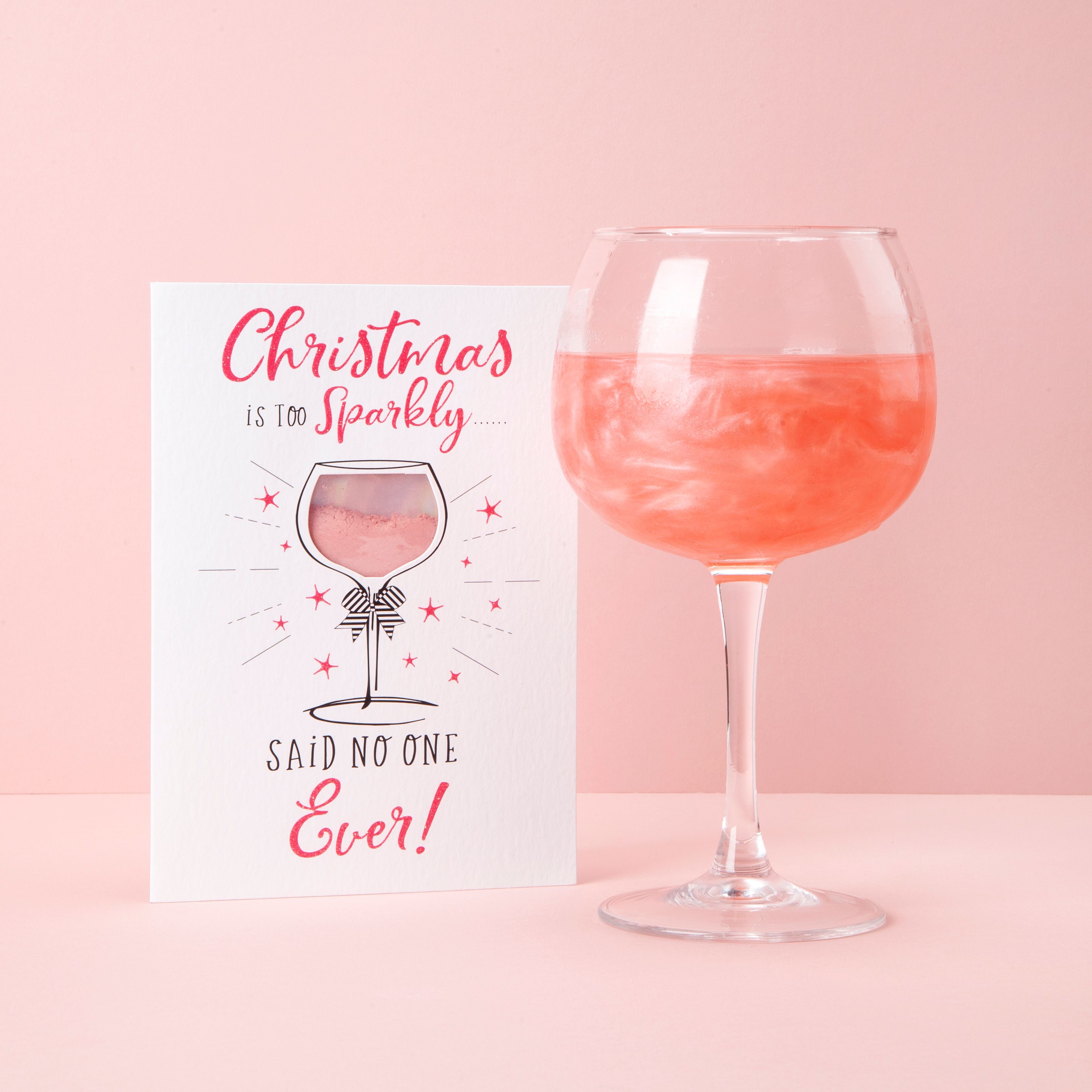 Why did you choose to enter Gift of the Year 2021 and has the competition helped boost your brand in the past?
I am very passionate about my product and the feedback I have received to date has been extremely positive.
My personal background is alcohol & confectionery gifting so the greetings card category is a completely new area for me. I felt that the exposure from entering the Gift of the year competition could really give my products the boost they need!
Has your business been affected by Covid-19?
Yes quite significantly. Lots of sales come from artisan gift fairs, food & drink fairs, bars, gift shops, all of which have suffered through lock downs by having to close.
What changes have you made as a result? looking at more online sales through ebay, amazon, etsy. I am also working on a new ecommerce site with a wed developer that will be ready to launch in Jan 2021
What other products have you brought to market for 2020, can you share them here? Shimmer bottle neck gift tags - these tags hang around the neck of a bottle of prosecco, gin etc and contain a Bedazzled shimmer sachet for 8-10 servings. Great if you are giving a bottle as a gift!
I am looking to redesign these gift tags to tie in with the greetings cards range that has been submitted into the competition.
I also have a range of flavoured shimmer syrups that are particularly popular at the Christmas markets - add them to prosecco or gin or non alcoholic cocktails, they add flavour & shimmer effect.
Where can your products be purchased? Bedazzled website, etsy, ebay. Amazon to be listing soon.