BONDS CONFECTIONERY - GOTY 2021 ENTRANTS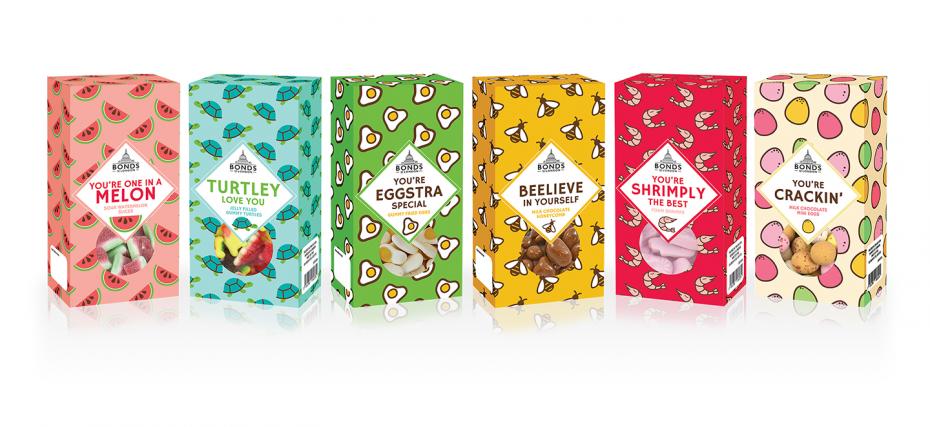 Product Description
Sweet shop favourites cleverly combined with gorgeous print design & good-humoured puns. A perfect way to spread positive messaging and a little joy, as a token or accompaniment for gifts and greetings!
Tell us about your business We explore the fantastical world of confectionery. Bonds of London was established in 1895. We delight in delivering exciting product design and like a kid in a sweetshop, relish in the enjoyment of great tasting sweets.

What can you tell us about your entered products?
Pun boxes were a new launch for Bonds in 2020, inspired by the growing popularity of confectionery within gifting.

The quirky messaging style makes a Pun Box an informal but thoughtful token. The message and pattern reflect the confectionery favourites inside, also visible through the small window.
The beautifully designed patterns are by our in-house, award-winning designer Lizzie, and distinctively Bonds. The simple yet eye catching patterns sit within a bright colour pallet and coupled with spot varnish, the bold print adds tremendous value to the packaging.

We identified a growing desire for token gifting as a way of reaching out to others for an enormous variety of reasons. It is now more important than ever be able to do this including birthdays, anniversaries, thank you, thinking of you and messages of support.

A Pun Box provides a great impulse pick up to accompany a gift or greeting purchase for the same price as a greeting card. They will fit through a letter box so makes long distance gifting easy.

Why did you choose to enter Gift of the Year 2021 and has the competition helped boost your brand in the past?
2021 is our first entry for GOTY. We follow our curiosity and explore new opportunities for bringing our expertise in confectionery to new audiences. We hope to learn more about the needs of the gifting consumer and translate that into beautifully designed products that bring great value to the customer and ultimately smiles to faces.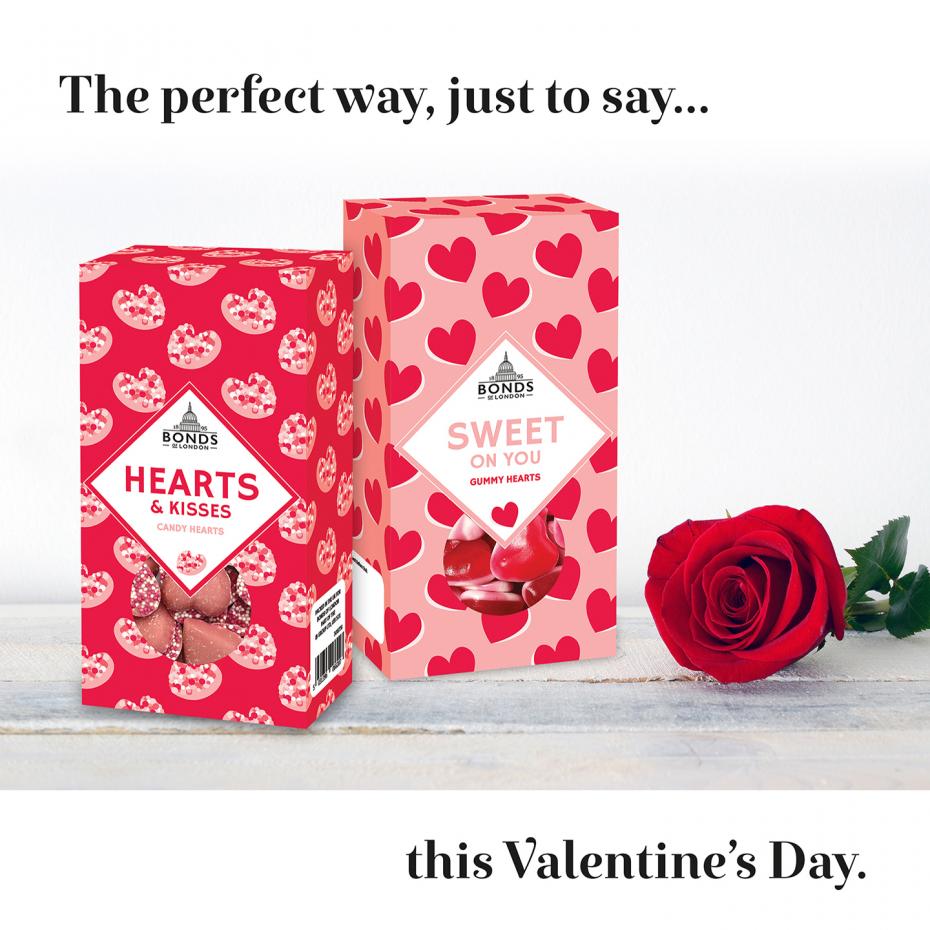 Has your business been affected by Covid-19?
The majority of the business was furloughed until mid-summer when operations were safely adapted for the business to pick up operations and begin building back the momentum of growth from the beginning of the year.

We have significantly increased our online sales and our customer service team to meet the demand and provide the ongoing support our customers enjoy.

We're learning and adapting to the needs of customers and the business as we come to terms with the new reality of working.

What changes have you made as a result?
We have invested in a new warehouse and distribution centre from January 21 to meet our growing online business .

What other products have you brought to market for 2020, can you share them here?
This year we have launched several new products in the Bonds range

Our new Bonds Tipple Bags are a tasty delight featuring more of our fun captioning in 3 non-alcoholic flavours, 'Let the good times Be Gin', 'Shakin' it from mo head to Mojitoes' and 'Sip, Sip Hooray'
We are also supporting The Mix young person's charity by donating 5p from every Bonds The Mix bag sold. Featuring supportive and positive messaging that also reflects the sort of confectionery, captions include 'In this together', 'Brighter Days ahead', 'Squeeze the Day' and 'Pass on the Love'.

Our perfectly Pre-packed Shaker Cups are the new answer to Pick & Mix. Available in a range of sizes, each caption is designed around a specific theme making them a visual treat! Perfect for gifting and sharing.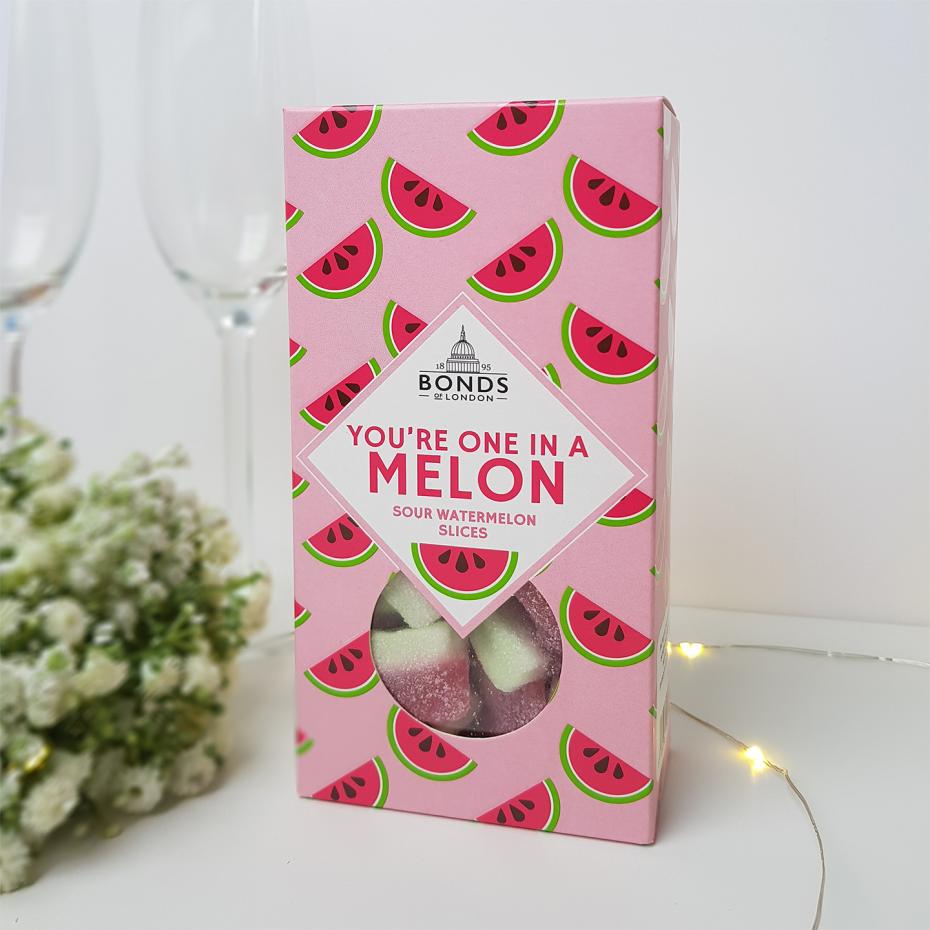 Where can your products be purchased? Our products are currently on sale at supermarkets and forecourts nationwide.

The Pun boxes are also stocked by Card Factory.

They are available to purchase from Bonds Customer services or via Hancocks Cash & Carries.