ARTISANNE- 2021 GOTY ENTRANTS
Product Description Artisanne Fair Trade baskets are a beautiful blend of traditional Senegalese weaving techniques, passed down from mother to daughter, and modern designs which combine to create household storage that's stylish, practical and highly distinctive. Working directly with our artisans helps to secure them a fair and regular income.
10% of profits goes to 'Journey to Learning'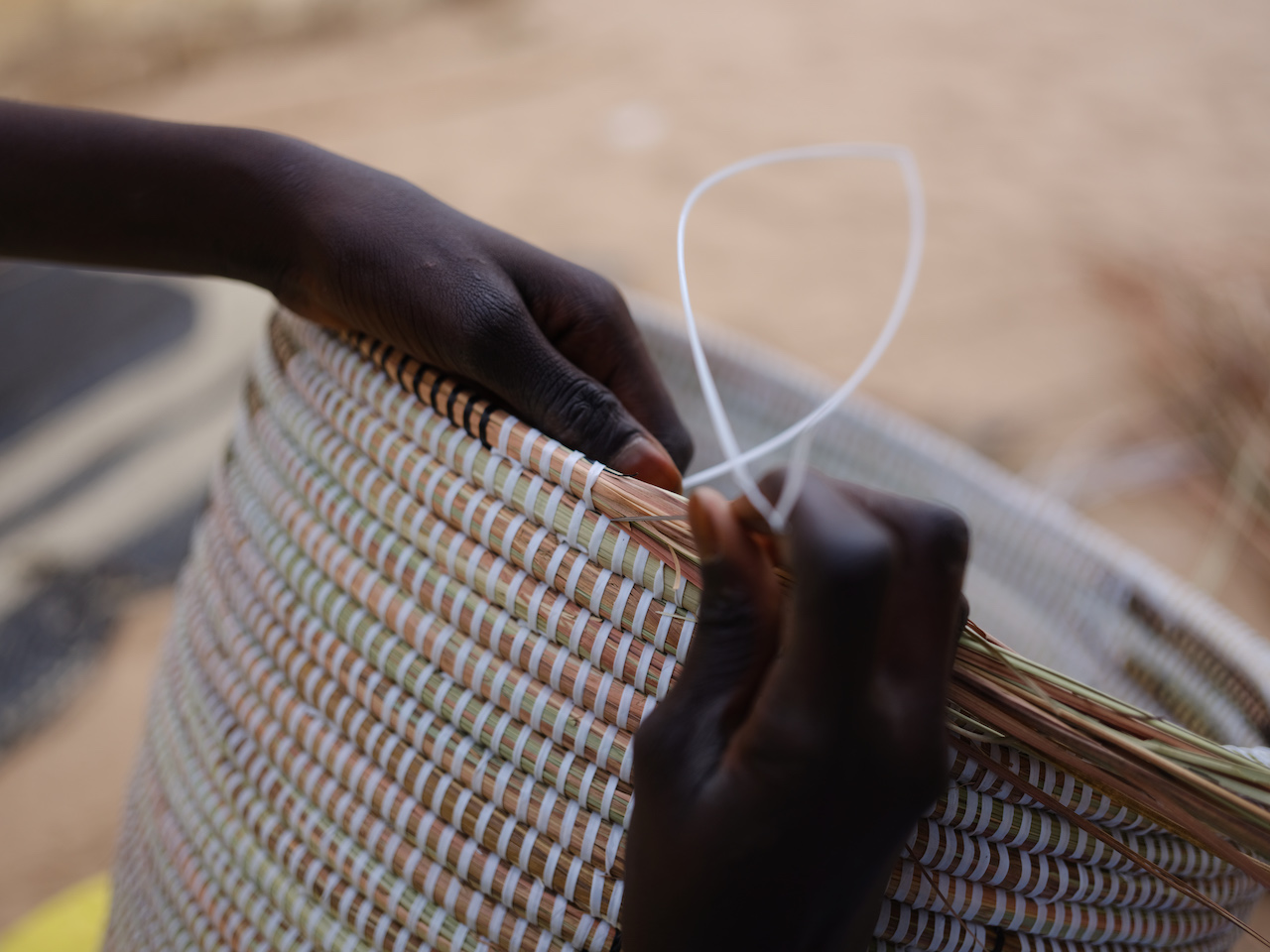 Tell us about your business
Handwoven Fair Trade baskets from Senegal
What can you tell us about your entered products?
We entered two products:
In the Homeware category we entered the La Prairie Round Storage Tables which were launched in 2020:
Stylish and clever, these Fair Trade handmade storage tables will add flair to any room. They feature a removable wooden lid and a deep space for storing throws, cushions and essentials, keeping your home elegant and tidy.
Perfect as coffee tables, bedside tables or side tables, they also nest inside each other.
The Fair Trade baskets are skilfully handwoven in remote villages near Thiès in Senegal. And we deal directly with the weavers – with no middlemen involved whatsoever. This helps to ensure that the women earn a regular, fair and secure income for their creations.
The base is weaved from sustainable ndiorokh grasses intertwined with long strips of repurposed plastic traditionally used for making bazin mats similar to prayer mats. The lid is made from falak wood.
We also entered the Yoga Mat/Umbrella Baskets in the Ethical category
An original and practical gift for those tricky to buy for people. At your request we have designed a chic way to store yoga mats.
It also makes a handsome umbrella stand, a hockey stick or cricket bat holder ... even walking stick holder - so many uses, it's one of our best sellers.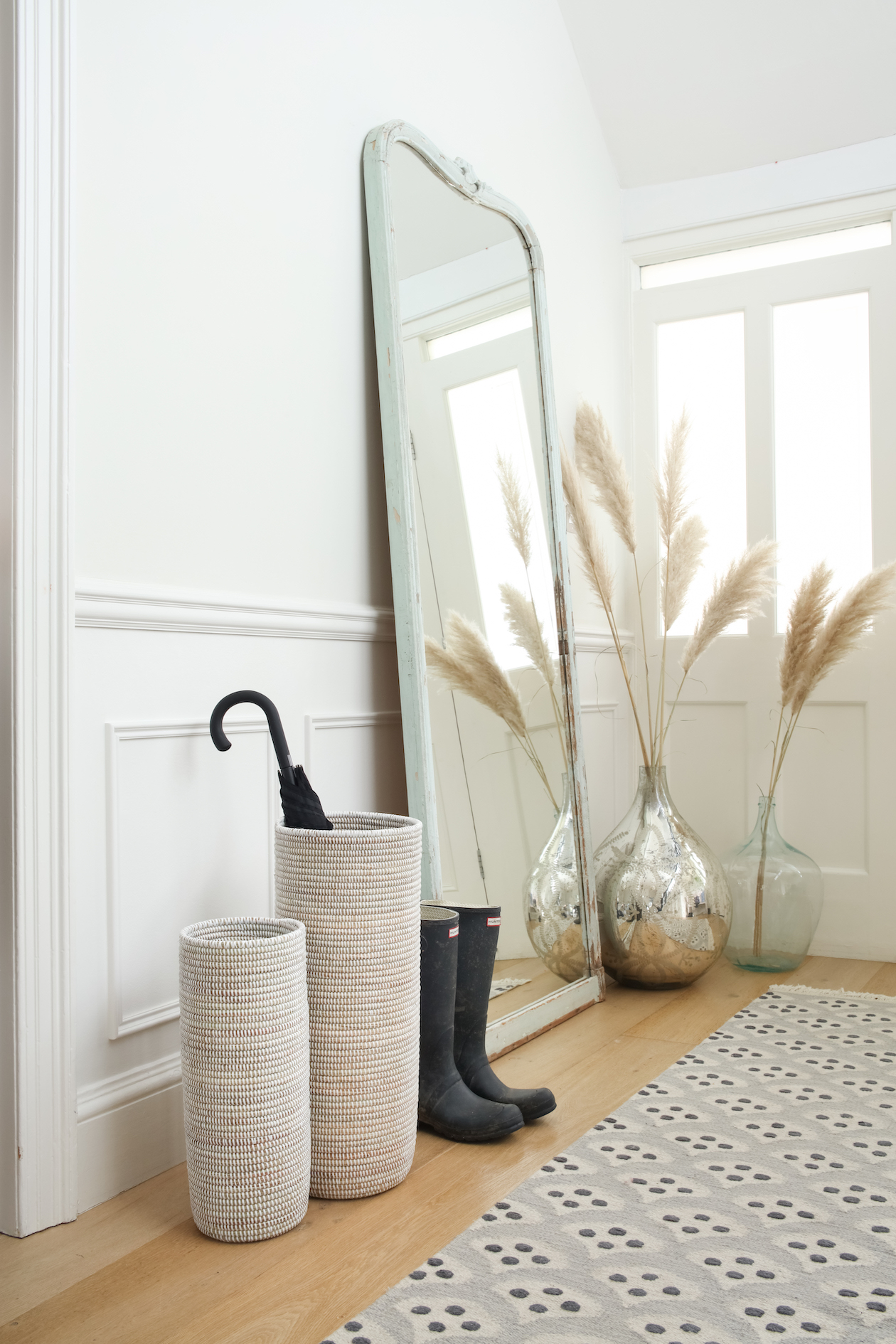 Why did you choose to enter Gift of the Year 2021 and has the competition helped boost your brand in the past?
We have only entered Gift of the Year once before. We feel that the publicity and awareness generated by Gift of the Year is good at boosting Artisanne's profile.
Has your business been affected by Covid-19?
Artisanne's top priority during this crisis was to support our weavers' and the UK team's wellbeing, safety and income. We have committed to ensuring that our team in the UK and the 85 weavers continue to work for Artisanne through the pandemic. In one village in Senegal where our weavers live
Artisanne became the only employer as the men had no source of income. To help we employed some men to help with shipment logistics: making up the cartons, boxing up the baskets and loading the container.
Many weavers do not have much access to news and therefore knew little about Covid-19 at the outset of this pandemic. We made sure that they knew the World Health Organisation guidelines.
We also changed some of the ways in which they would normally operate to make it safer for them. They weaved for Artisanne in groups of 2 with their immediate family members and, as a result, we had to open a new warehouse.
We have supplied some with reusable face masks (stock was limited) and as a small but important measure we have supplied all weavers with extra soap.
Our team worked from home and our family-run fulfilment company split its team into two to enable it to keep working safely during lockdown.

What changes have you made as a result?
Whilst doing the above Artisanne also had to refocus business quickly as at the start of lockdown 65% of its income came from shops which had just shut. Artisanne put all its energy into online. We are delighted to say that the (very) hard work paid off and we have had huge support from customers for which we are very grateful.
What other products have you brought to market for 2020, can you share them here?
We launched the La Prairie Collection in 2020. As we as the Round Storage Tables and Yoga Mat/Umbrella Basket the collection also featured the La Prairie Statement Basket, The La Prairie Deep Oval Baskets and the La Prairie Minibabas.
Where can your products be purchased?
On our warehouse www.artisanne.co.uk or in luxury homeware boutiques throughout the UK and Europe.