AROMA HOLIDAY - 2021 GOTY ENTRANT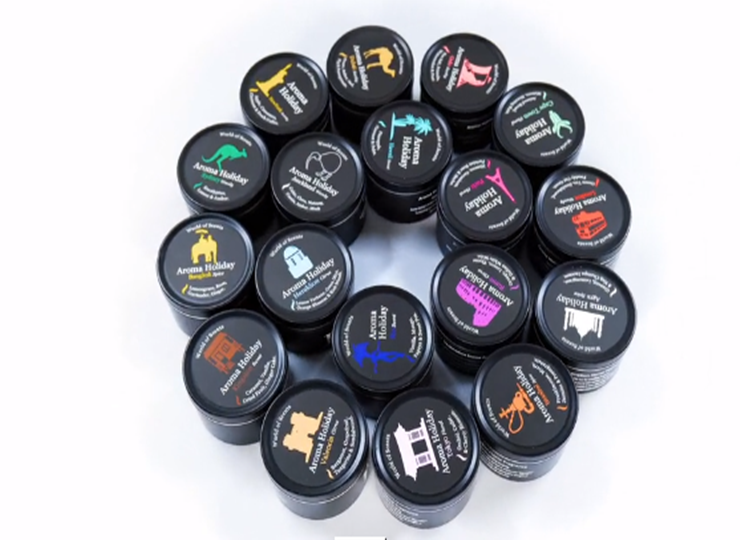 Product Description
The Aroma Holiday Ultimate Stay-Cation Gifts!
With 18 personally inspired global destination fragrances, designer Mark Jordan takes you on a sensory Eco-trip around the World.
Instantly recognizable & colorful universal silhouette designs, all packaged in Aroma Holiday's iconic Black & White Jet Stream, Heart & Plane design, symbolizing the celebration of everyone's personal travel memories.
Tell us about your business
Aroma Holiday was established in 2014, situated in beautiful South Yorkshire. Mark Jordan (Founder) embarked on a globetrotting adventure in 2006 with his 1yr old son. This life changing trip alongside his little partner in crime, provided the inspiration behind Aroma Holiday "World of Scents". The celebration of fascinating sensory memories, associated with travelling to far flung places.

What can you tell us about your entered products?
Never has there been a more needed reminder of the joy of travel than now! We wanted to bring those special world holiday memories, straight back into everyone's home. These perfect pick-up luxury travel candles are perfect reminder gifts for all to enjoy.
The 18 uniquely different fragrances allow you to explore the natural wonders of the globe or indeed city living; from the floral romantic Parisian streets to the fresh invigorating Nordic fiord sea winds, of Oslo, or indeed, an early morning "Cup of Joe" people-watching in Midtown Manhattan!
Whether buying for a fragrance, unique place, or stylish home decor, Aroma Holiday "World of Scent" tins are the perfect gifts covering all purchasing habits.
Made in the UK, using sustainable vegetable wax, cotton and paper wicks, luxury fragrances exclusively formulated Paraben Free & Not tested on animals, the packaging consists of recyclable tin and cardboard.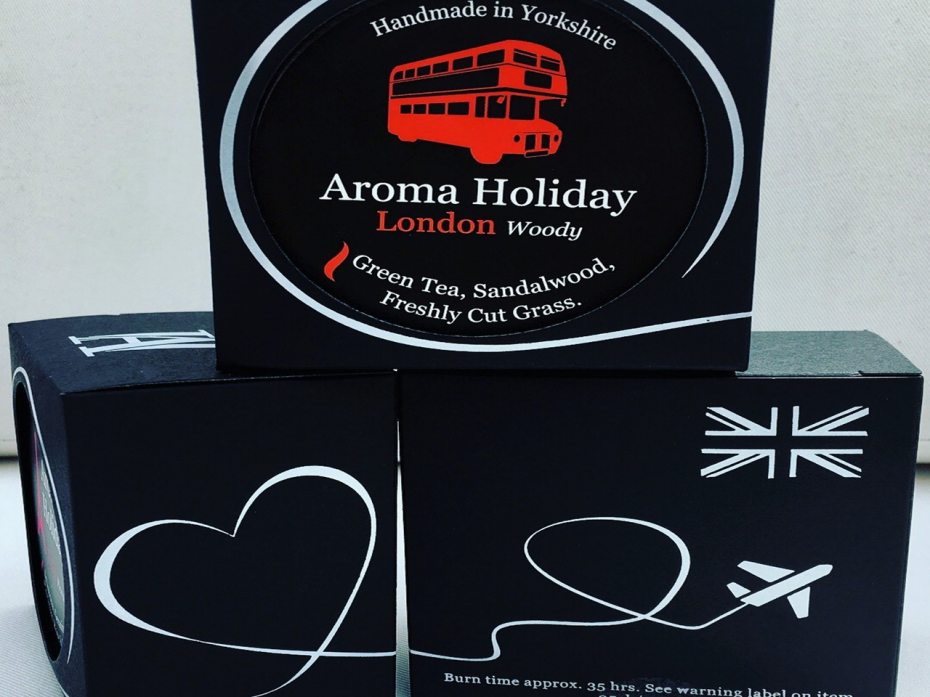 Why did you choose to enter Gift of the Year 2021 and has the competition helped boost your brand in the past?
Due to the recent pandemic, it's crucial that our new products can be bought to the attention of the buying public and industry experts. The well respected "Gift of the Year" is a must marketing strategy whilst at the same time gain respect and justification.

Has your business been affected by Covid-19? As we know retail outlets were shut which heavily impacted sales and stock levels. Our very successful collaboration with John Lewis last year was a huge blow but like the world over in this social media age, our online sales and e-commerce customers sales have increased.
We have embarked on our first Thailand inspired World-Spa Hand & Body range to great reviews, and now looking to expand further selected existing destinations.

What changes have you made as a result?
We have invested in processes and technology to help us cope.

What other products have you brought to market for 2020, can you share them here?
Our Travel Candle multi-gift sets! Making it easier for the retailer to up-sell from the single gift. https://www.aromaholiday.com/product-category/travel-tins/page/3/
As previously mentioned our World-Spa Thai Hand Wash & Body Lotion https://www.aromaholiday.com/product-category/collection/world-spa/skin-care/

Where can your products be purchased? https://www.aromaholiday.com/
Various independent, multiple and eCommerce retailers across the UK, Europe and Rest of the World.